Thailand has mastered the grilled chicken. In fact, some people associate the aromas of grilled chicken with their time in Thailand, the smell wafting enticingly from homes, restaurants and roadsides across the nation. But we have to take our hat off to Chef Narongrit 'Kong' Kodkham of North Hill Resort's The Zest Italian Restaurant, for elevating the humble chicken into a dish we can't stop talking about.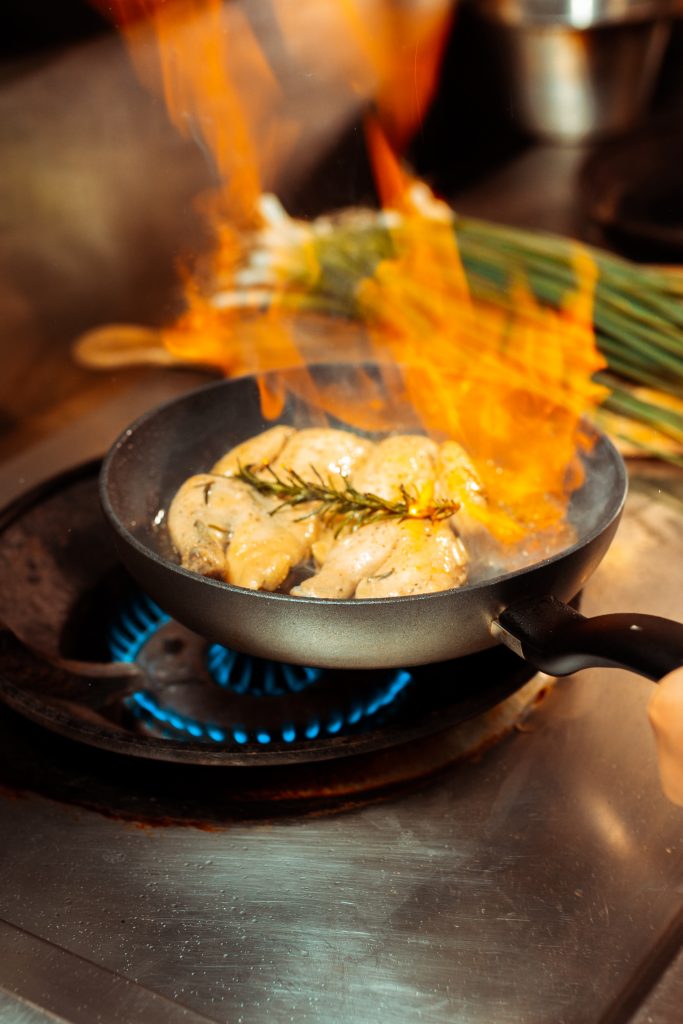 Served in the resort's spectacularly elegant restaurant overlooking views of the resort's gardens, this chicken dish draws from Chef Kong's Thai roots, but uses techniques borrowed from the Italian cuisine.
He starts off by deboning the chicken body before marinating it in wine, garlic, pepper and rosemary for around half an hour. The chicken is then fried in olive oil until lovely and golden. It is then flambéed in brandy to add aromas before being roasted to tender perfection. The chicken is served with diced and sautéed potatoes with hints of rosemary, onion and parsley as well as a side dish of sautéed spinach in garlic, chili and seasoning.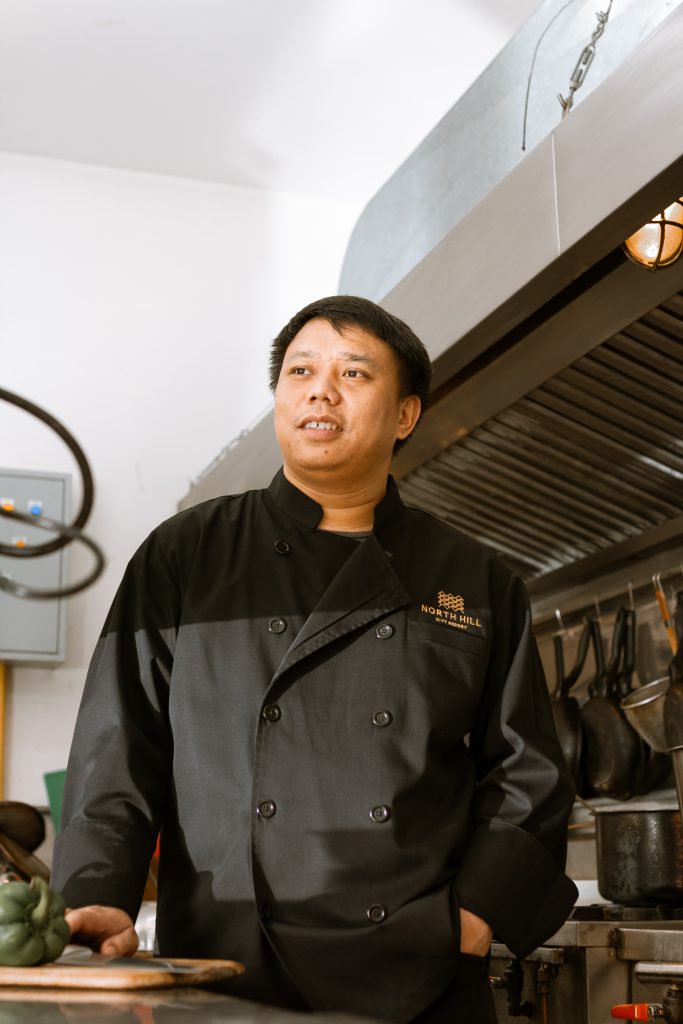 Sounds like a perfect Sunday roast…so why not make a day of it, take your swimsuits and enjoy the pool, the bar, the lounge and the entire vibe of North Hill Resort. The Zest Italian Restaurant North Hill City Resort Chiang Mai 188 Moo 9 Chiang Mai – Hang Dong Road Open daily 11.30am – 2.30pm / 6.30pm – 10pm Tel. 053 333 111 Facebook: Northhillcityresort www.northhillcityresort.com