Following the trail of white hats which have graced Shangri-La's Dhala Restaurant's pop up culinary events this year, comes another highly acclaimed chef from Taormina, Italy, Chef Pietro D'Agostino of one Michelin star restaurant La Capinera.
Chef Pietro has a formidable pedigree, having trained at a prestigious culinary school in Sicily before working in London's illustrious Hyde Park Kitchen at the tender age of 21. At 23 he opened a restaurant at the Grand Hotel Costa Esmeralda in Costa Rica, and at 24 prepared a banquet for the Sultan of Brunei at the Dorchester Hotel in London.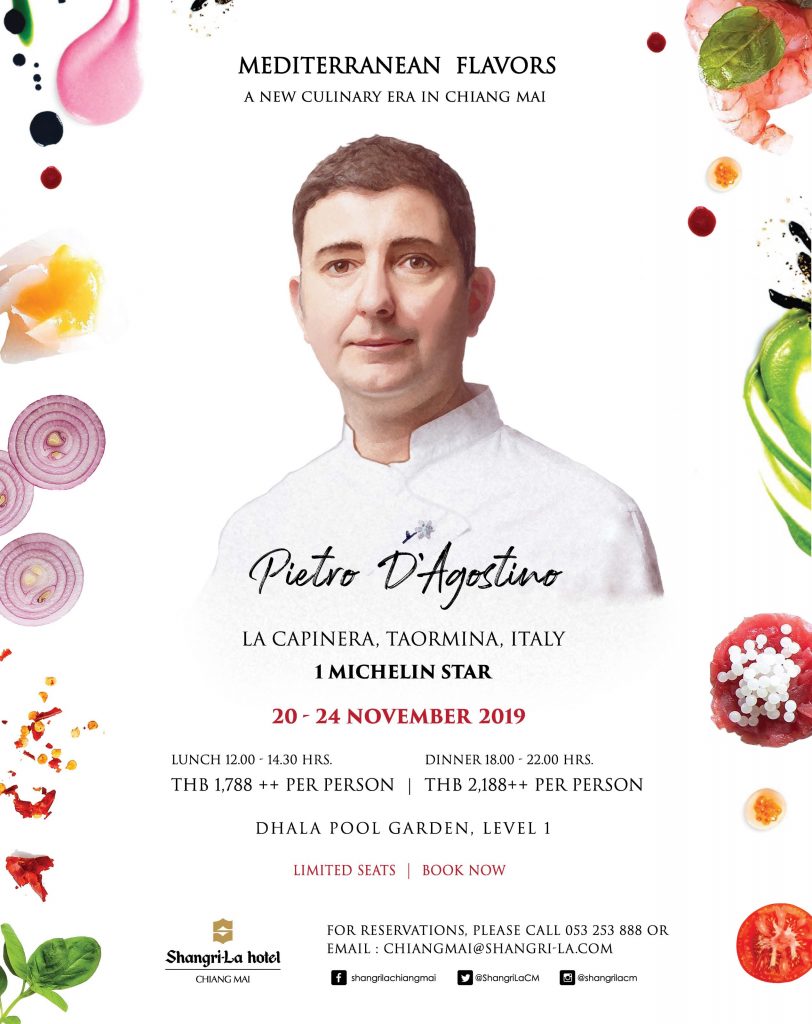 By 31 years old, after a decade's experience and many impressive culinary feats under his belt, Chef Pietro opened La Capinera, his own restaurant, an homage to the richness of Sicilian produce and cuisine. La Capinera earned one Michelin star in 2006 and has retained it ever since and is also part of the Jeunes Restaurateurs d'Europe association.
Chef Pietro loves to cook the products sourced locally on his island, personally selecting all the ingredients for his kitchen, with specific focus on organic and gluten-free food, with which he creates unique and sophisticated dishes.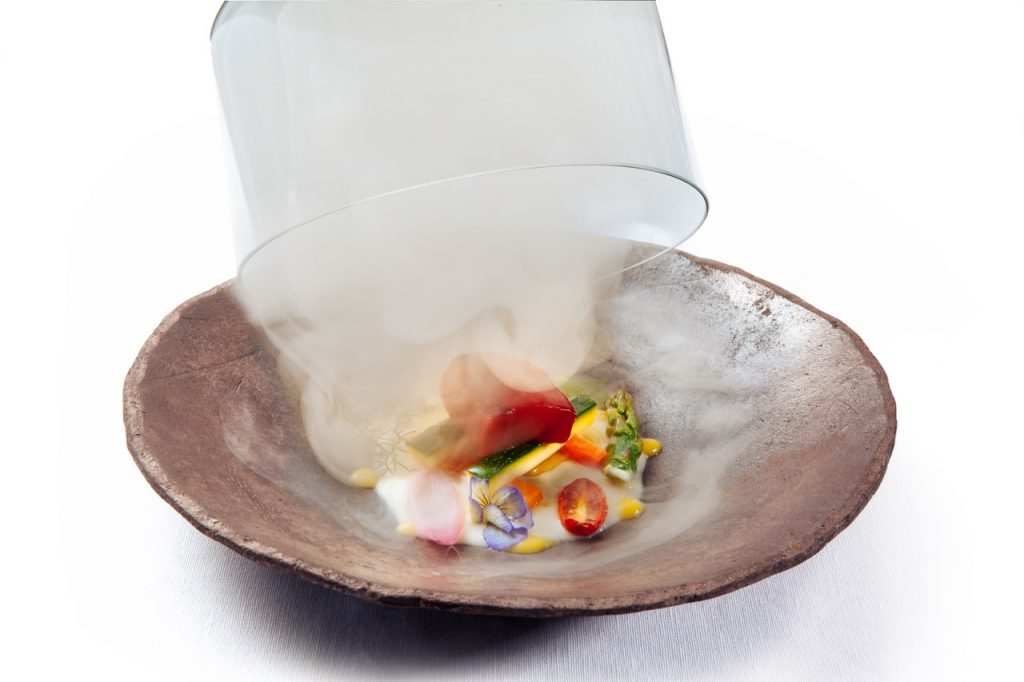 This will be Chef Pietro's first trip to Chiang Mai and he is very excited. He has already planned his menu and has been working closely with Shangri-La's chefs to source the perfect produce and to prepare them for his kitchen requirements.
Like so many great chefs, Chef Pietro knew from an early age that the kitchen was where his heart lay. He used to relish the flavours and aromas which came out of his grandmother's and mother's pots and pans. At only ten years old, he was already learning from a great chef from Taormina, which means that though he is relatively young, he has had 33 years of kitchen experience behind him.
"My style is genuine for sure," Chef Pietro told Citylife by email. "I love and respect good ingredients and my cuisine reflects the good qualities of the ingredients I select. I always put my experience in using the right techniques to exalt the flavours and colours of nature. I love to express my creativity into my dishes: into the deep white of my plates I paint my dishes with all the vivid colours of the ingredients and with the genuine essence of the land and sea. I always think that my guests should love to eat what they see: it is like love at a first sight with a dish." And he's poetic too!
One dish we can expect to sample at the upcoming culinary event is a fish carpaccio, which Chef Pietro says he always serves because fish is such an important ingredient in Taormina. He promises to select only the best fish and pair it in an imaginative and delicious manner.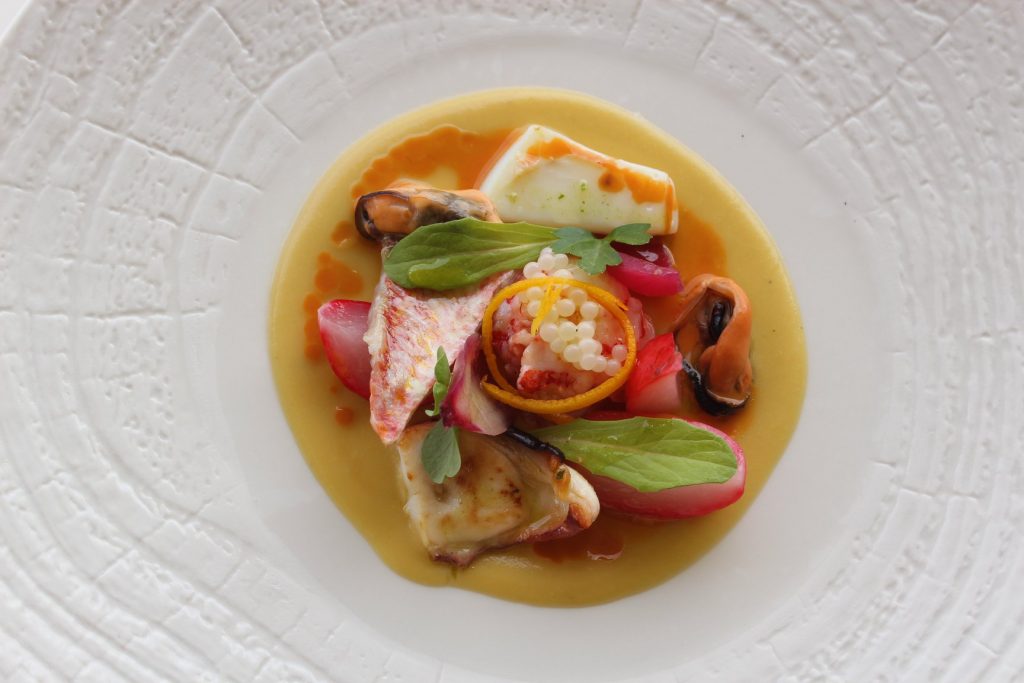 "There's one dish I will prepare for this event that tells everything about my land: I will prepare prawns with sesame, sweet and sour sauce and pine nuts cream. In all those ingredients and in the way I will prepare this dish there's the story of the Greeks' and Arabs' domination of Sicily."
"I will put all my love for cuisine and guests into all of my dishes. I will describe my land and my philosophy during this important culinary event and I truly hope to have the opportunity, in the next future, to host your Thai cuisine in Sicily. I'm sure it will be a great success to share impressions, emotions and…why not? …ingredients too!"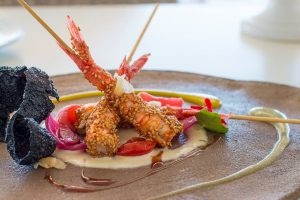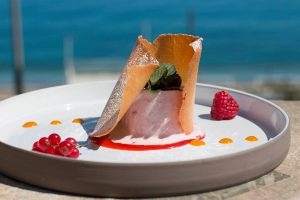 This is a once in a lifetime chance for us here in Chiang Mai to sample some innovative Sicilian cuisine from a chef cooking at the top of his game. Make sure you don't miss out!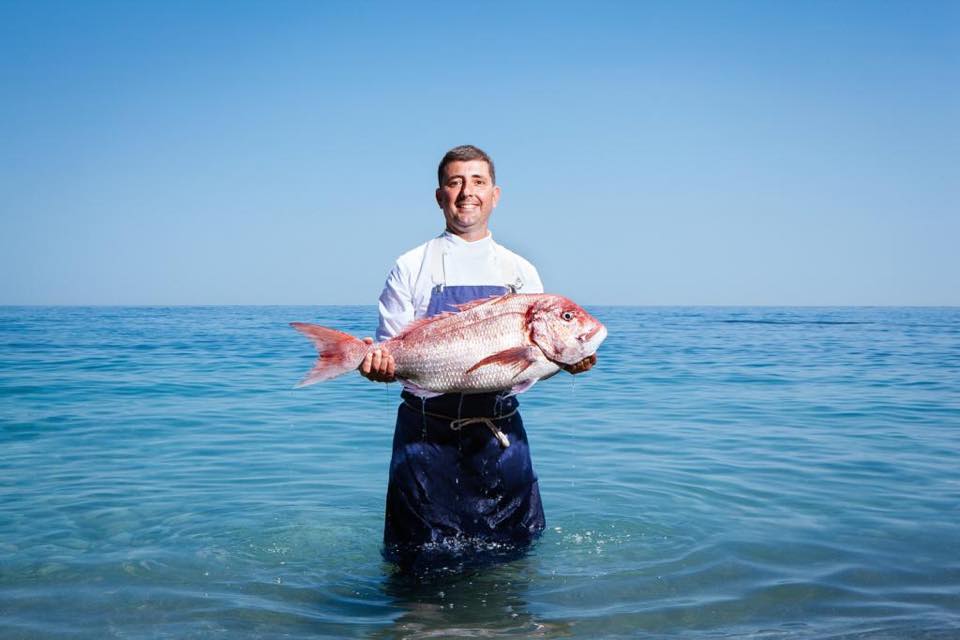 20-24 November 2019
Lunch 12.00 – 14.30 hrs.
THB 1,788++ per person (5-course)
Diner 18.00 – 22.00 hrs.
THB 2,188++ per person (7-course)
Dhala pool garden, level 1
Advance reservation required, limited seating available.
For further enquiries and booking Call: +66 53 253 888 or Email us at: restaurants.slcm@shangri-la.com