strawberry panna cotta & Paris brest
It is serendipitous that the month of love falls right in the middle of our strawberry season. And that is why chef Roman at Tea Leaf Lab has created a special selection of delectable desserts to tempt you to fall in love, all based around strawberries.
Take a sweet bite of the heart shaped, fresh strawberry-topped Paris Brest chocolate served with the strawberry panna cotta, which, when cut in half, reveals an assortment of surprises such as strawberry Tahiti vanilla gel, dark chocolate brownie and sable.
If you haven't had enough of strawberries, order the Japanese mint tea with strawberry, a refreshing tea using home-grown mints and the freshest of strawberries. Or the Japanese mint soda with stawerry is a cold drink to keep you refreshed on a hot day.
To make sure you get to sample any and all of these desserts and drinks, it is best to make a reservation, as all ingredients are fresh and once they have run out then that's that for the day.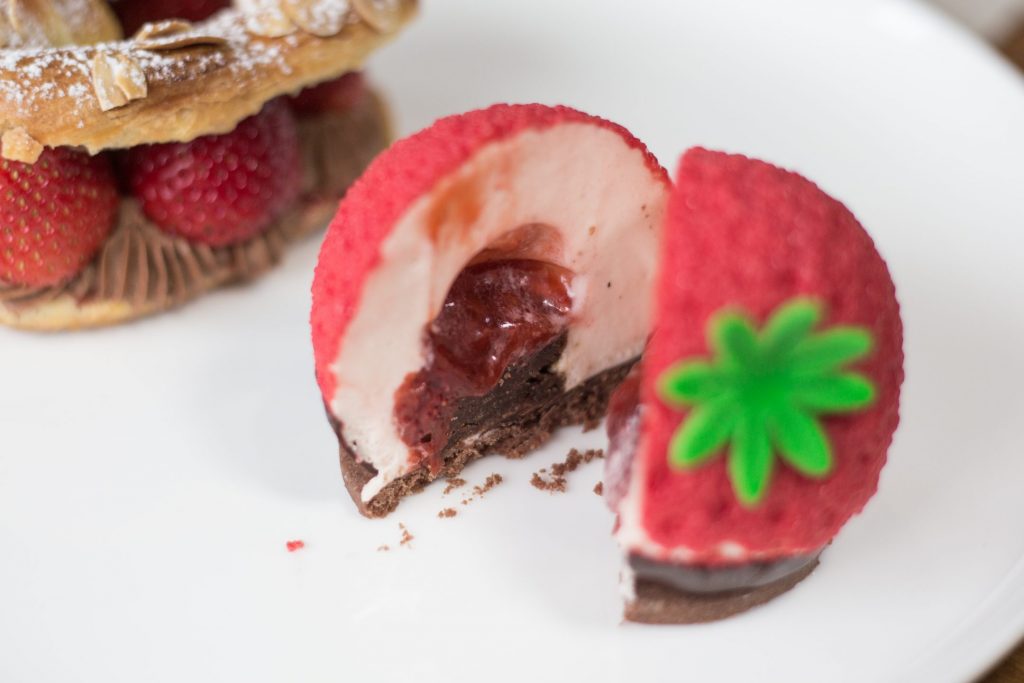 strawberry panna cotta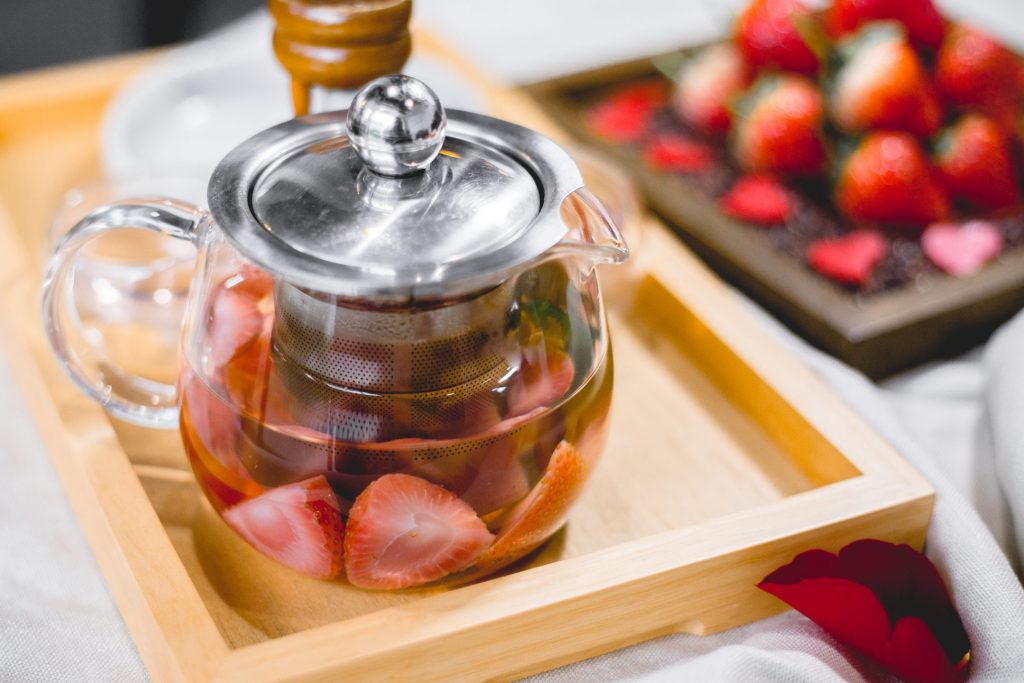 Japanese mint tea with strawberry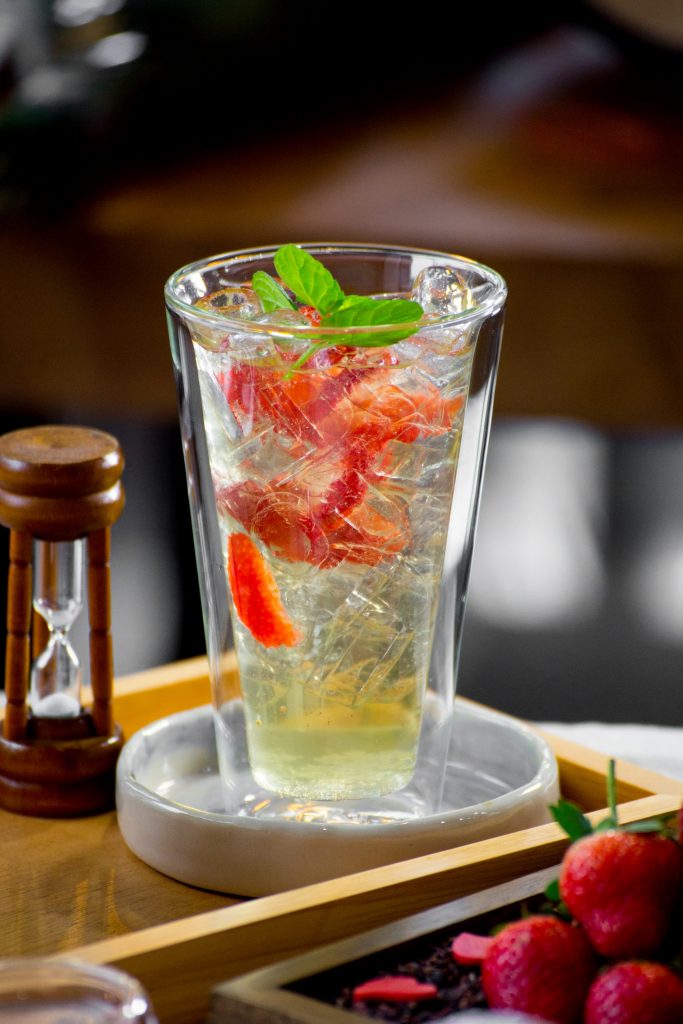 Japanese mint soda with strawberry
Tea Leaf Lab
At Chiangmai Ram Heath Center
Open 8am – 6pm (Closed Mondays)
Facebook : tealeaflab
Tel. 064 349 0845