Every local person here has a favourite kanom jeen nam ngiew restaurant. This classic fermented rice noodle dish originally hails from Burma's Tai Yai people, but has been adopted by Thailand and established as a northern Thai dish.Typically the sauce includes pork or chicken, blood cakes, chopped tomatoes, fried dried chillis and garlic, as well as fermented soy beans. This is topped by fresh coriander, a squeeze of lime, some fermented cabbage and crispy pork rind…There are many variations of this dish.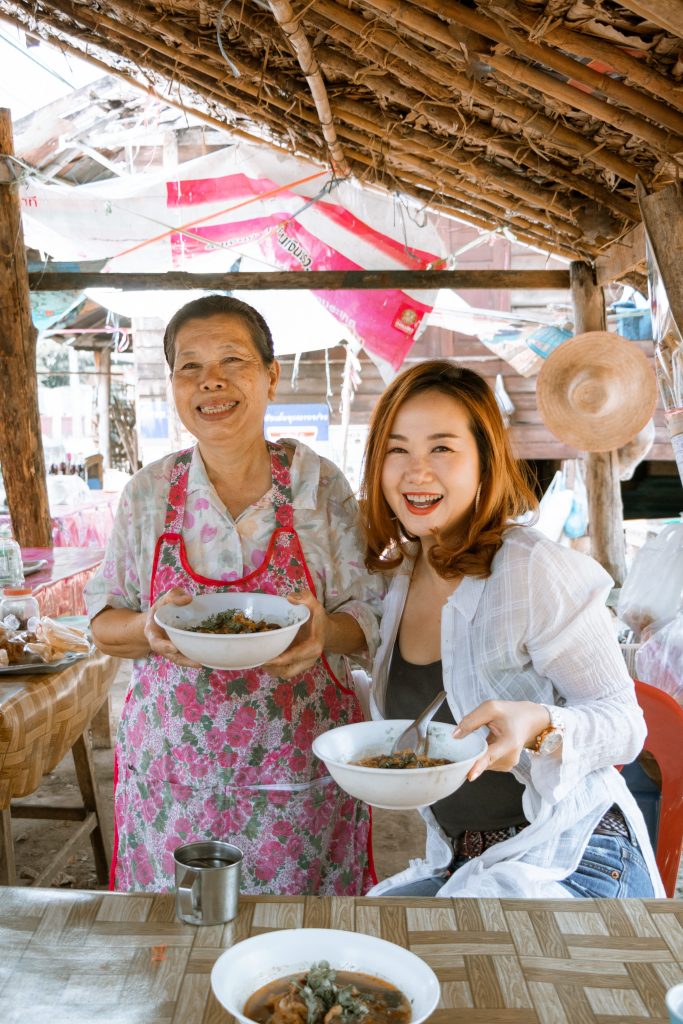 Nui, owner of Tita Gallery, has taken us to her favourite kanom jeen spot, Auntie Rien's shop. "My shop isn't pretty, so it needs to be clean," said Auntie Rien of her eponymous shop.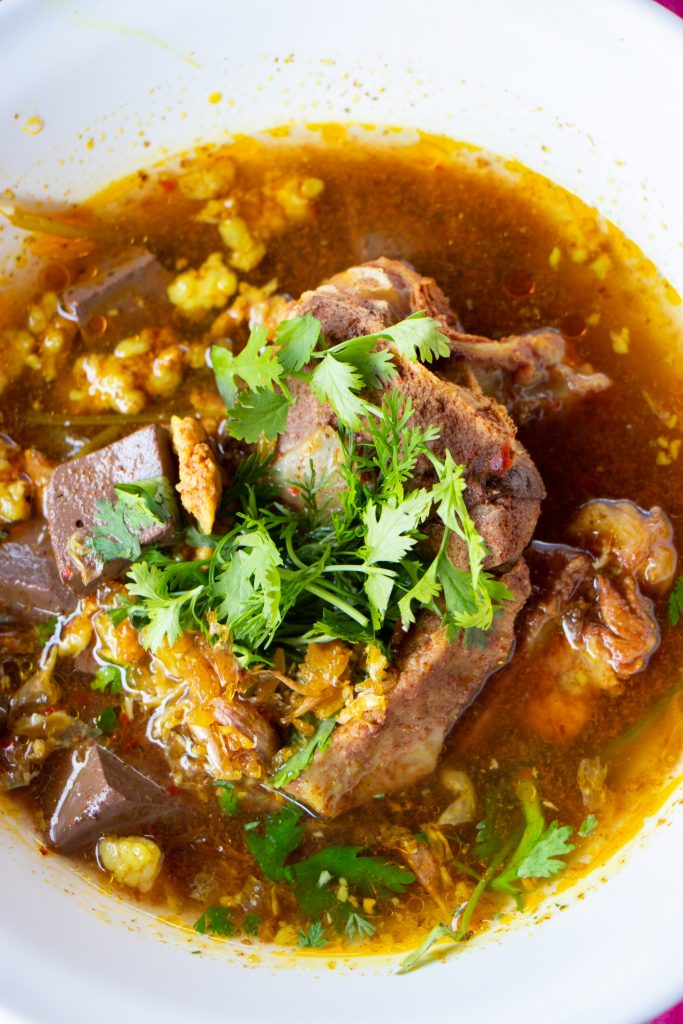 "I like coming here because it is traditional, simple and Auntie Rien uses turmeric and galangal which gives the sauce a unique flavour as well as colour," said Nui.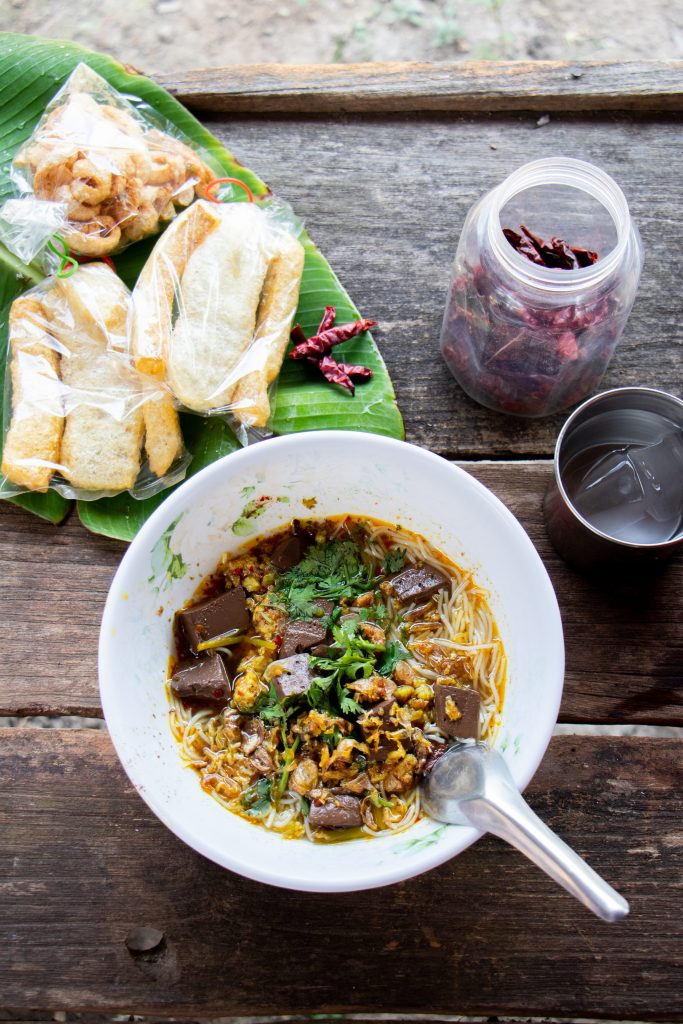 Nam Ngiao Pa Rien
(Near the old tobacco factory)
Old Mae Rim-Samoeng Road, T. Mae Ram, A. Mae Rim