With rave reviews, Lark Lai is becoming a real destination on Nimmanhaemin, favoured by visiting Bangkokians and the local arty crowd. Lark Lai in Thai means variety, and that is exactly what they offer. The menu will have something to please just about everyone and the prices are super reasonable to boot.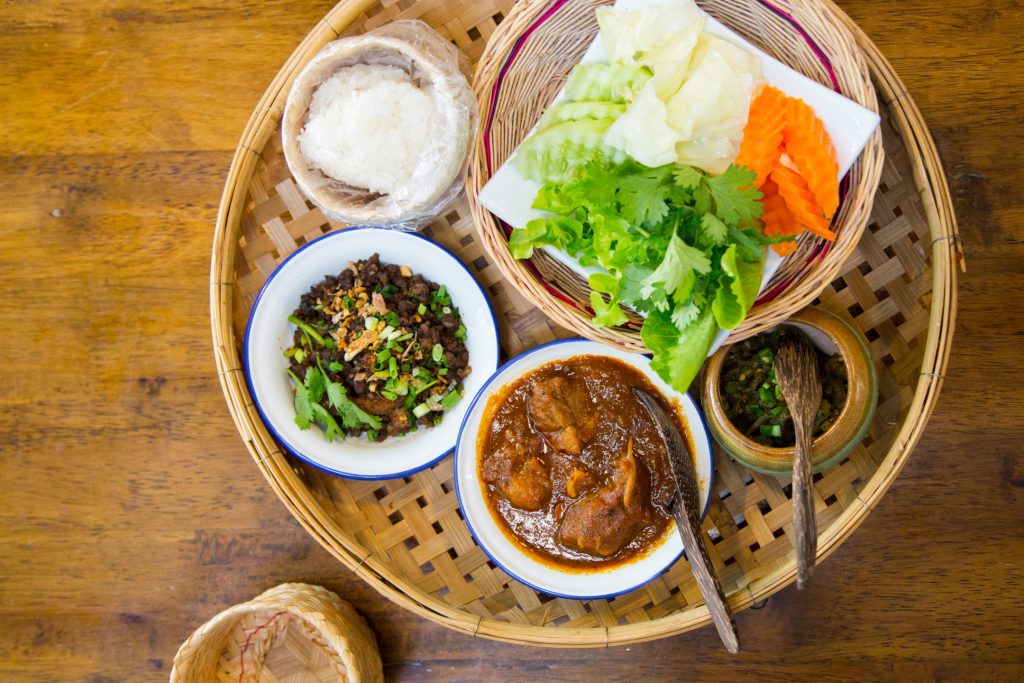 northern Thai green chili dip, Spicy minced pork,northern style Hang Lay Curry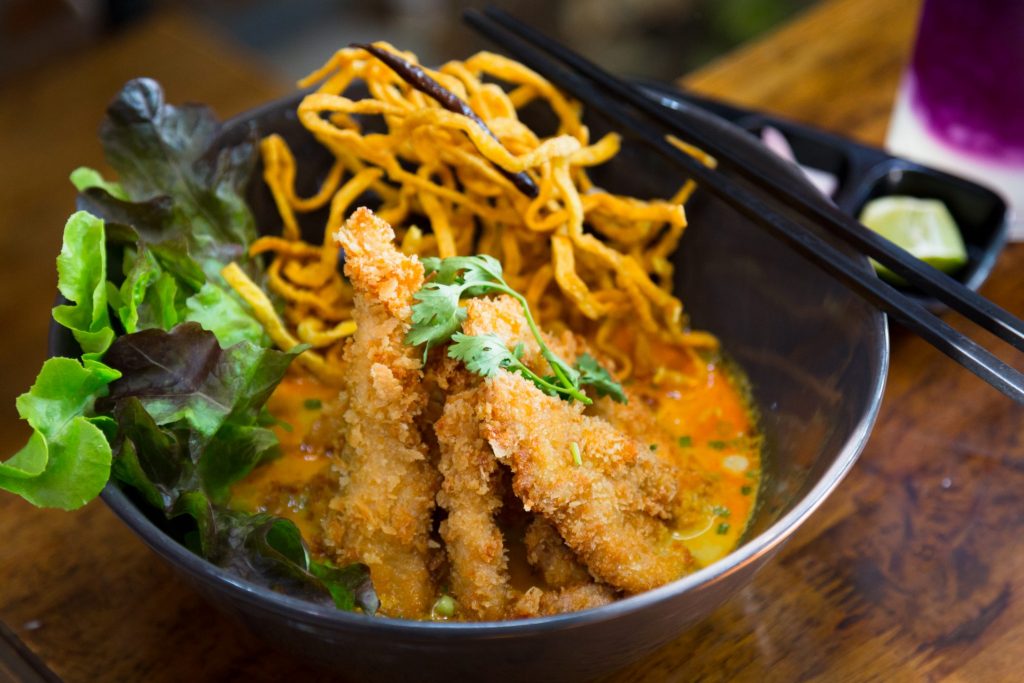 Khao Soi Deep Fried Pork or Deep Fried Chicken
Whether it's a traditional Lanna hors d'oeuvre, with the usual assortment of cute little dishes of juicy hung-le, crispy pork rind, spicy eggplant chili dip, and other local delights, or a spicy tom yum kung noodle with massive river prawns, you can find authentic Thai flavours here which don't pull their punches. But for something a bit different, you can also order the fried pork or chicken khao soi with slices of golden and crispy pork – or chicken – soaked in the rich khao soi broth, or the drunken bacon spaghetti, a fusion of Thai and Italian flavours. Another popular dish you can hear from afar as it arrives sizzling from the kitchen is the fried noodles with chicken and cheese – don't knock it 'til you try it!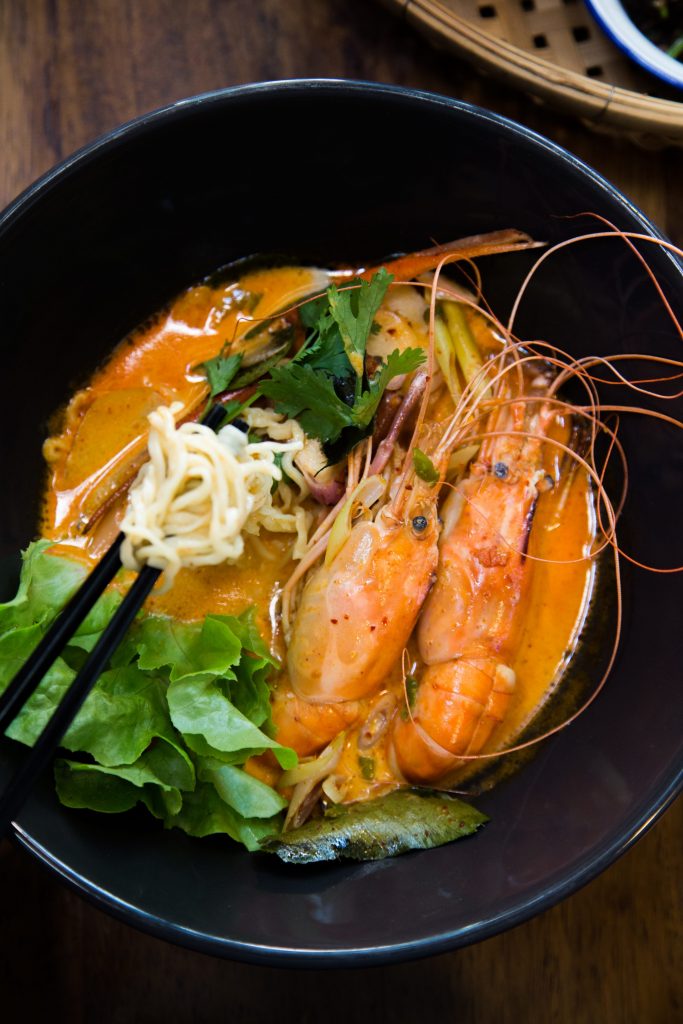 Tom Yum Noodle with big shrimp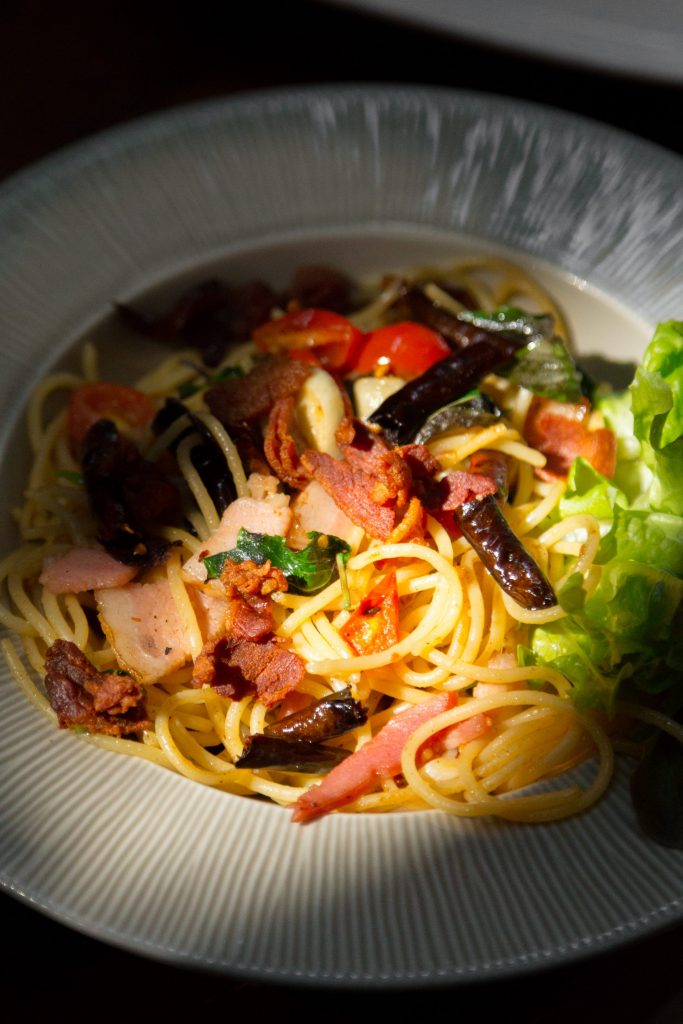 Stir – fried spaghetti with dried chili and crispy bacon
 Fried nodle with chicken and cheese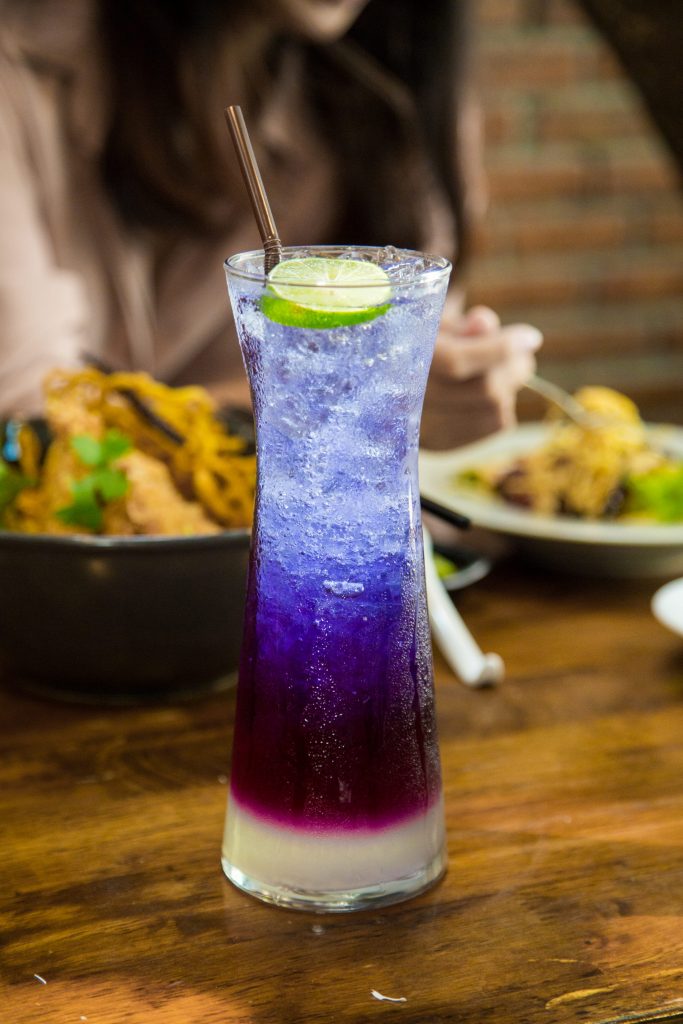 Butterfly pea juice with lime and soda
Lark Lai
34 Nimmanhaemin rd., soi 7
Open Every day 10.30 am – 3 pm
Tel. 083 474 5573
Facebook หลากหลาย nimman soi.7