Over the past three decades, Koolpunt Ville has built 19 housing projects here in Chiang Mai with the aim of providing its customers with their dream homes from where they can lead their best lives.
Within the walls of each Koolpunt Ville community, each family is guaranteed a convenient, comfortable, safe and quality life by Koolpunt Ville's experienced team of professionals. The group's many years in the hospitality industry has led it to grow and branch out into the hotel and food and beverage industry too with three hotels which also have five restaurants on premises.
It is time therefore for the name "Koolpunt" to no longer be synonymous only with real estate housing, but to become known for its many other outlets and businesses, all of which carry the strong core of the brand in terms of quality, design, service and excellence.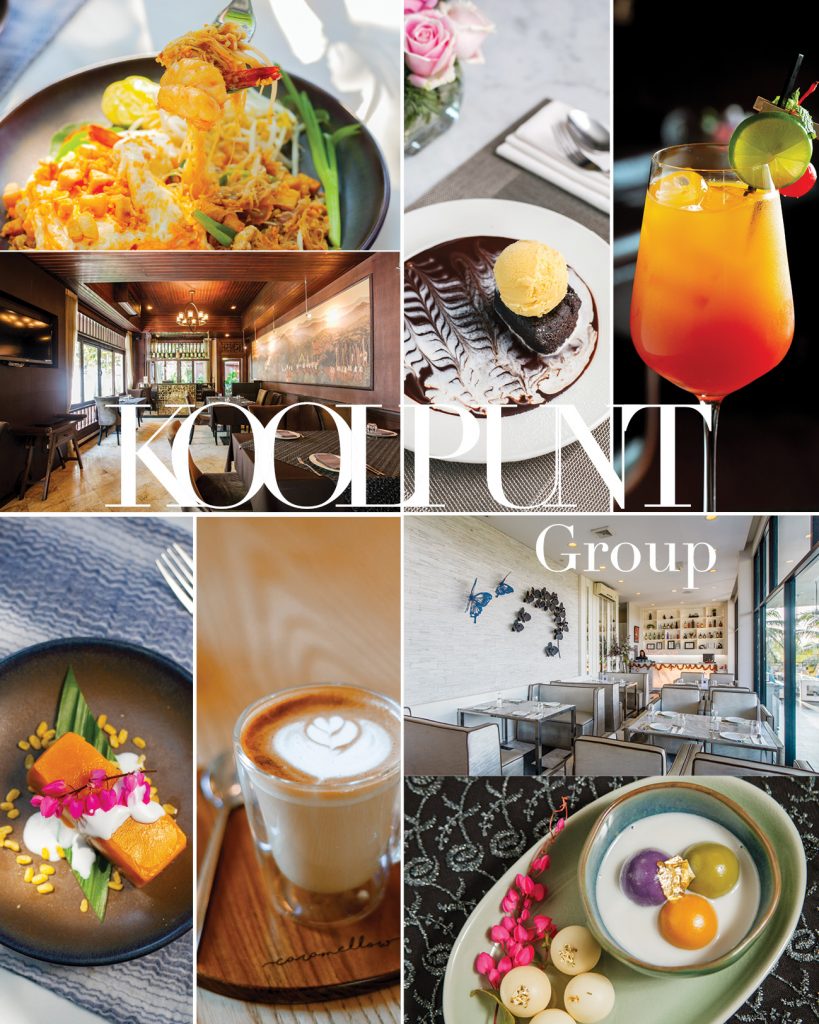 Parc Borouch City Resort Oasis in the Heart of the City
Steps away from the hectic bustling of the airport intersection, lies a green oasis hidden from the mayhem of the outside world. Parc Borough City Resort is nestled amongst lush and large green trees and has been built by Koolpunt Group to offer its guests a prime location of great convenience, as well as a place to retreat and relax. With 57 rooms, Parc Borough City Resort has a charming Lalit Restaurant overlooking the gardens as well as a cosy Caramellow Café to sink into and while away the day.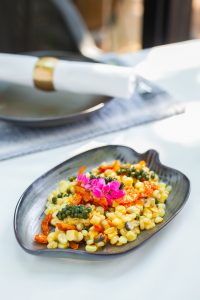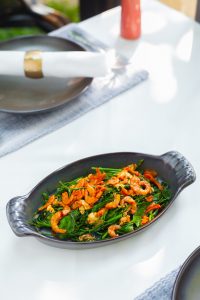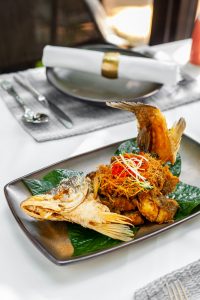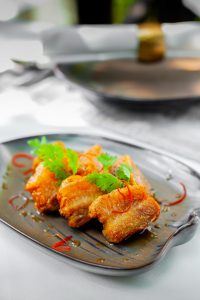 Lalit Restaurant
This airy, glass-encased and naturally bright restaurant overlooking a cascading waterfall and tropical foliage serves up classical Thai dishes, inspired from recipes passed down generations with a focus on the freshest and best local produce. Classic dishes such as the panaeng curry with pork are the restaurant's signature dishes, the 36 hour sous vide pork arriving tender and melting in the mouth when coated with the rich flavours of the panaeng.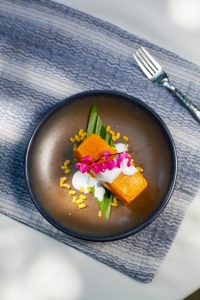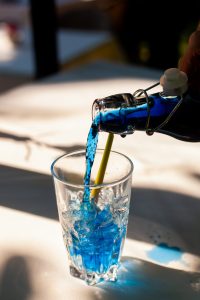 A delightful dish to whet the appetite is the Sea-Doi corn with mountain corn mixed with peppers and prawns which is spicy, sweet, salty and packed with flavours. Another must try dish is the moo ko, a crispy pork belly dish cooked in palm sugar caramel and fish sauce topped with chopped coriander. And if you are still hungry, try the fried gymnema sylvestre, a native vegetable, with shrimps, the snapper topped with sauce and the ancient style rice noodles, making sure to leave some room for the old fashioned ice cream and mango sticky rice.
Lalit Restaurant
Parc Borough City Resort
223 Mahidol Rd., Changklan, Muang, Chiang Mai
Open daily: 6.30 – 22.30
Tel. 053 284 100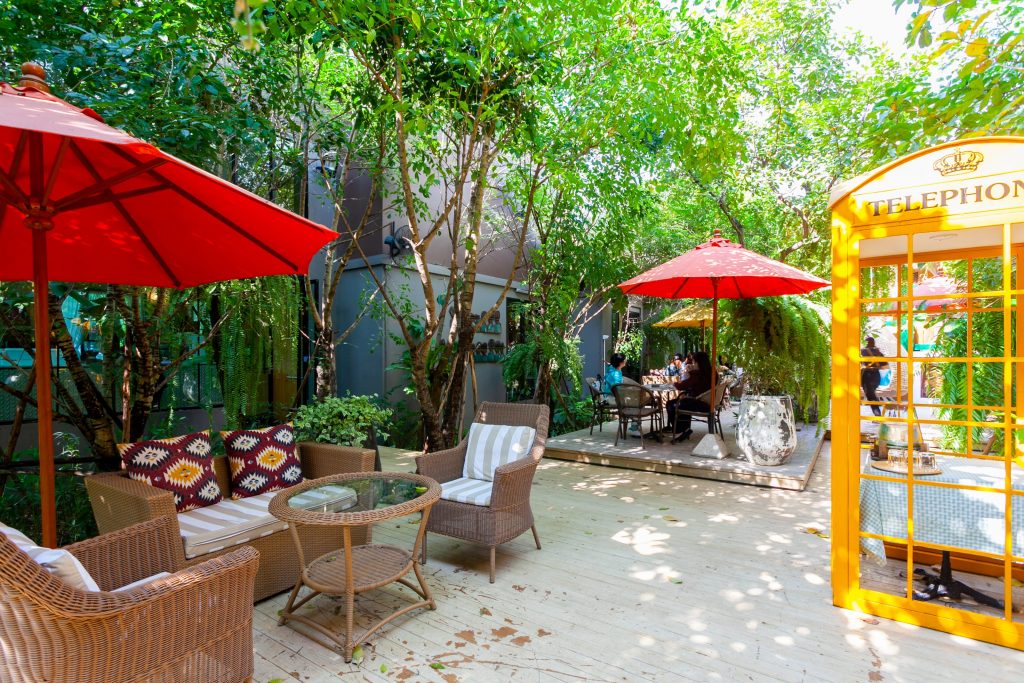 Caramellow Café
Take some time out for yourself and indulge in the chilled and cosy ambiance that is Caramellow Café set right in front of Parc Borough City Resort. The earthen tone décor contrasts quite nicely with the green plants of the gardens, making for a natural and welcoming vibe.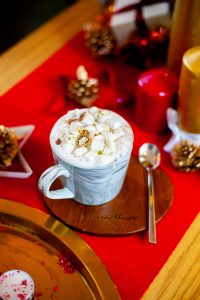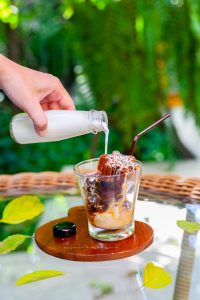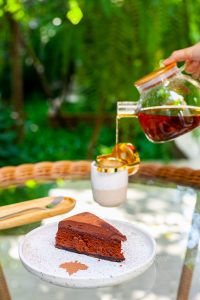 A small waterfall sooths and lulls with its gentle tinkling. Sip a mulberry cucumber soda or an aromatic cup of coffee while perusing the menu. You can go heavy with a coffee braised pork spare ribs with roti and spaghetti with dried chili and crispy bacon or take light bites of the Northern Thai spicy sausage.
Caramellow Café
223 Mahidol Rd., Changklan, Muang, Chiang Mai
Open daily: 9am – 6.30pm
Tel. 053 284 114
Facebook: caramellow.cafe
Sireeampan Boutique Resort & Spa
Sireeampan Boutique Resort & Spa is yet another hotel property under the Koolpunt Group's umbrella and is distinctive in its architecture and design. With only 11 exclusive rooms, this contemporary Lanna design hotel has had its doors open for 7 years now and offers impeccable service and hospitality to its guests.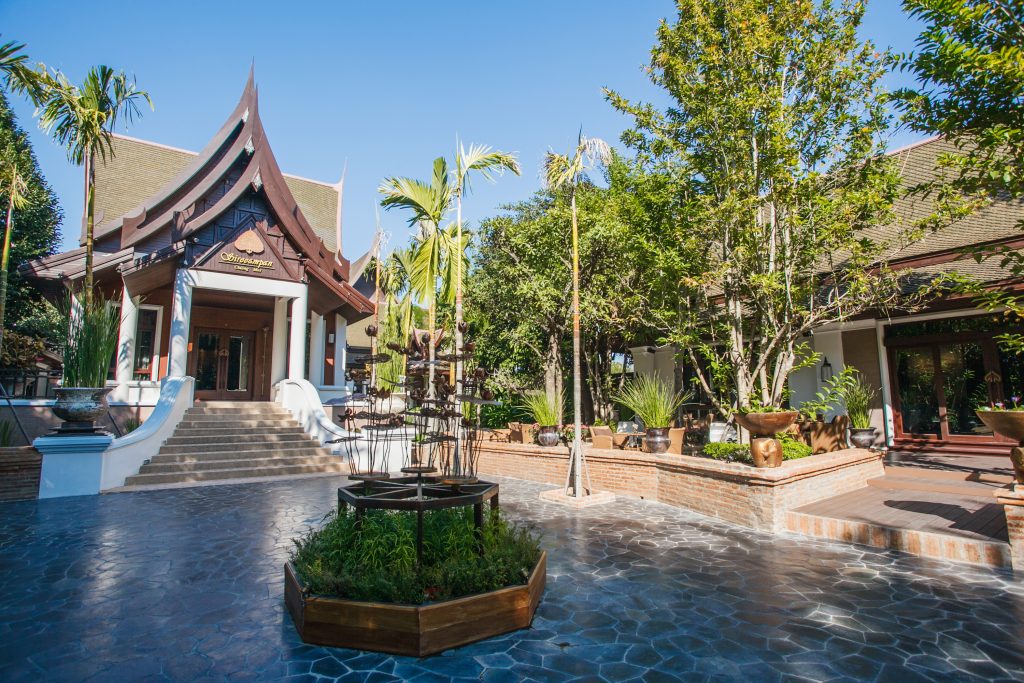 Aim Ampai Thai & International Cuisine
Hidden in the Sireeampan Boutique Resort & Spa is this gem of a restaurant serving up Thai cuisine in a charming modern Lanna setting. Chef Ake Sapsiri Maripan brings his formidable 16 years of experience in the kitchen to this restaurant which serves up full flavoured Thai dishes, both the favourites and the rare.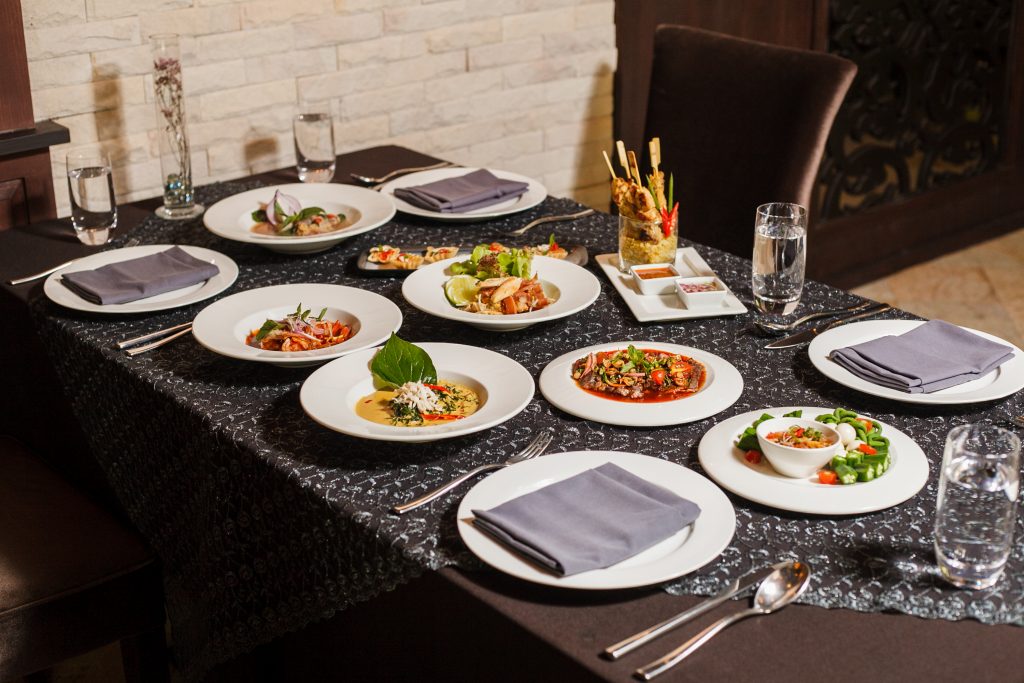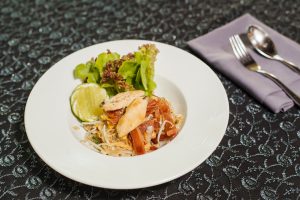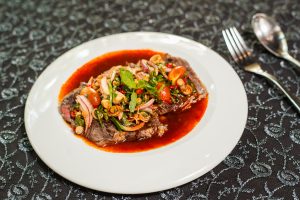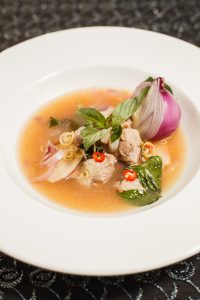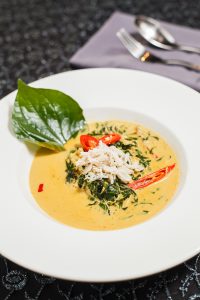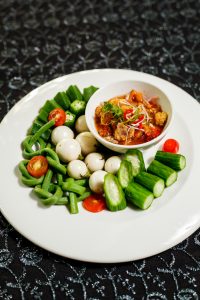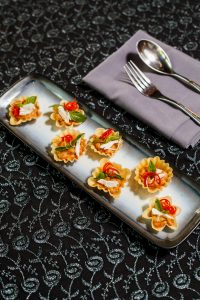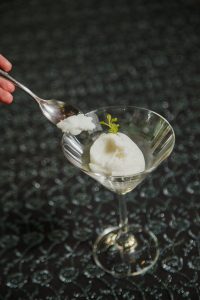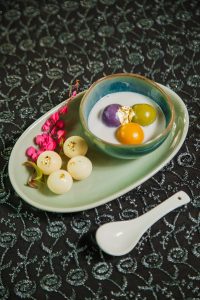 Start off with the red curry crab meats in crispy wontons, bite — sized nibbles to get the appetite flowing. The crab rice chili paste served with vegetables is another dish that is full—flavoured as are the fermented spicy pork spare ribs soup and crab meat with wind petel leaf in red curry. End the meal with the classic Thai dessert of special dumpling in coconut cream; smooth, rich, tender and sweet with a hint of saltiness.
Aim Ampai Thai & International Cuisine
Sireeampan Boutique Resort & Spa
88/8 Moo 1 T. Changpuak, Muang, Chiang Mai
Open daily: Lunch 11am – 2pm Dinner 5pm. – 11pm
Tel. 053 327 777
www.sireeampan.com
North Hill City Resort
A destination for all needs
Set within the Koolpunt Ville's project 9 compound on the Hang Dong road, is this fabulously sophisticated lifestyle destination. Designed for convenience and to provide great services and outlets, North Hill City Resort overlooks a green golf course, man—made lakes, a children's playground and manicured gardens as far as the eyes can see. On the grounds are also a vast swimming pool, an archery range, conference rooms as well as an outdoors activities court which can fit up to 500 people. It is also home to The Zest Italian Restaurant and North Hill's Mix.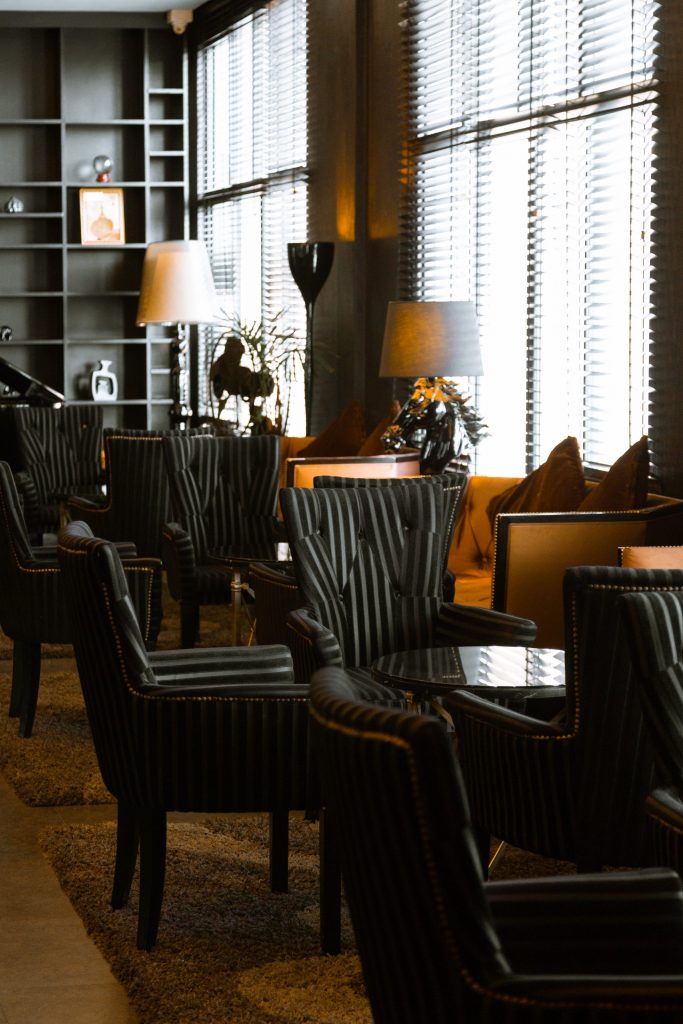 North Hilll's Mix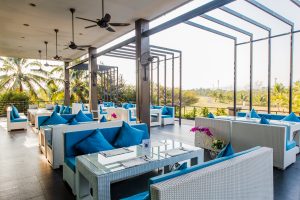 Surrounded by perfectly maintained green lawns this North Hilll's Mix is the latest branch of Nimmanhaemin's popular Mix restaurant, but located just out of town in this luxurious setting. Known for its constant innovation and culinary creativity, North Hill's Mix follows the successful recipe of its award winning brand by serving Thai, Chinese, Japanese, Indian, European and other international dishes on plates which appear like pieces of art on arrival. Edible flowers, rare and fascinating ingredients as well as classical flavours combine and collide into a magical menu which you want to return to again and again.
North Hill's Mix
333 Moo 13, Chiang Mai – Hod Rd., Ban Waen, Open daily: 11am – 11pm
Tel. 053 908 999
Facebook: North Hill's Mix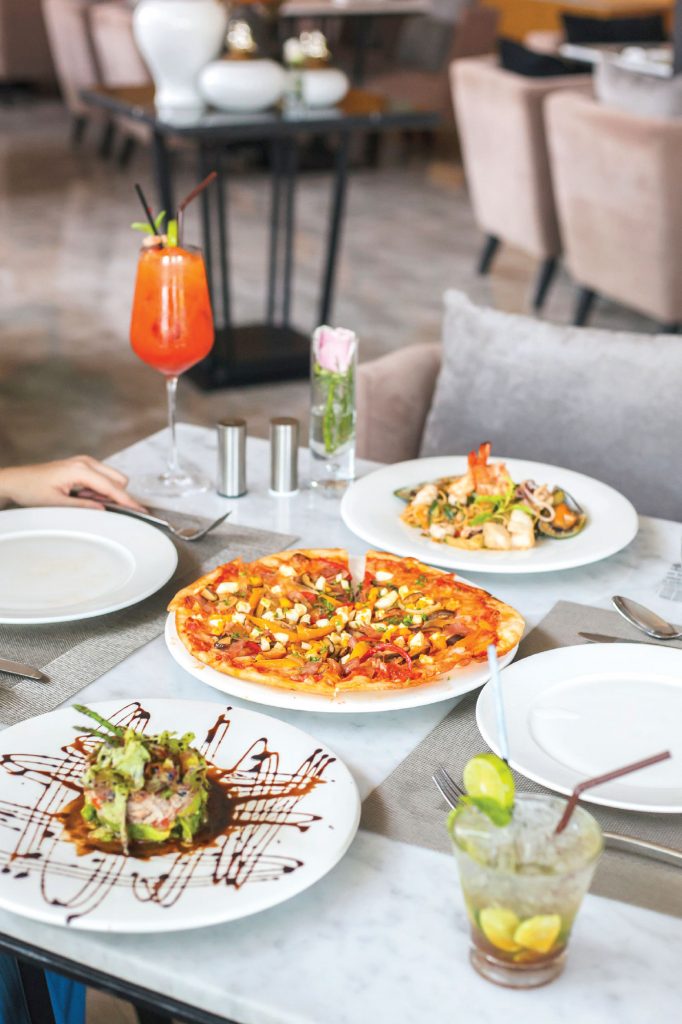 The Zest Italian Restaurant
Classic Italian fare is found here in this hidden gem just outside of Chiang Mai, cooked up by Head Chef Narongrit 'Kong' Kodkham. Using as many fresh vegetables and herbs from the resort's on-premises farm as possible, Chef Kong recommends his spaghetti with spicy mixed seafood which is swimming with prawns, shellfish and squid. A lighter starter to the meal which the chef also recommends is the avocado crab salad which is stuffed with chunky and sweet pieces of crab meat. And make room for the pizza as well, especially the Babylon pizza topped with cheese, boiled eggs, ham, bacon, bell peppers, garlic and mushrooms.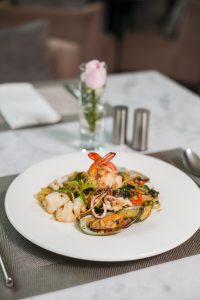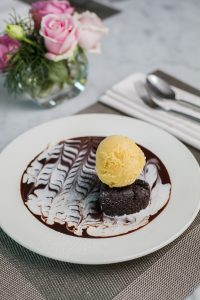 The Zest Italian Restaurant
North Hill City Resort Chiang Mai
188 Moo 9 Chiang Mai – Hang Dong Road
Open daily 11.30am – 2.30pm / 6.30pm – 10pm
Tel. 053 333 111
www.northhillcityresort.com