Multiple award-winning 137 Pillars House Hotel is a true landmark in our city; its historic wooden house overlooking the charming grounds of the resort in the heart of Wat Gate area. Especially in the evenings, when the gentle notes of the piano carries through the building and the mood lighting showcases the house at its best.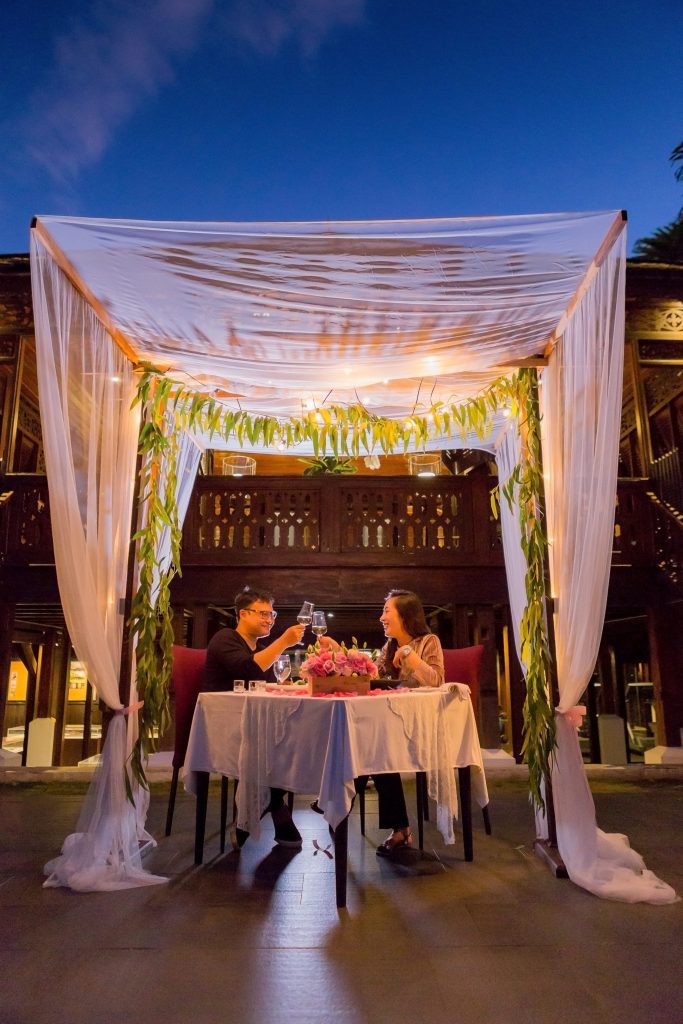 So if you are looking for a truly romantic venue to go for Valentine's Day, then head over and see what the executive chef has whipped up for this special set dinner.
After you have been seated and ordered your wine, you will be presented with the refreshing amuse bouche of compress watermelon with mango yolk. Next the appatiser sashimi tuna with crab meat salad roll comes with roselle foam and salmon roe on micro greens. After the cool start comes a bit if heat with the butternut squash, an infusion of truffle cream topped with crispy Parma ham and asparagus, or should you prefer, the cauliflower veloute which is an infused light green curry topped with crispy Parma ham and balsamic caviar.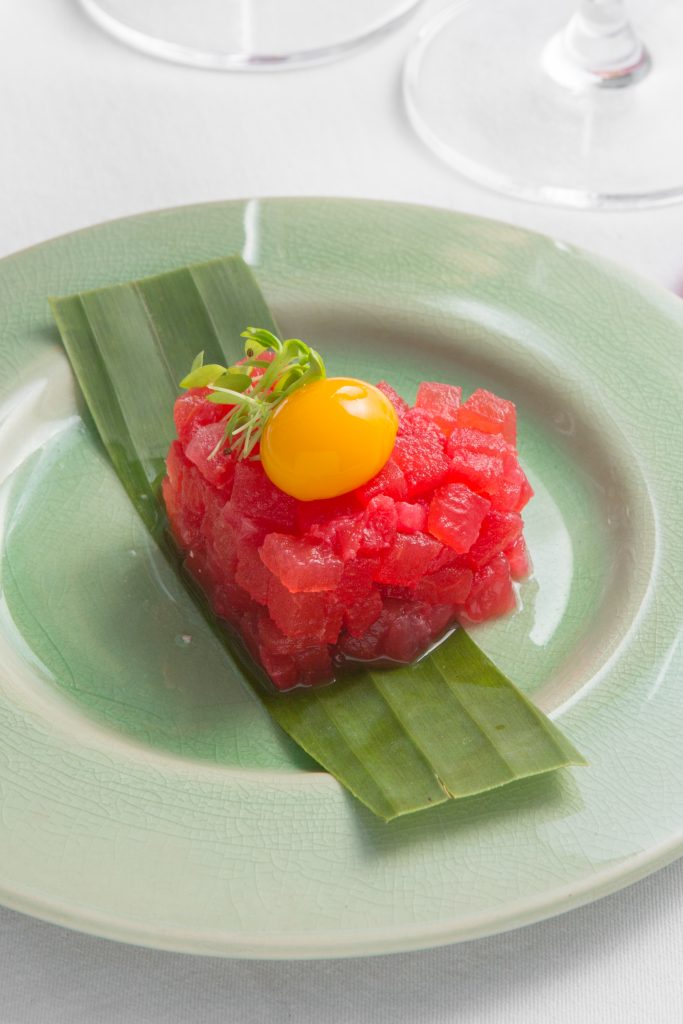 amuse bouche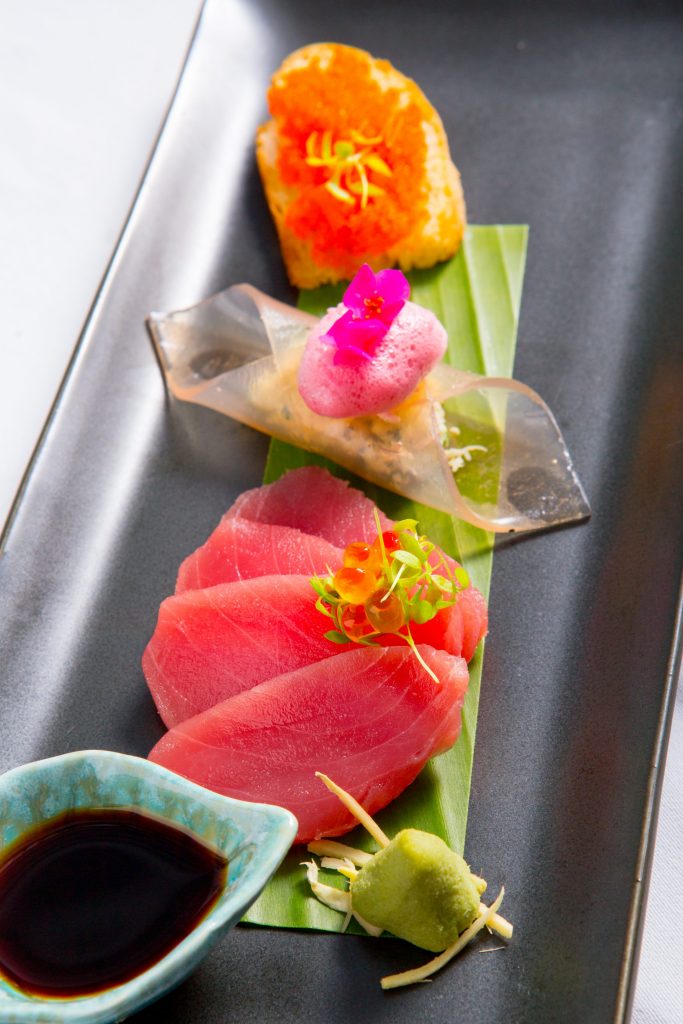 appetiser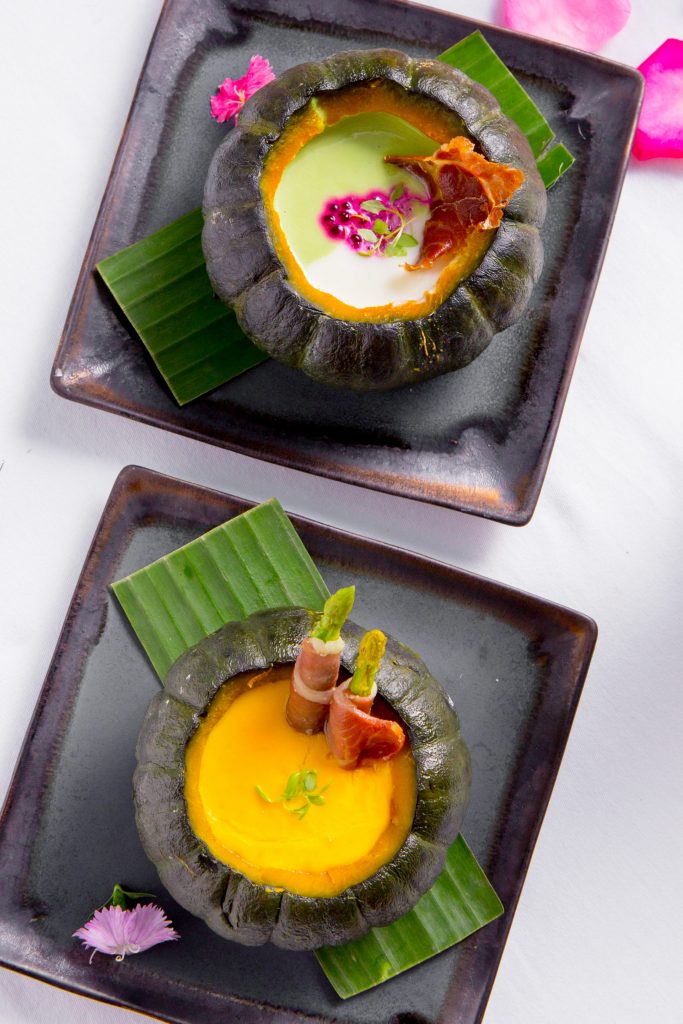 butternut squash และ  cauliflower veloute
Sit back, gaze into each other's eyes and enjoy your wine for a few minutes before the arrival of the main course which can be the butter cod fish marinated with miso soy sauce with potato seaweed and mixed green vegetables with a citrus butter sauce or the succulent Angus beef tenderloin which is served with vanilla-whipped potatoes mixed with vegetables with red wine reduction sauce. Take another moment to prepare yourselves for the piece de resistance, which is the baked Alaska cake mixed berry and chocolate ice-cream with savoury fruit sauce, a modern twist to the old classic. Sit back and take a few sips from the 137 blend organic house coffee or tea before heading off into the night.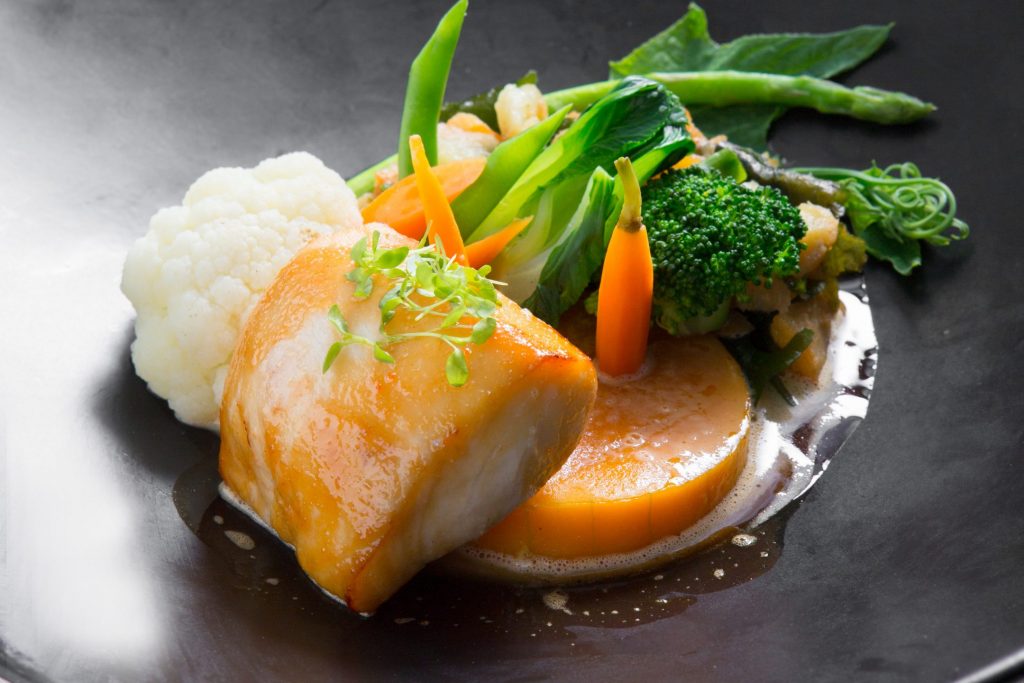 butter cod fish marinated with miso soy sauce
veal angus beef tenderloin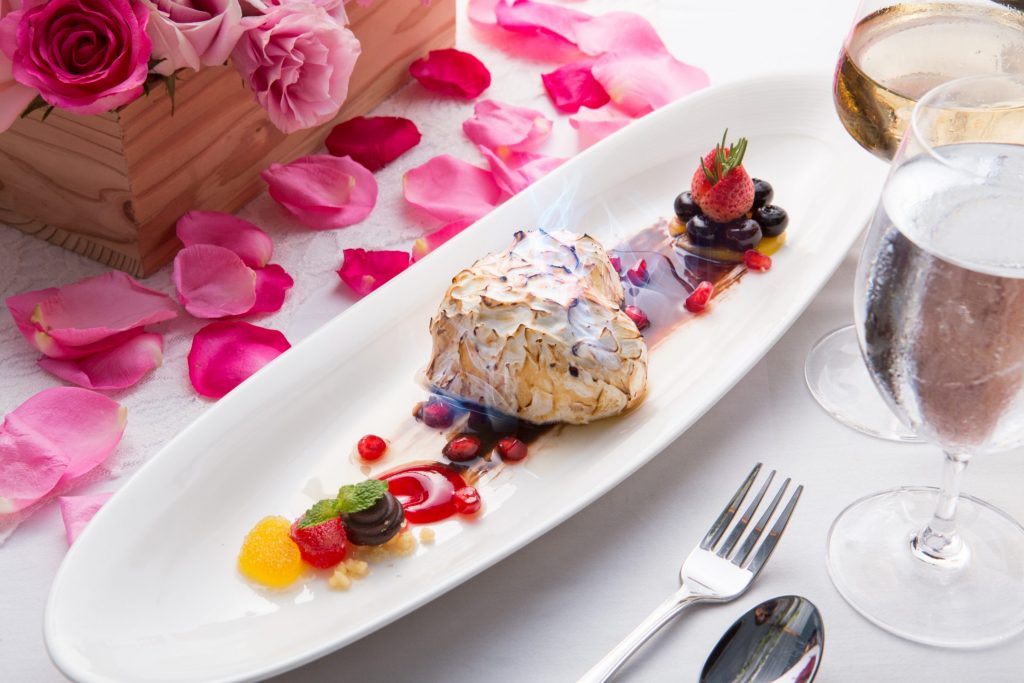 baked alaska cake
THB 3900++ per couple: including glass of Rose
THB 6900++ per couple: including a bottle of champagne
THB 12,000++ per couple: A romantic dining canopy available for 3 couples Including private setting with your selection of location; pool side, under the tree or in front of the old house , a bottle of champagne and round the trip transfer within city.
Every couple will receive a complimentary floral box souvenir with the initial on the box.
137 Pillars House, Chiang Mai
2 Soi 1, Nawatket Road, T. Watgate
Tel. 053 247 788
Facebook: 137pillarshouse