When you stand in the paddy fields to the front of this café gallery, looking back towards Brown on Blue, that is what you see…the deep brown of the traditional wooden house, in stark contrast with the cobalt blue sky above. Downstairs, thin pieces of textiles bellow in the winds as the breeze flows through the basement of the house, here an old memorabilia handed down from a generation past, there a small piece of handicraft, likely locally made. It is a casual vibe, and where the bar and café stands, surrounded by seating to sink into a take in the views.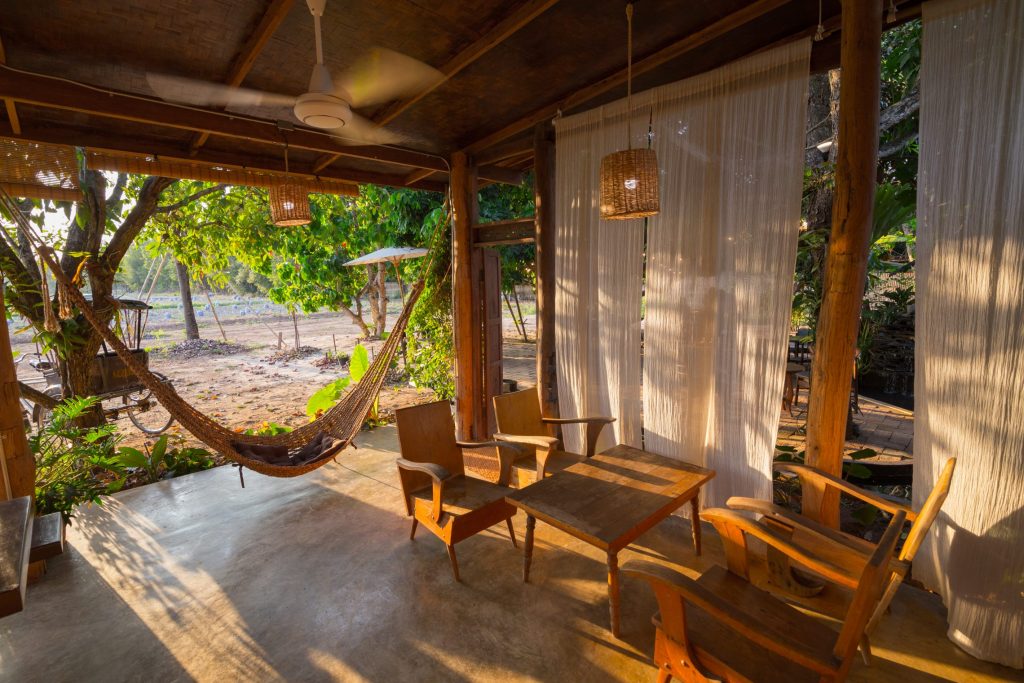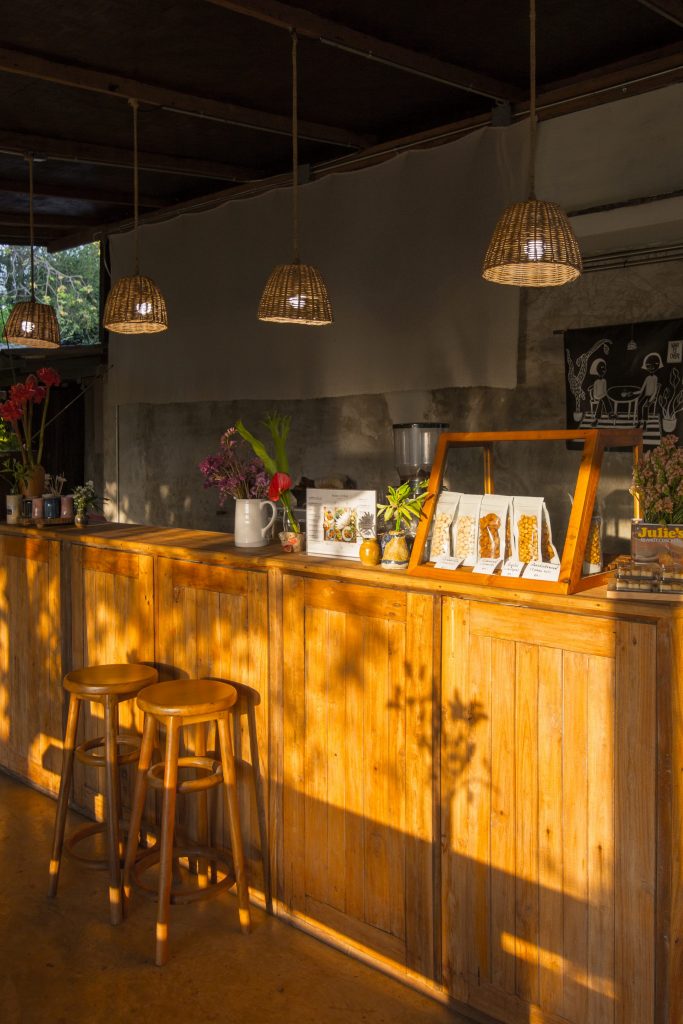 The food is solid and full of flavour, from the mieng kham bites to the spaghetti with nam prik ong. There is also a lovely anchan fried rice as well as a tasty chicken and cashew nuts. Nothing pretentious or fancy, just good food served in a charmingly casual setting.
On a hot day you may want to take a sip of a passion fruit soda, but if you are a lover of coffee, then definitely take a sip of the intriguing cashew-coffee, with aromas to die for.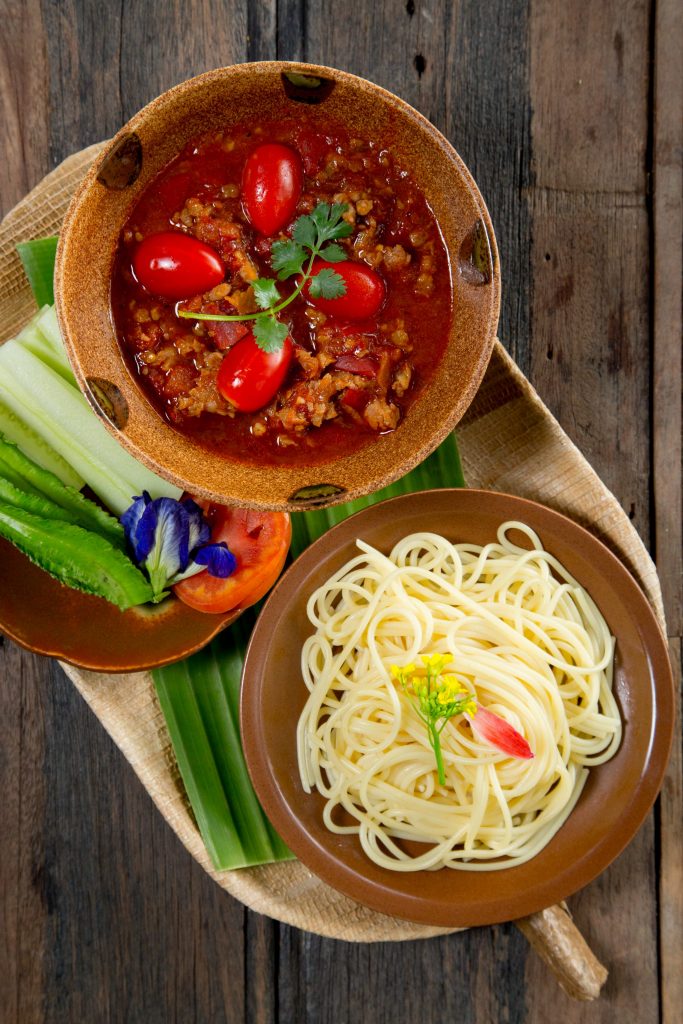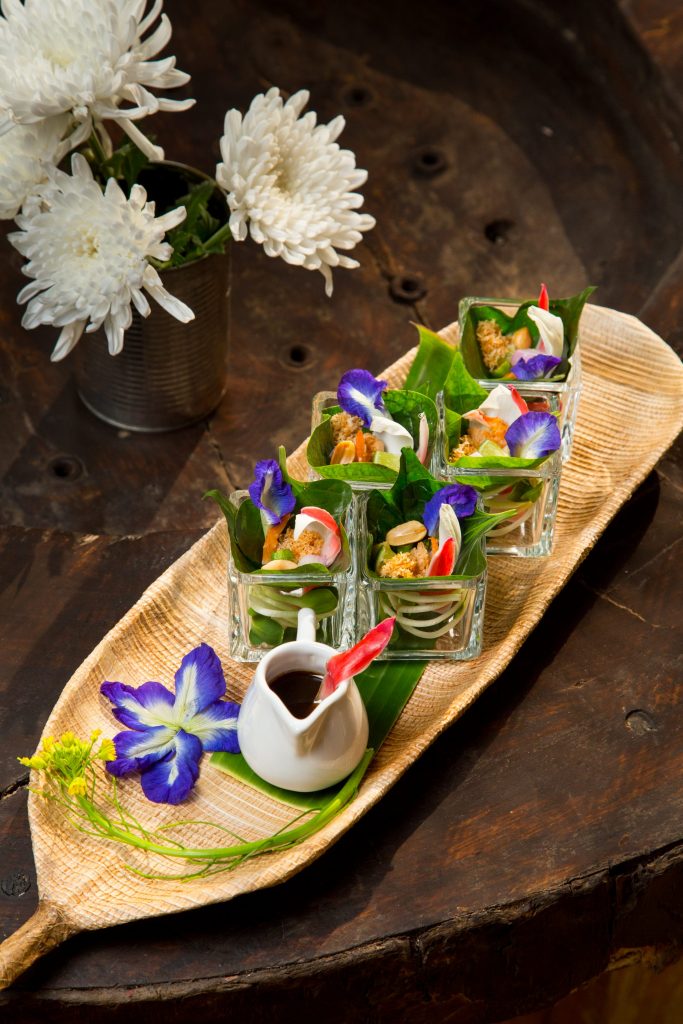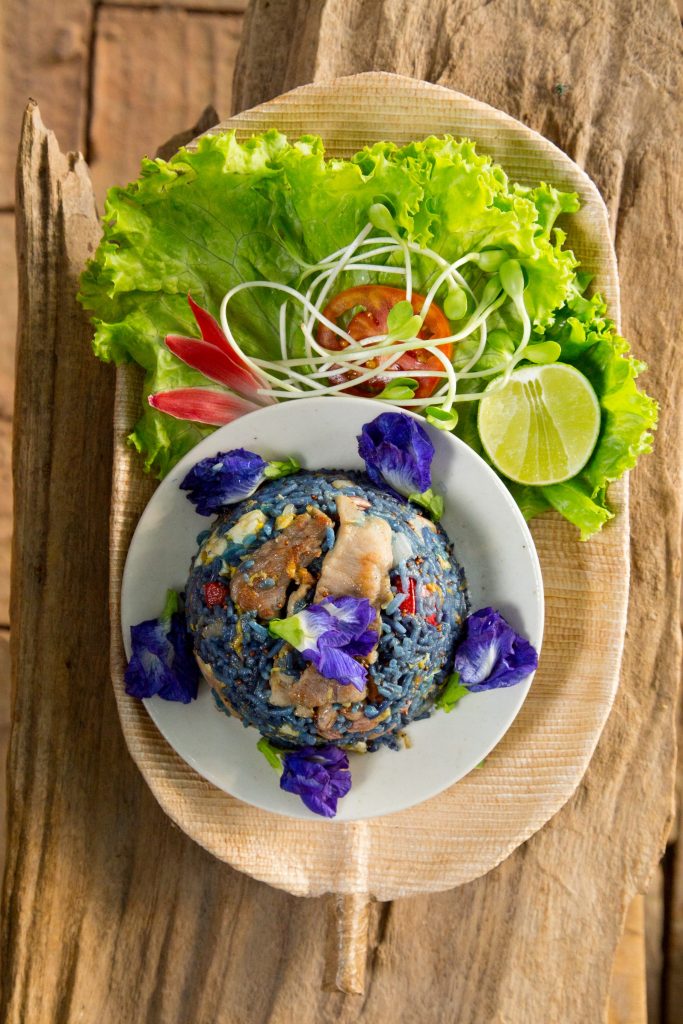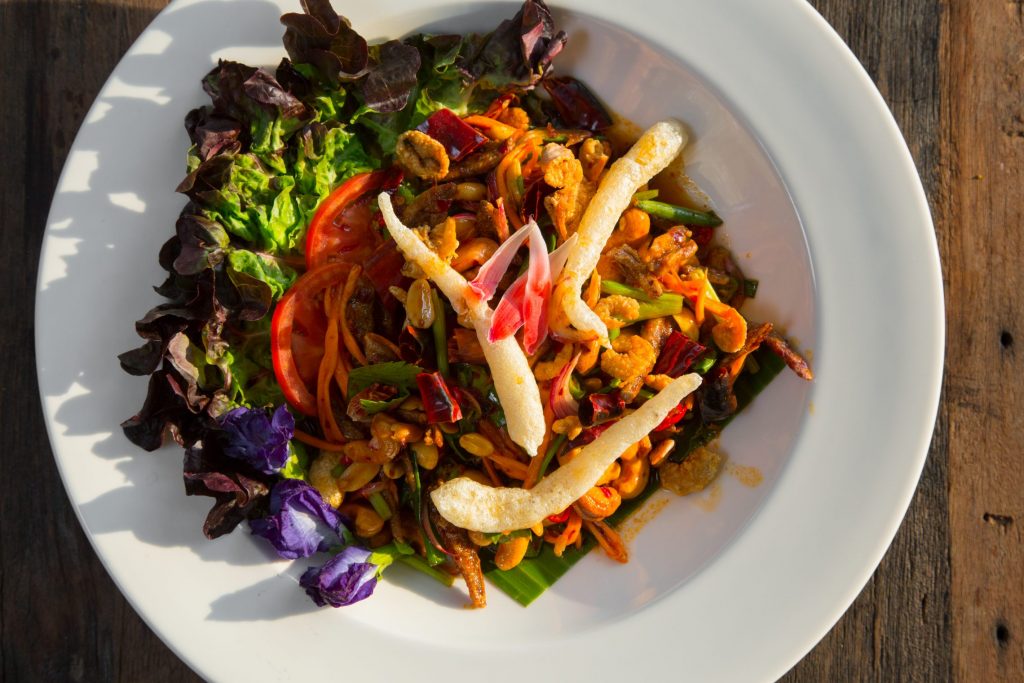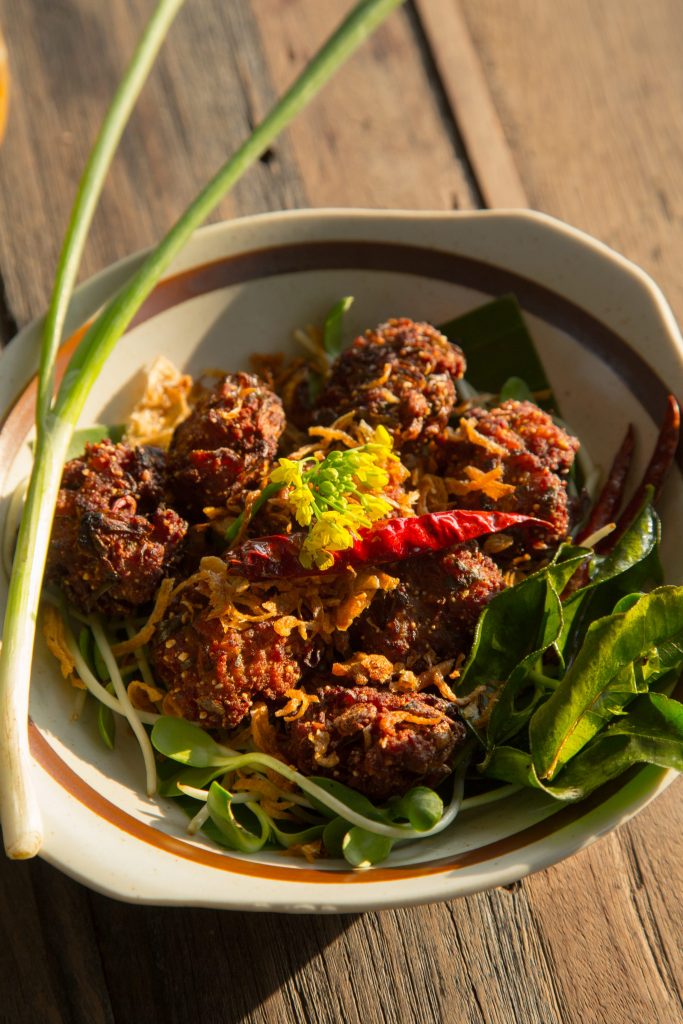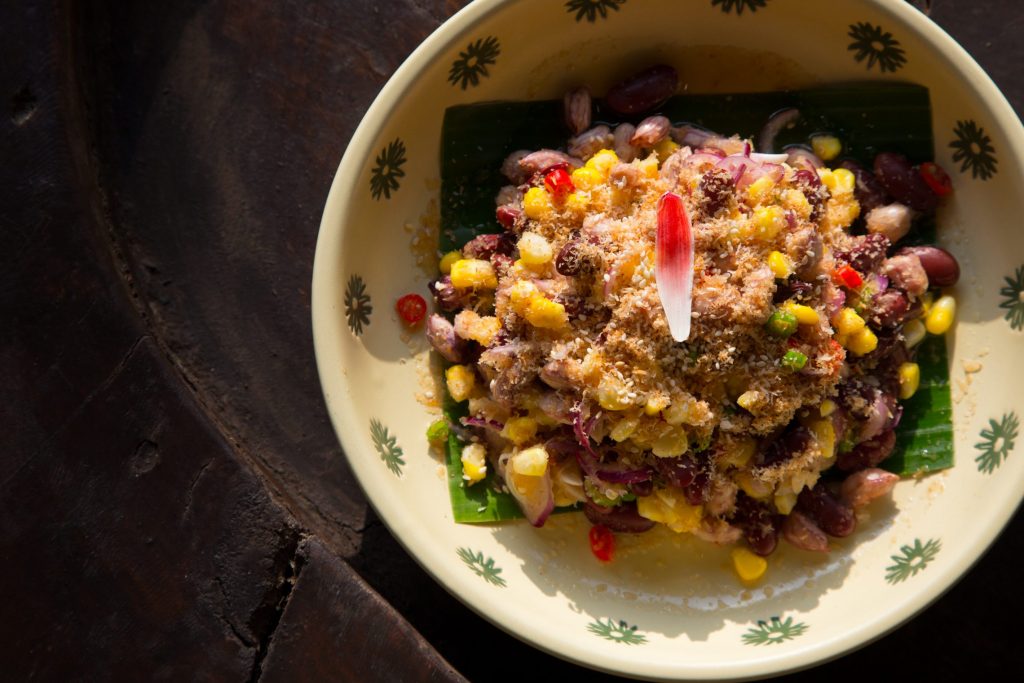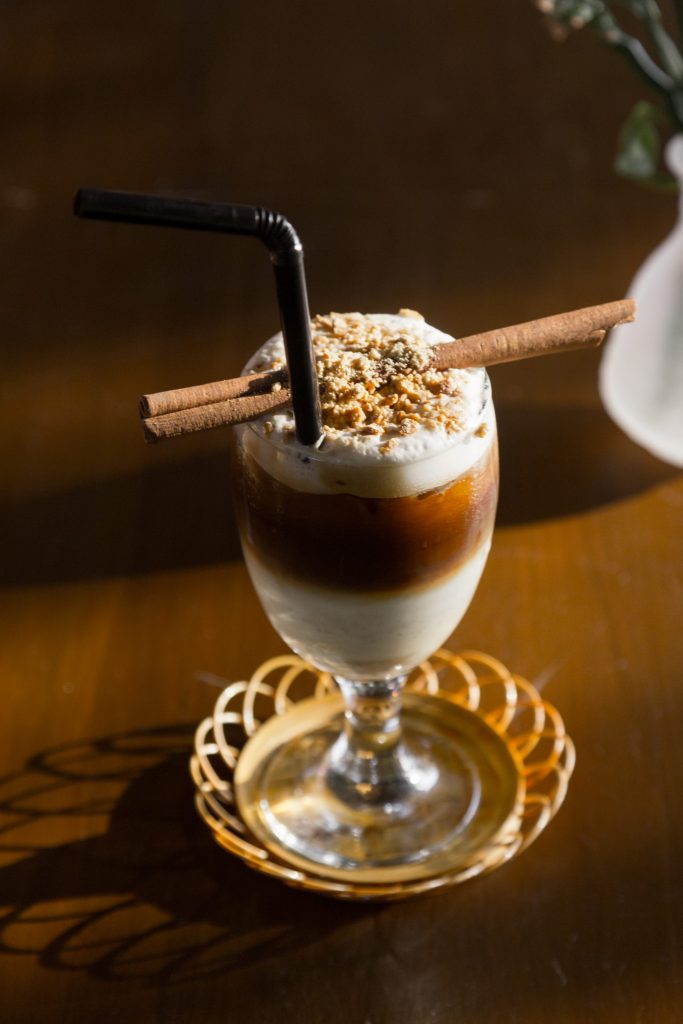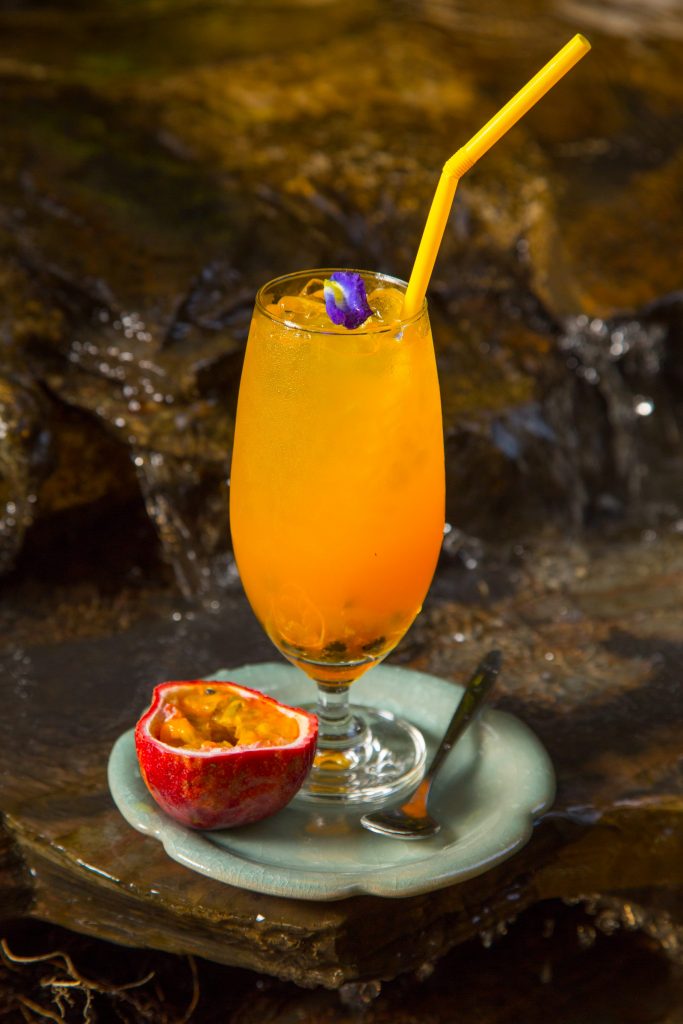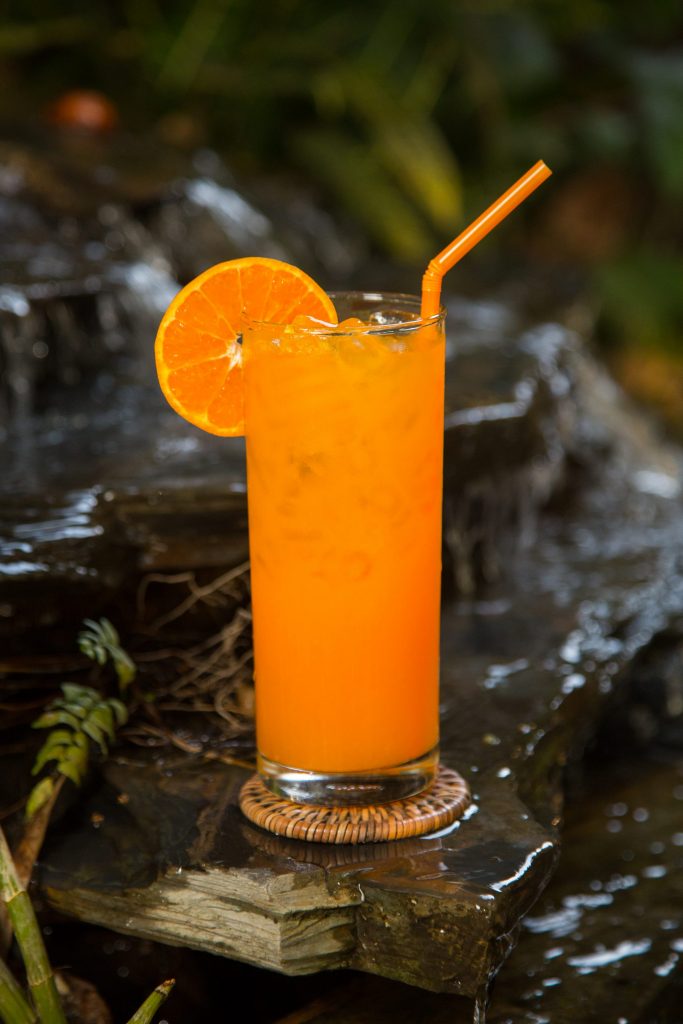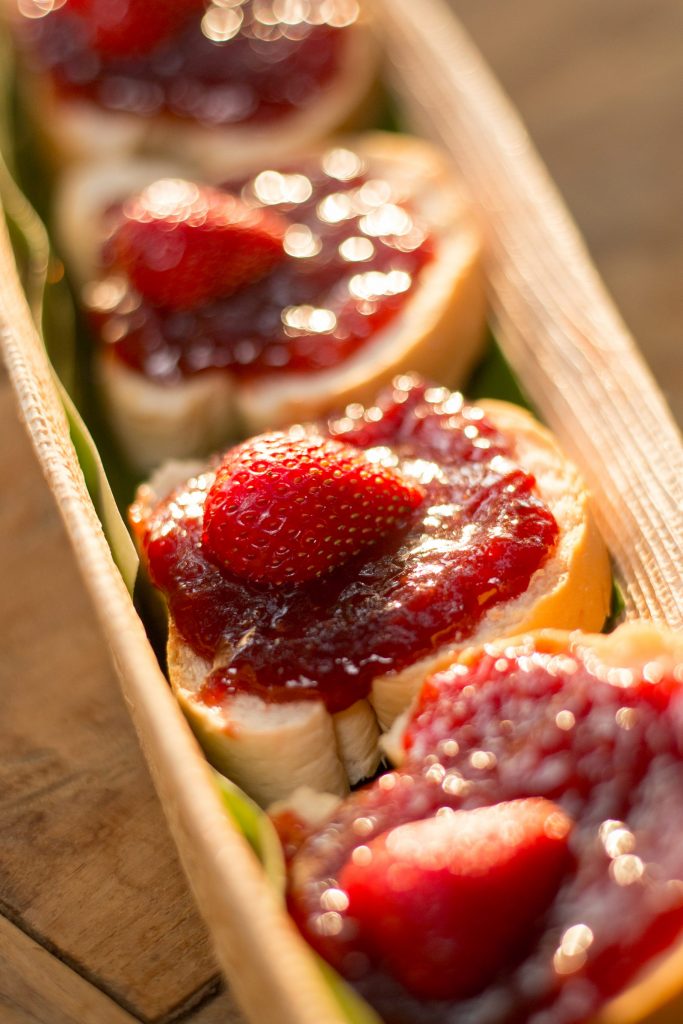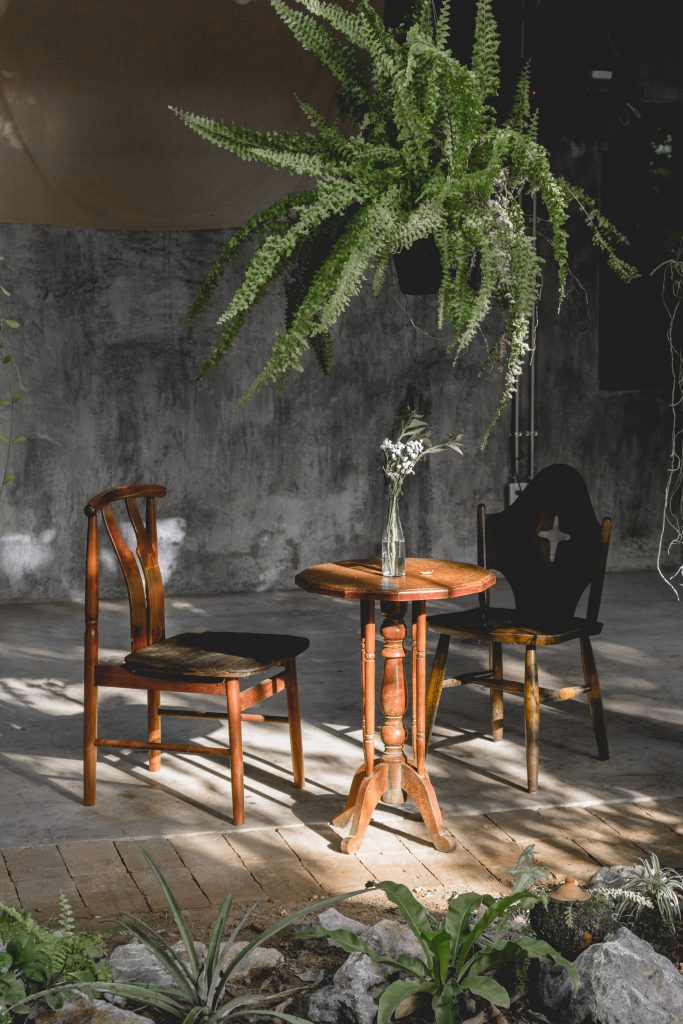 There is no need to rush, take your time, wander around and admire just some of the textiles and art work of Brown on Blue's owner.
Brown on Blue
55 Moo 16, Nong Pha Khao village, T.Pa Phai
Open Wed – Mon (closed Tuesdays) 9am – 8pm
Tel. 092 342 2007
Facebook: Brown On Blue