The Mekong at crisis point
June 30
Our 33rd Anantara Hotels Resorts & Spas #ElephantProfessional lecture takes place on Wed, 30 Jun, 9.00am (Thai time GMT+7) via Zoom.
Mr. Brian Eyler will be delivering a lecture titled "The Mekong at crisis point", which will be followed by an Q&A session.
The event will be streamed live on GTAEF Helping Elephants Facebook page and is ideal for all lives that are permeated by the life-giving river.
For those with a professional interest please DM for a Zoom password, tell us who you are & why you would like to join.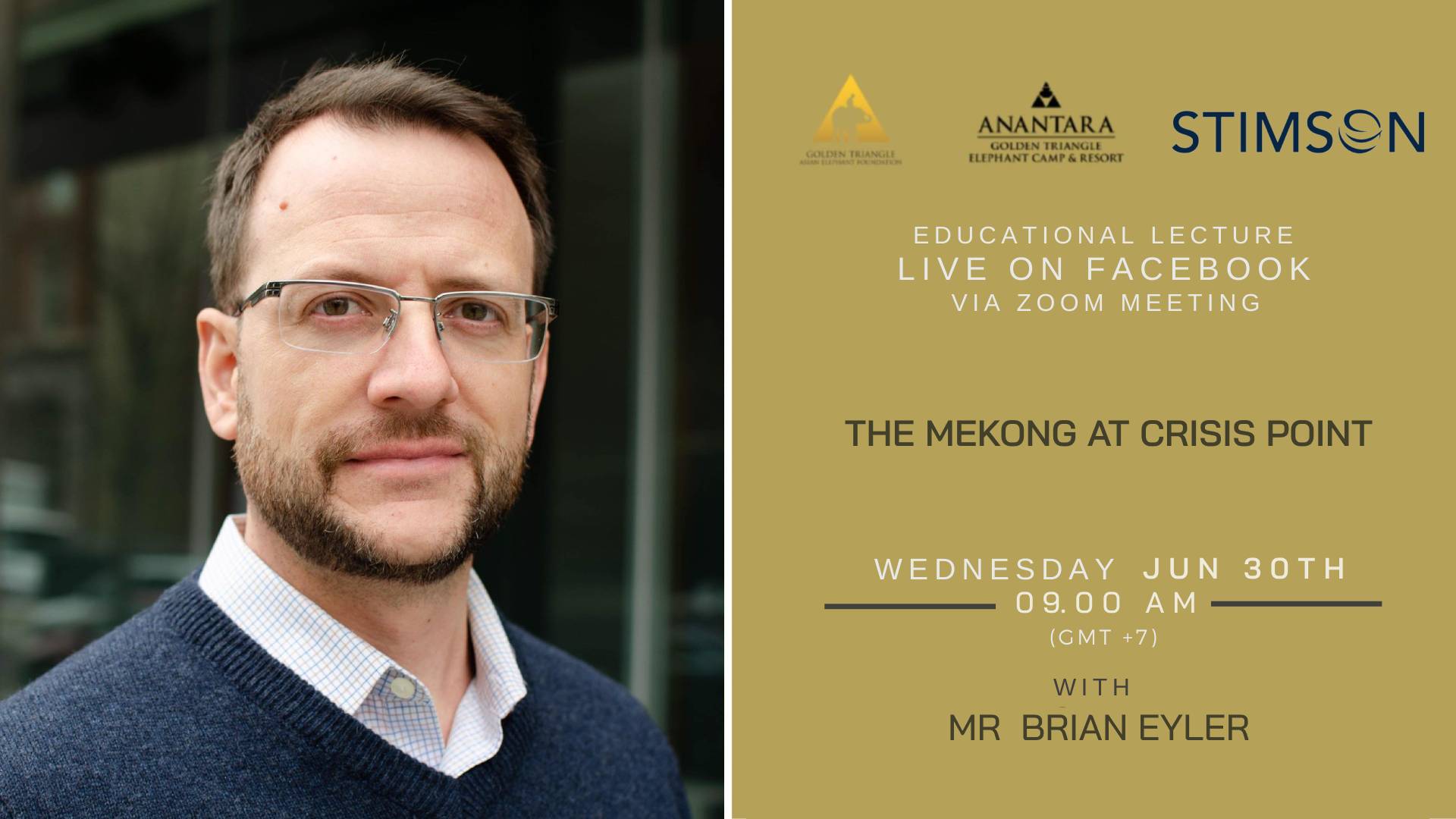 Event Details
Location:
GTAEF Helping Elephants