The 5th Doi Suthep Symposium
August 30 - August 31
5th Doi Suthep Symposium of 'Suthepensis' Rue Ja Hai Pai?, a variety of life living in Doi Suthep" at Doi Suthep Nature Study Center – CMU
30th -31st August, Doi Suthep Nature Study Center of Faculty of Science, Chiang Mai University holds an annual symposium named the 5th Doi Suthep Symposium of Suthepensis Rue Ja Hai Pai?, a variety of living things in Doi Suthep" at Doi Suthep Nature Study Center from 8.30 am until 5.00 pm.
30th August, there will be a talk about watershed, plant, and wildlife ecosystems as well as the discussion of fifteen experienced experts on the topic of the diversity of plant, wildlife, microorganisms and fungi.  Besides, participants can also see the various photographs and information of living things in Doi Suthep through the exhibition from a participant in the garden art project ARS Suthepensis 2019.
August 31st, all of the participants are welcomed for trekking with the experts to surprisingly survey forest life in Doi Suthep-Pui National Park.
Free attention only 100 persons.
Register on
https://docs.google.com/forms/d/e/1FAIpQLSd7bqIS3T7LUNR0x0x9VGvN6TYF5E52FEtAcxwITlL6RkYNog/viewform
Download the schedule on
https://drive.google.com/open?id=13IzBjciG9QaulCV9AN_W9NuuDrkqBoax
For more details, call 053-941451-3 or 084-6116345.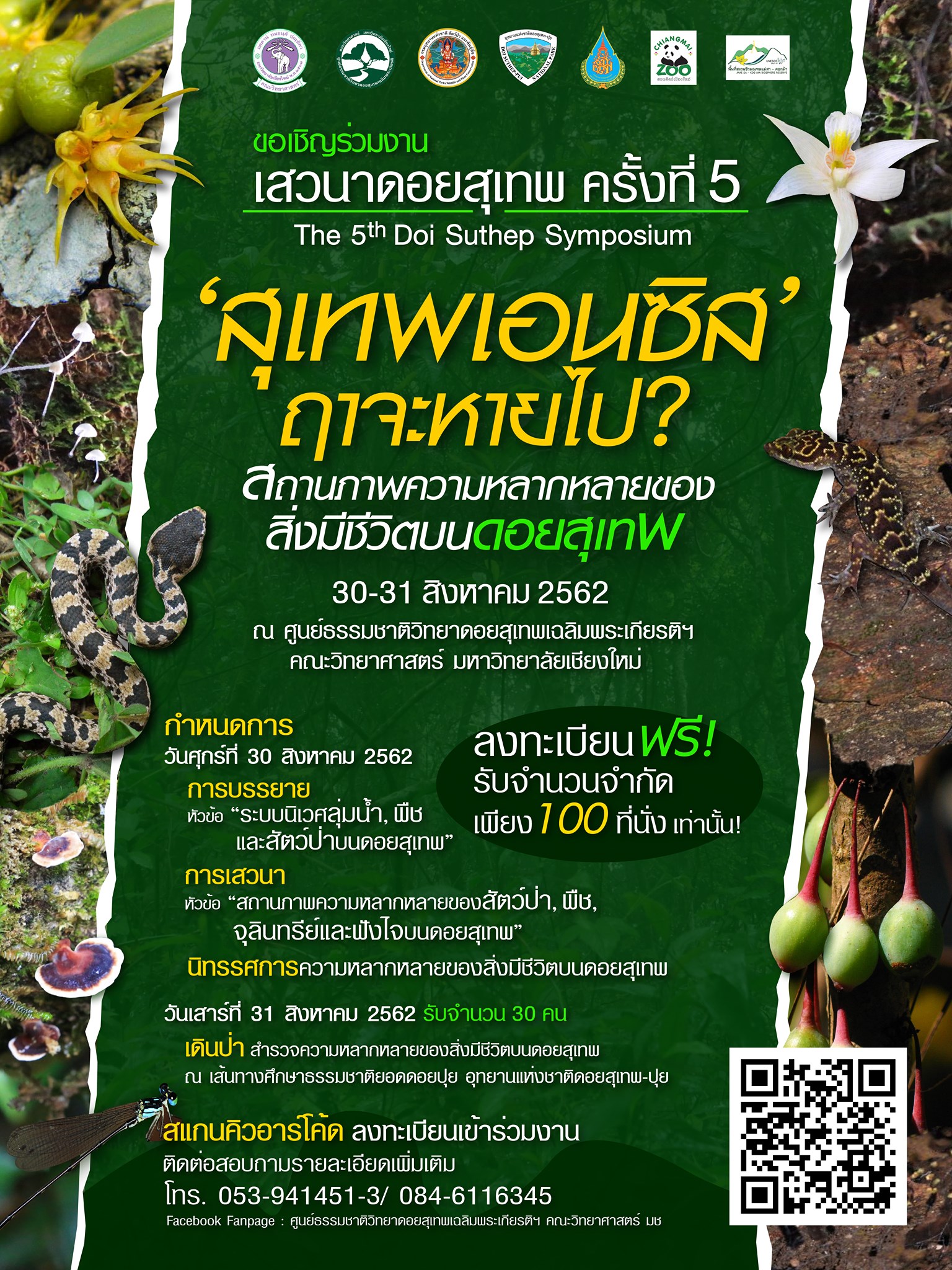 Event Details
Location:
Doi Suthep Nature Study Center