Short distance walkers of Chiang Mai
August 24
Short Distance Walkers of Chiang Mai is a group for anyone who loves walking. This group is for anyone who wants to
Get out doors for some fresh air
Get some exercise and burn some calories
Meet some great new friends.
We will be walking on the athletics track of "Muang Chiang Mai Stadium" for about 60-80 minutes. Many Thai people do this walk every evening, so we will not be alone ! It is an amazing place to walk as the surface is rubber and it is very 'easy on the joints'.
The group will be walking at a medium pace, but if you'd like to go faster or slower than the group, that is fine too. We will keep up the pace for about an hour, or more, and there is also the option to continue walking longer, if you wish.
We will meet at the front entrance to the Stadium at 5pm, so try to be punctual, as we will wait for 10 minutes before heading towards the track. From the entrance, it's a short walk to the athletics track.
What to Bring
1. Sneakers/Trainers/Running shoes
2. A facemask
3. Water bottle (optional)
4. Comfortable clothes
5. A smile
AS FOR ME……
I love walking on roads, paths, nature trail and through forests. I also like short hikes.
When I was younger I loved cross-country running and the thrill of racing on cross-country tracks and through fields, surrounded by nature.
Walking is a great sport because a) it's free b) it's healthy c) it's fun d) it releases serotonin in the brain, which makes you happy e) you get to see the world.
This event is free and is open to everyone, including children.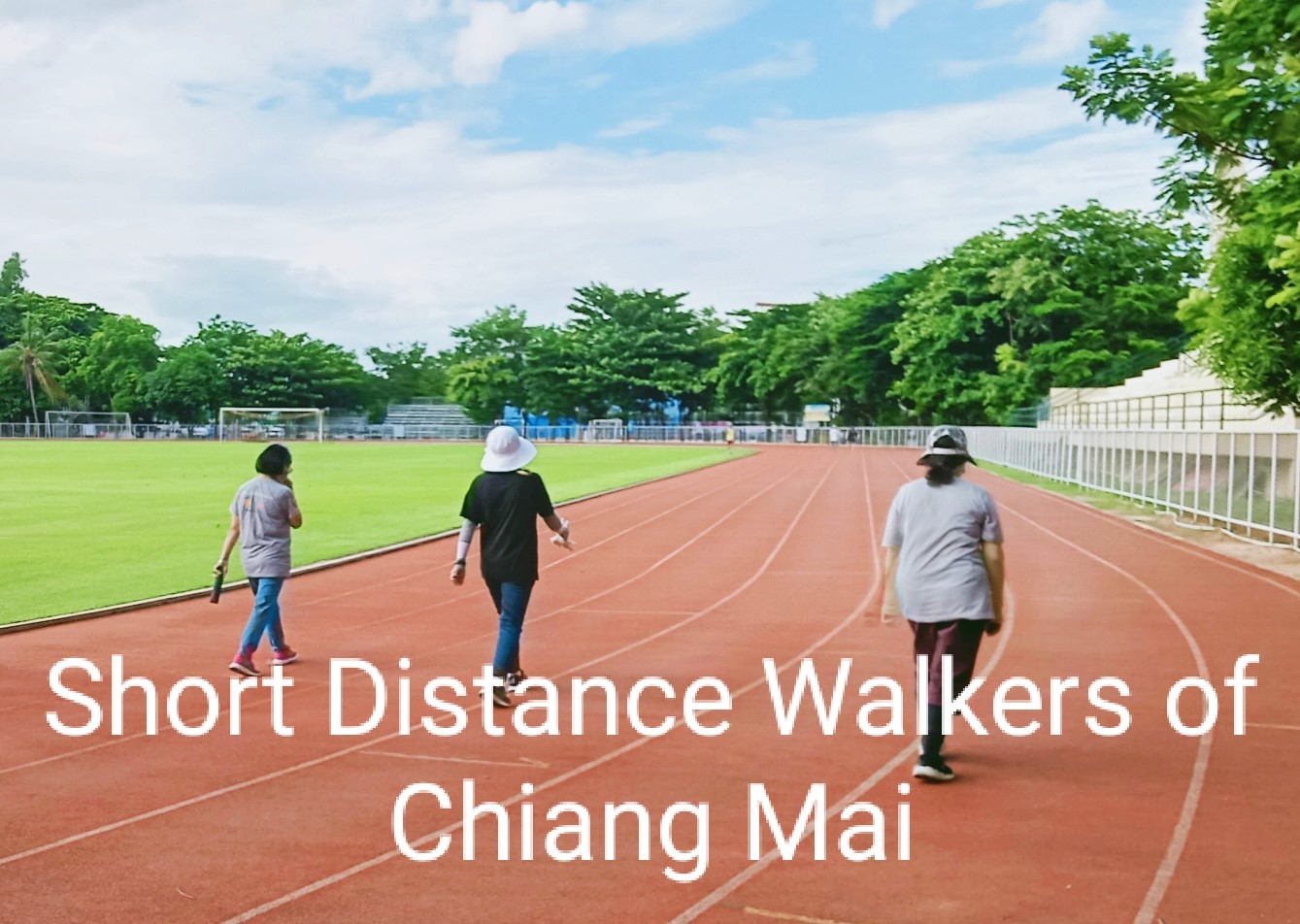 Event Details
Location:
Muang Chiang Mai Stadium