RIDE FOR HUNGER is back! And this time, they're doing it in Lan Nern Noom in Chiang Mai
October 30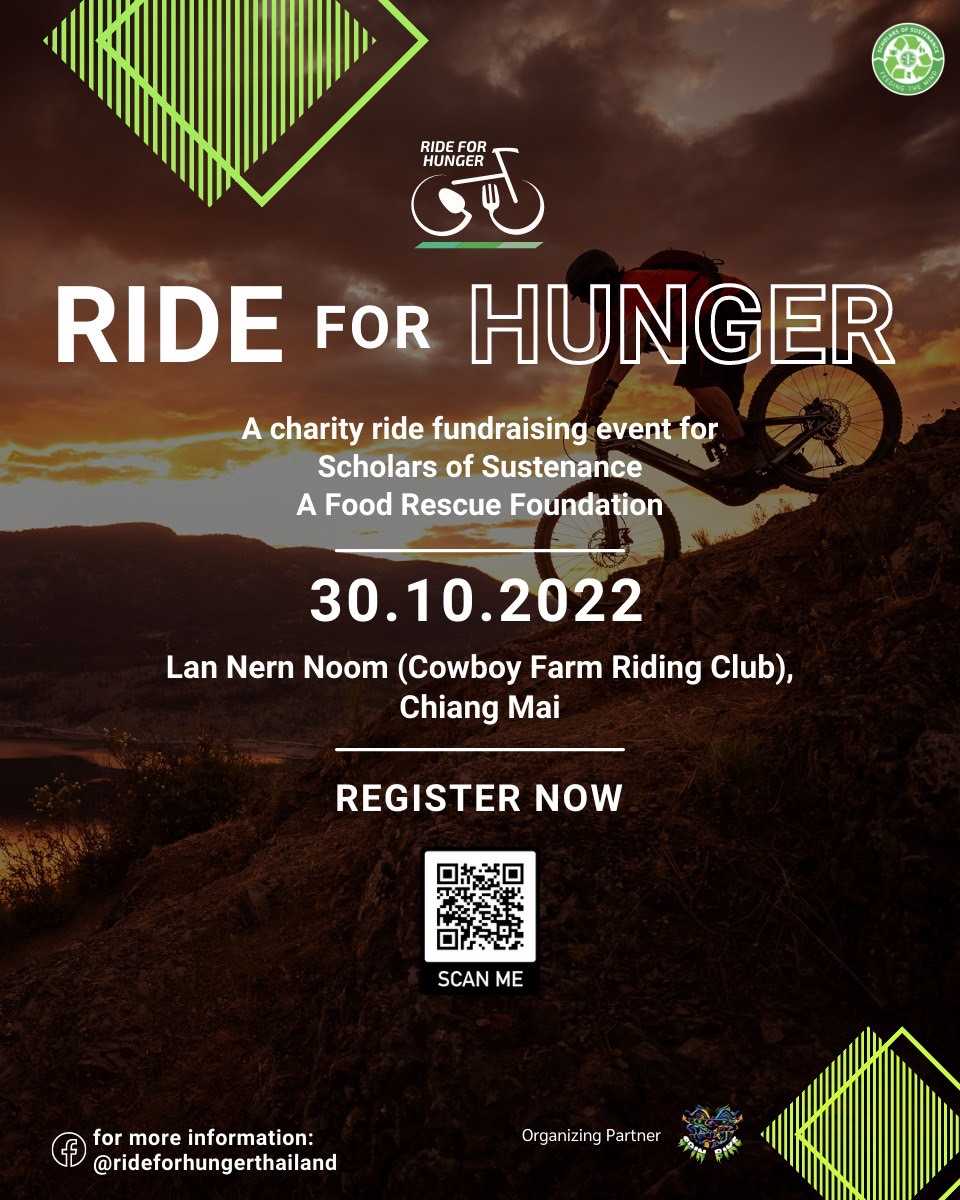 This charity fun ride event is organized by Scholars of Sustenance (SOS), a non-profit and environmental organization that tackles food waste and food insecurity problems in Thailand since 2016. All proceeds will support the operation of SOS Chiang Mai which has been rescuing good quality surplus food in Chiang Mai city for almost a year now. To date, they have rescued a total of 87K kgs of surplus food equivalent to 365K meals (and also equivalent to 217K kgs of CO2 emission reduction) and have been served to many different vulnerable communities.
The cycling event is an 18km cross-country ride on 11 tracks and this is open to all interested riders. There are specific tracks based on age, so everyone gets to enjoy the event. We also have an 800km open track (balance bike) for kids below 3, 4, and 6. The registration fee is only 450THB which is equivalent to 90 meals that you'll be able to support. Registration is now open! Be part of this meaningful event and get a chance to give back to your community.
Registration link:
This event is organized by Spin Bike, the official partner of Ride for Hunger Chiang Mai!
Scholars of Sustenance Thailand is operating in 4 cities: Bangkok, Phuket, Hua Hin, and Chiang Mai. We have distributed 23 million meals already since 2016. Our office in Chiang Mai is located at 141/13 Mueng Thong City Home, Pa Daet Sub-district, Mueang Chiang Mai District.