Chiang Mai Golf Festival 2023
May 6
The Northern Golf Resorts Association consists of 9 golf clubs consisting of 1. Summit Green Valley Chiang Mai Country Club 2. Gassan Legacy Golf Club 3. Gassan Panorama Golf Club 4. Chiang Mai In Thanon Golf and Natural Resort 5. Gassan Khuntan Golf and Resort 6. Mae Jo Golf Resort and Spa 7. North Hill Golf Club 8. Chiang Mai Highlands Golf and Spa Resort and 9. Lanna Night Golf Super Club invites you to attend the Chiang Mai Golf Festival 2023 press conference on Saturday 06 May 2023 from 10:00 a.m. – 12:30 p.m. at the clubhouse, Grand Ballroom Room at Gassan Panorama Golf Club.
If  you would like more information or any special request please do not hesitate to contact me Gassan Sales and Marketing Department.
Tel: 053-921815, 083-5800146
Line ID : gassangolf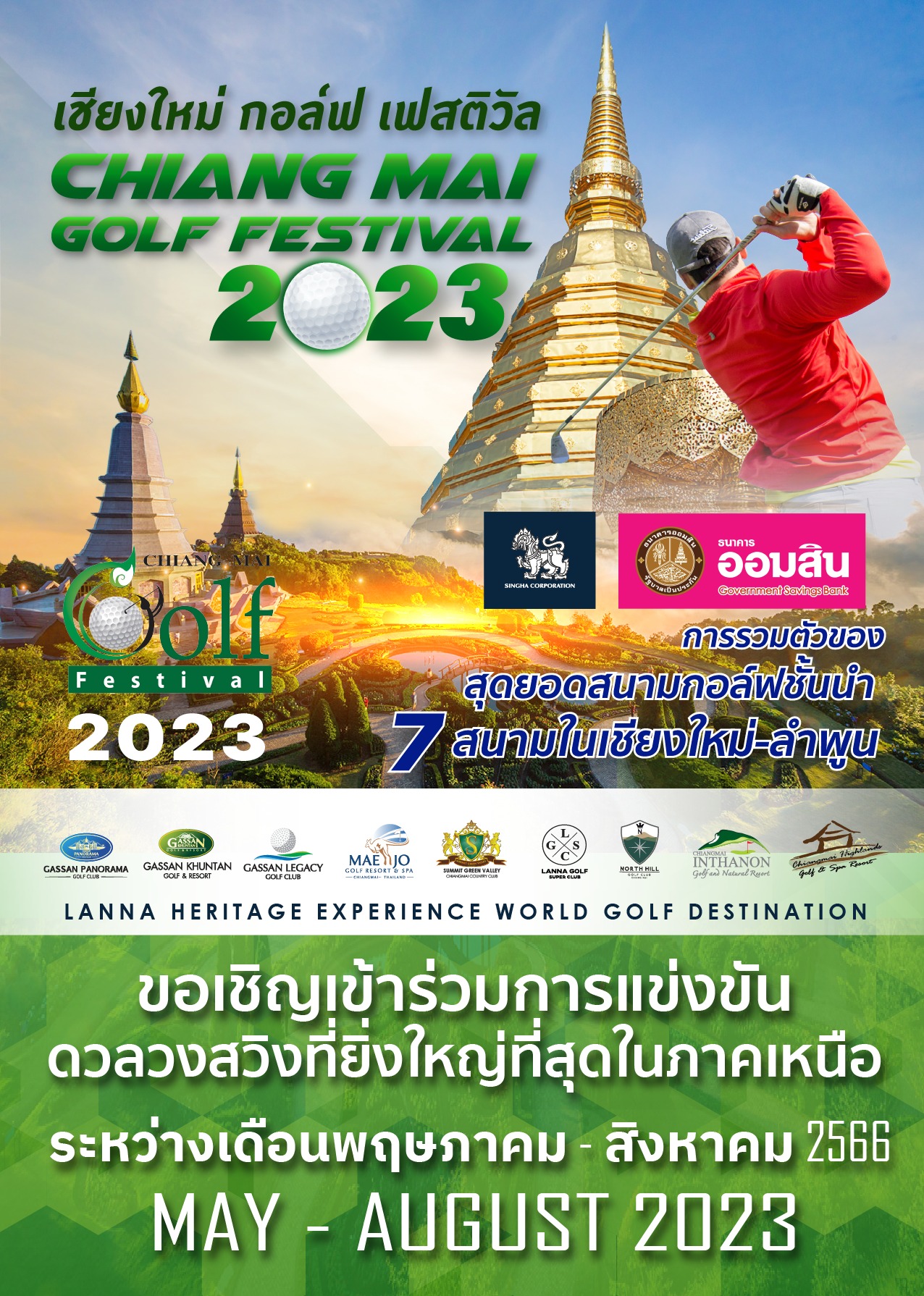 Event Details
Timing:
10:00 a.m. -12:30 p.m.