Sunday Night Movie Club at Off the Wall CNX
January 8 - August 27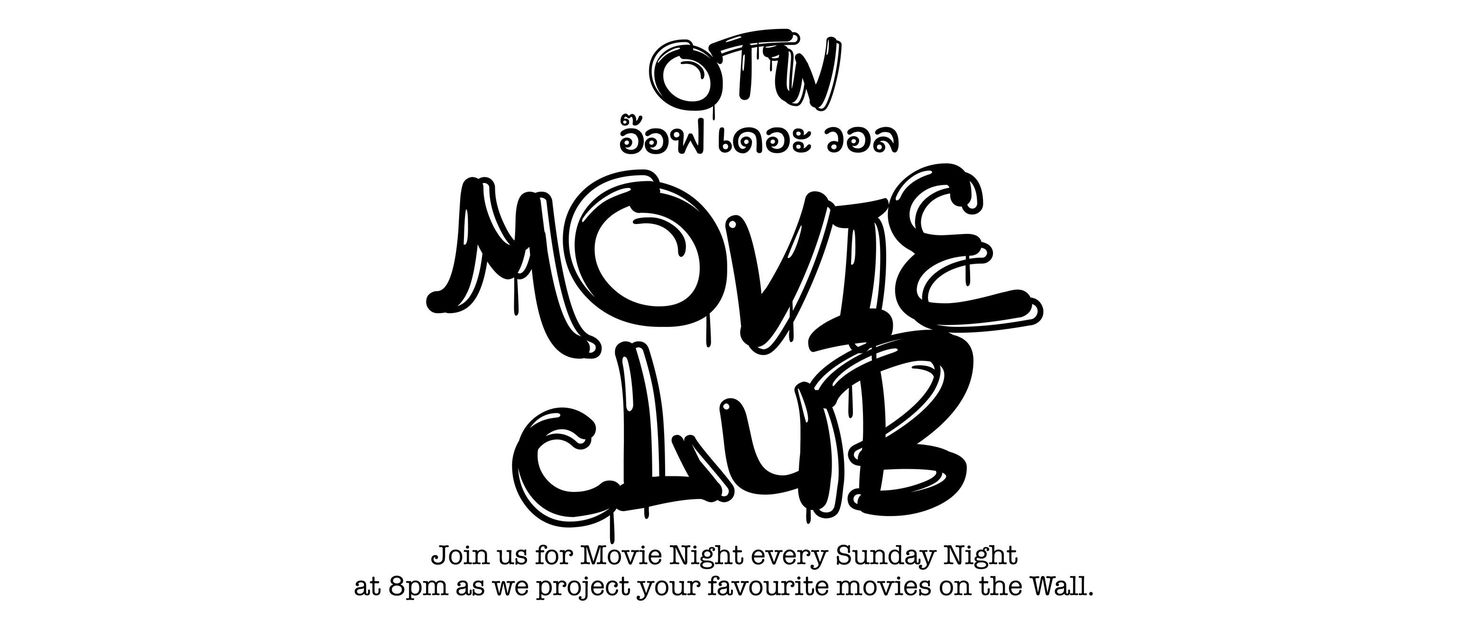 Come join us at Off the Wall for our Sunday Night Movie.
ทุกวันอาทิตย์
Every Sunday at 8pm we will be playing your favourite movies projected on our 6 meter wall in the OTW Backyard. Come work off that weekend hangover with a fist full of popcorn and a bevy and cozy up with your friends and watch some amazing classics, staff favourites, documentaries and more.
ฟรีข้าวโพดคั่ว
We Offer free popcorn but feel free to bring your own snacks too.
Look forward to seeing you at our next showing.
For info on what we are showing, you can feel free to contact us. Want to make a suggestion on what to show next? No problem, let us know and we can see if we can make it happen.
Event Details
Timing:
Every Sunday night
Location:
Off the Wall CNX - อ๊อฟ เดอะ วอล เชียงใหม่