The Duke's October 2019 Early Bird & Special
October 1 - October 31
Burger Special
All-Day Classic Cheeseburger Set
A Cheeseburger, 1 Side, 1 Drink
Only 150+ BAHT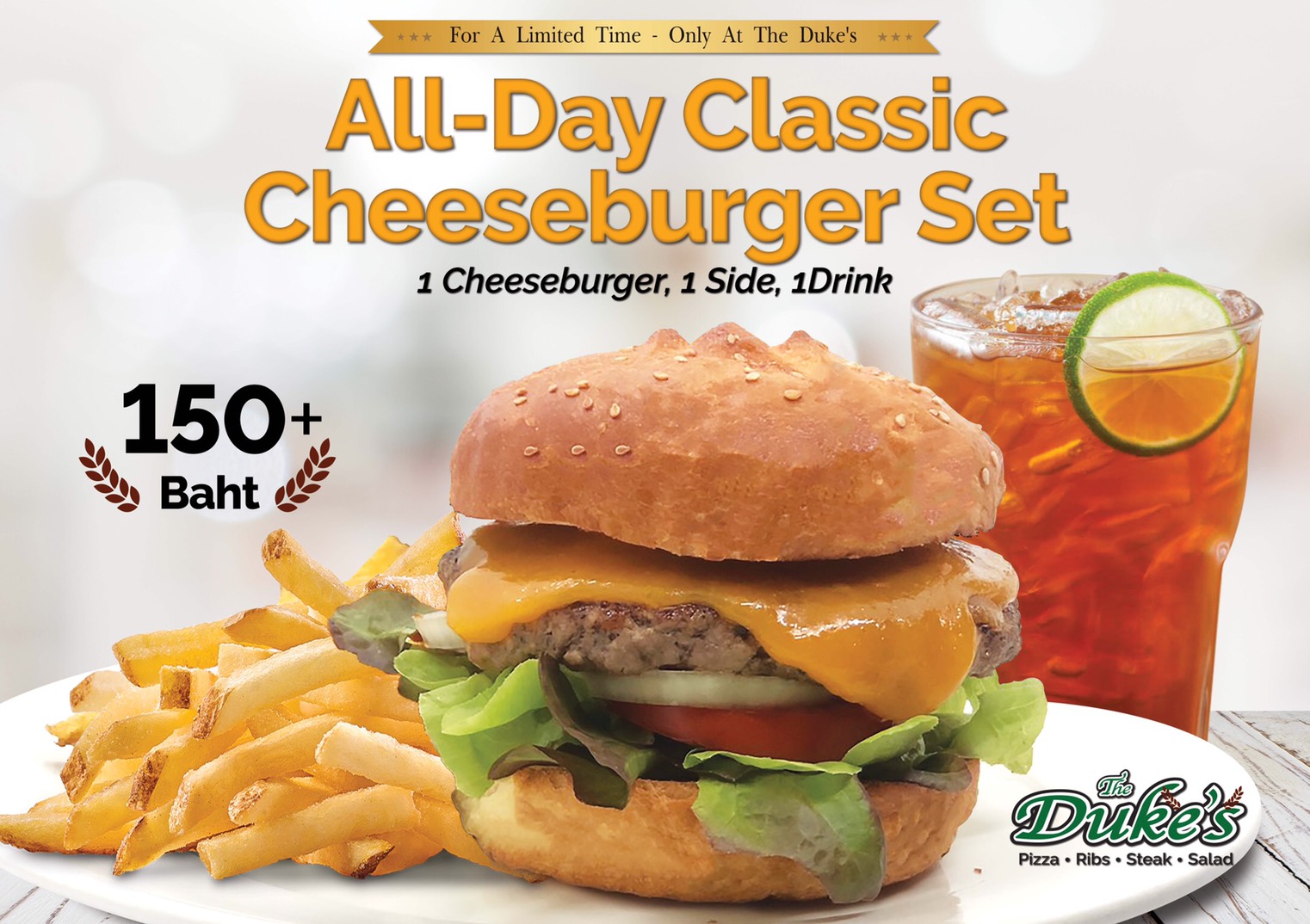 Early Bird Dinner Special
SERVED EVERYDAY 4.30 – 6.00 PM ONLY
1. SAUSAGE TACOS
Grilled Sausage, Coleslaw, Pico de Gallo, Guacamole on Flour Tortillas with Rice, Bean and Mexican Salad.
2. 1/4 RACK
Three BBQ Ribs Served with Beans, Coleslaw, Potato Wedges and Corn Bread.
3. MEATBALL SLIDERS
Homemade Meatballs in Tomato Sauce on Mini Buns.
4. CHICKEN PICCATA
Pan-Seared Chicken Breast with Herb & Lemon Butter Sauce.
5. INDIVIDUAL SIZE PIZZA
Two Toppings Personal Pizza Served with Salad
Only 205 BAHT NET