With songs in our heart
April 2
Free Easter Concert at Shangri La Hotel featuring Vanessa Gerardin and Hannah Xiong (Pfun) in the Auditorium beginning at 7pm (please arrive before 6.45pm) featuring music from Les Miserables, My Fair Lady, Love Never Dies to mention only a few.
The concert will last about 90 minutes including a short 15 minute intermission.
Admission is free. Any donation that you should like to make will be greatly appreciated and will go to support the singers in their studies.
Seating is limited so please try to arrive early or contact us at [email protected] and we will then reserve seats.  These seats will be held until 18:45.
Please wear a face mask during the concert.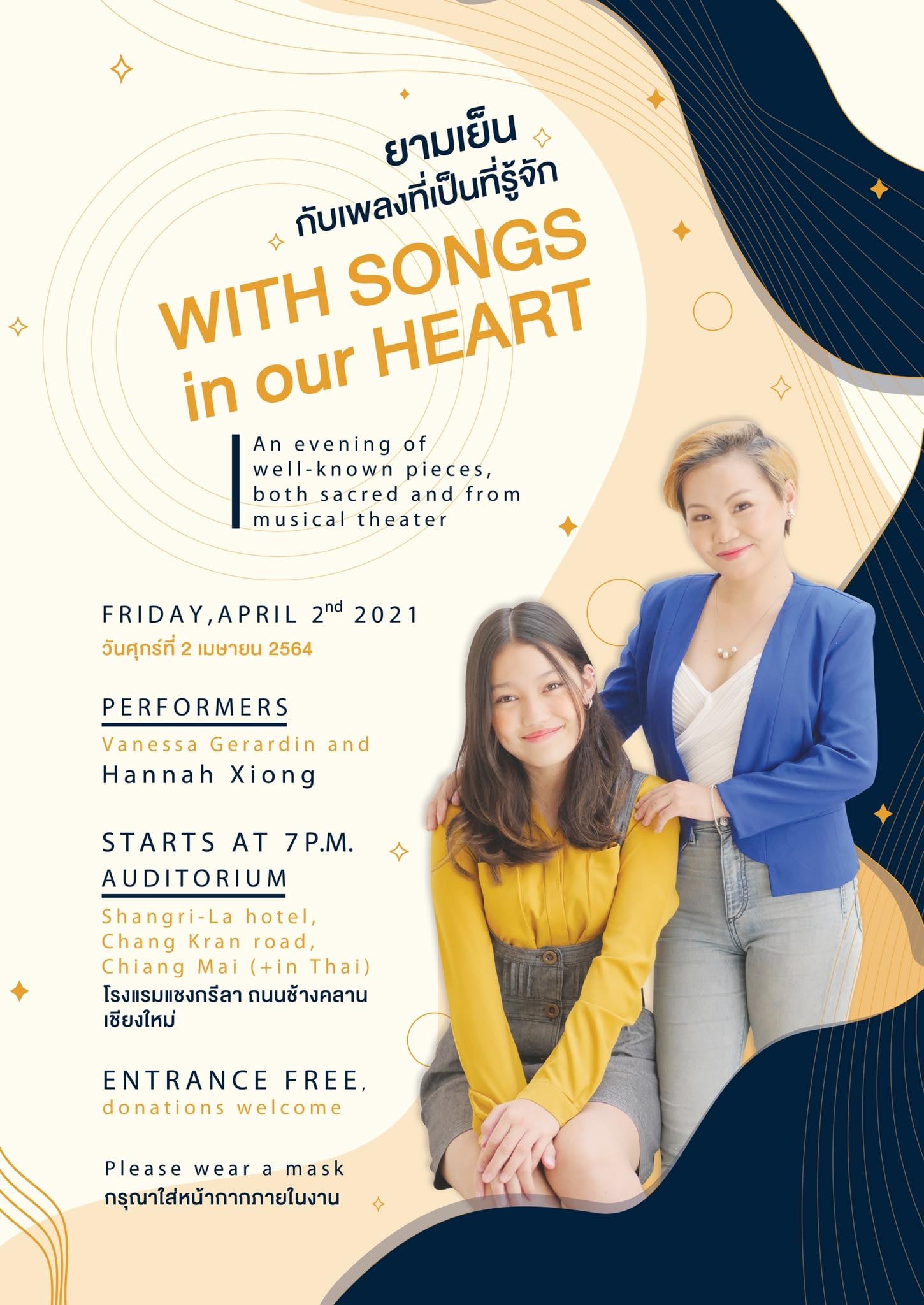 Event Details
Location:
Shangri-la Hotel