Future Flashback Factory at Villa Virtuosa
May 17 - May 19
Future Flashback Factory at Villa Virtuosa for 3 nights
Villa Virtuosa, The Hill Place (near the Womens Prison on the Mae Rim Road)
Have you ever wondered what the world looks like in the year 2030?
Come and see what's going on at Flashback Factory CNX05. It will be a fun show with performers from the future.
Doors open at 6.30 pm. Drinks and snacks available at the bar. Show starts at 8 pm.
FUTURE VINTAGE MAKEOVER BOOTH (6.30-8 pm) As usual we offer pre-show guest costuming. If you like a futuristic vintage look, you are welcome to visit our makeover booth: 200 baht at the booth, no reservation needed, just come early. TICKETS: 400 baht. Because of limited space we kindly ask you to pay for your seats in advance. Please contact soireetickets@hotmail.com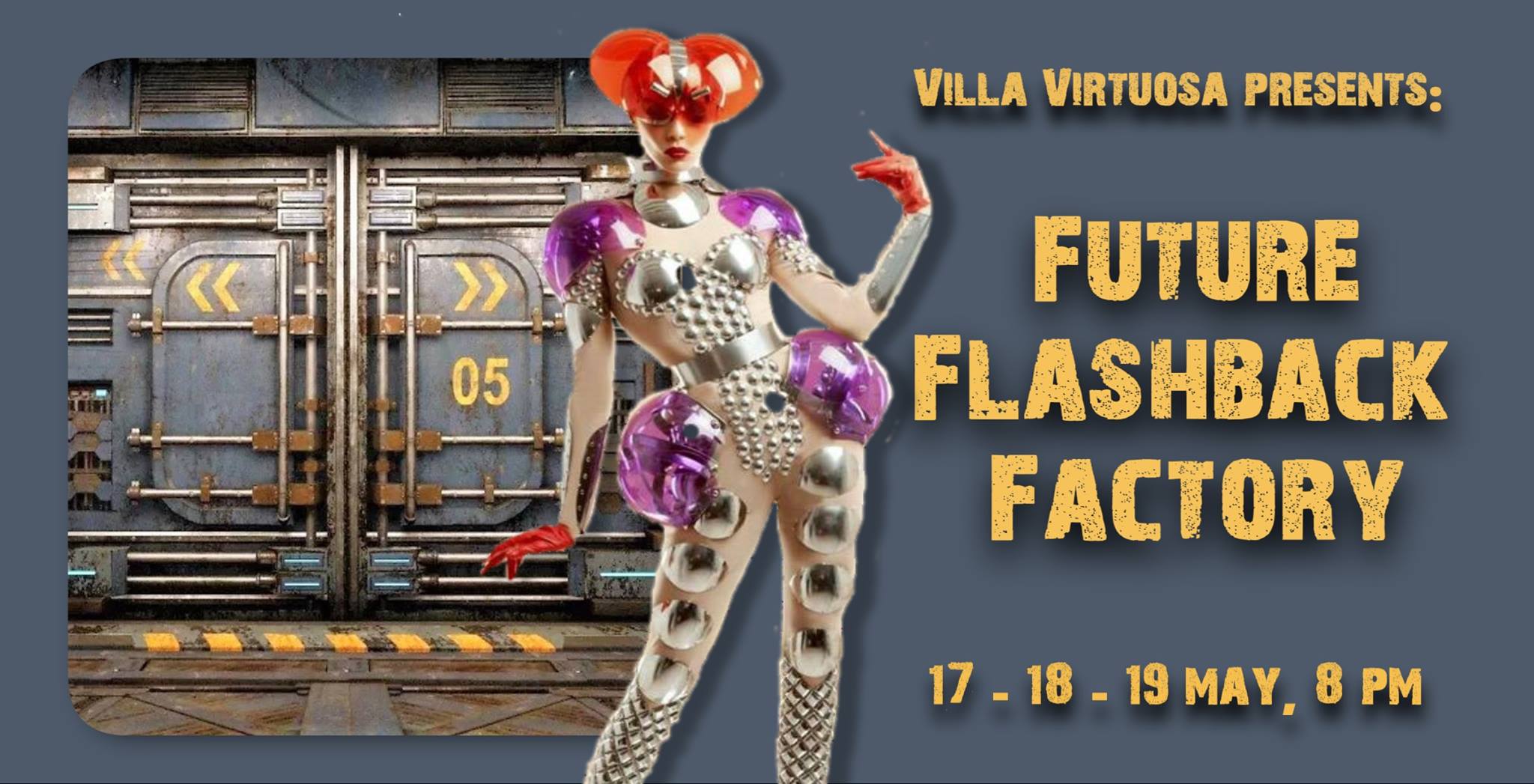 Event Details
Location:
Villa Virtuosa,
The Hill Place (near the Womens Prison on the Mae Rim Road)