Industry night
March 30
Lets get mingling! We are welcoming anyone in the hospitality industry to come together! We have recently opened and would love to get to know the community better. Even if you aren't part of the industry, join us and enjoy our happy hour all night. Hope to see you there!
New Place to hang out, serving nice cold beer from around the world and tasty food.
Wishbeer Chiang Mai is an extension of our online store, offering a large assortment of premium beverages at affordable price, with a strong focus on service quality and customer experience.
Wishbeer Chiang Mai is a warm and entertaining bar & restaurant offering the largest selection of craft beers on tap & a great wines selection with comfort food, at affordable price on premises or for take away.
Focused on building drinking experiences around quality & craft beverages, we organize regular tasting events as well as strive to give Wishbeer customers advice and the best experience possible.
We've launched Wishbeer to make it your second home!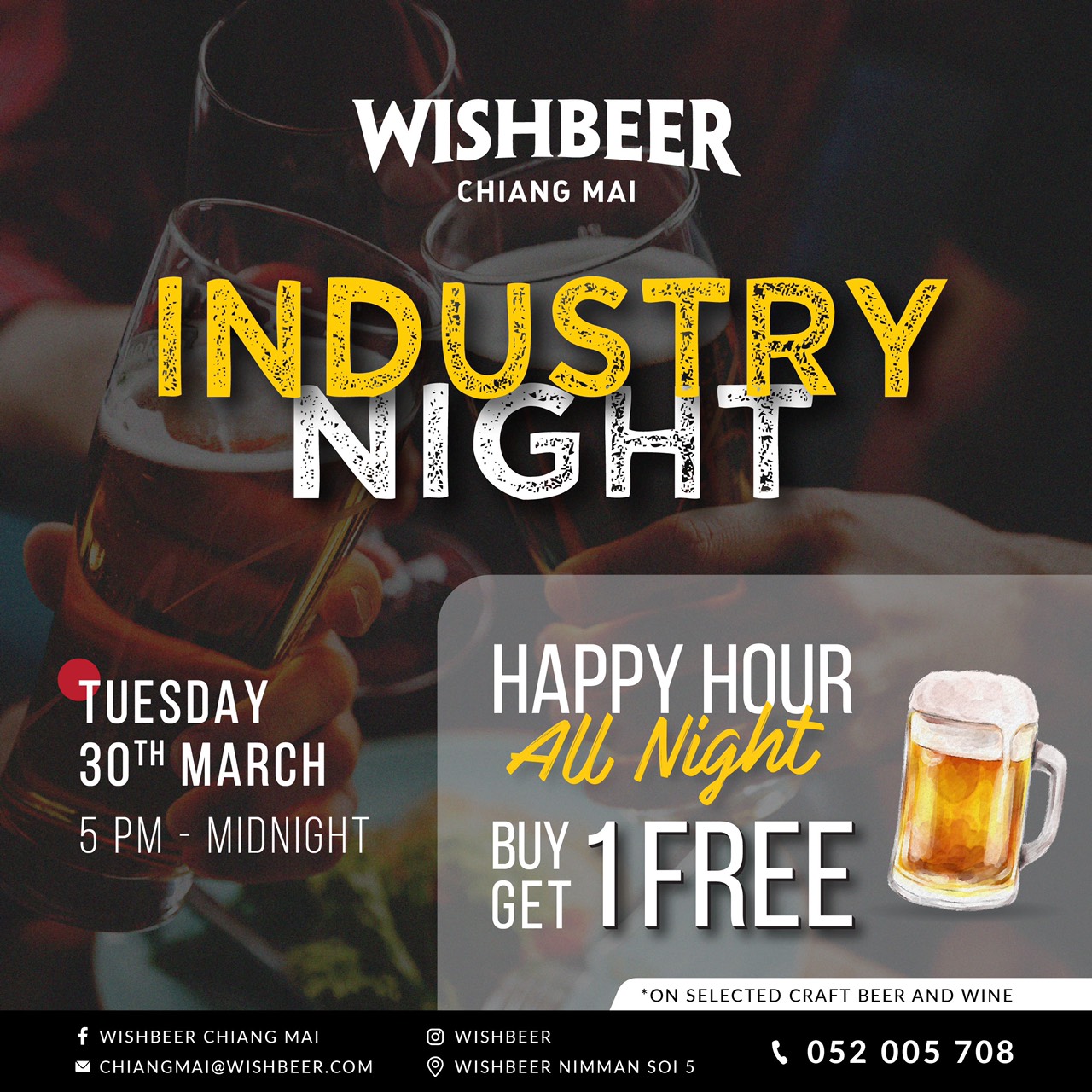 Event Details
Location:
Wishbeer Chiang Mai,
Nimman soi 5