Preserve – Maintain –  Continue – According to Royal wishe
September 23 - September 24
Inviting all sectors, from government to students and private to public, to attend "Preserve – Maintain –  Continue – According to Royal wishes".
Chiang Mai Showcase 2019
23rd – 24th September 2019
8:30 am – 4:30 pm Chiang Mai International Convention and Exhibition Centre
Exhibition featuring Chiang Mai's innovative products and projects
Expert guest speakers on a variety of topics; 'Chiang Mai food innovation', 'Chiang Mai international health hub' and 'Chiang Mai's solutions to pollution'.
OTOP food valley, modern trading market, cultural performances and music.
Visit the Ministry of Foreign Affair's booth to apply for a passport.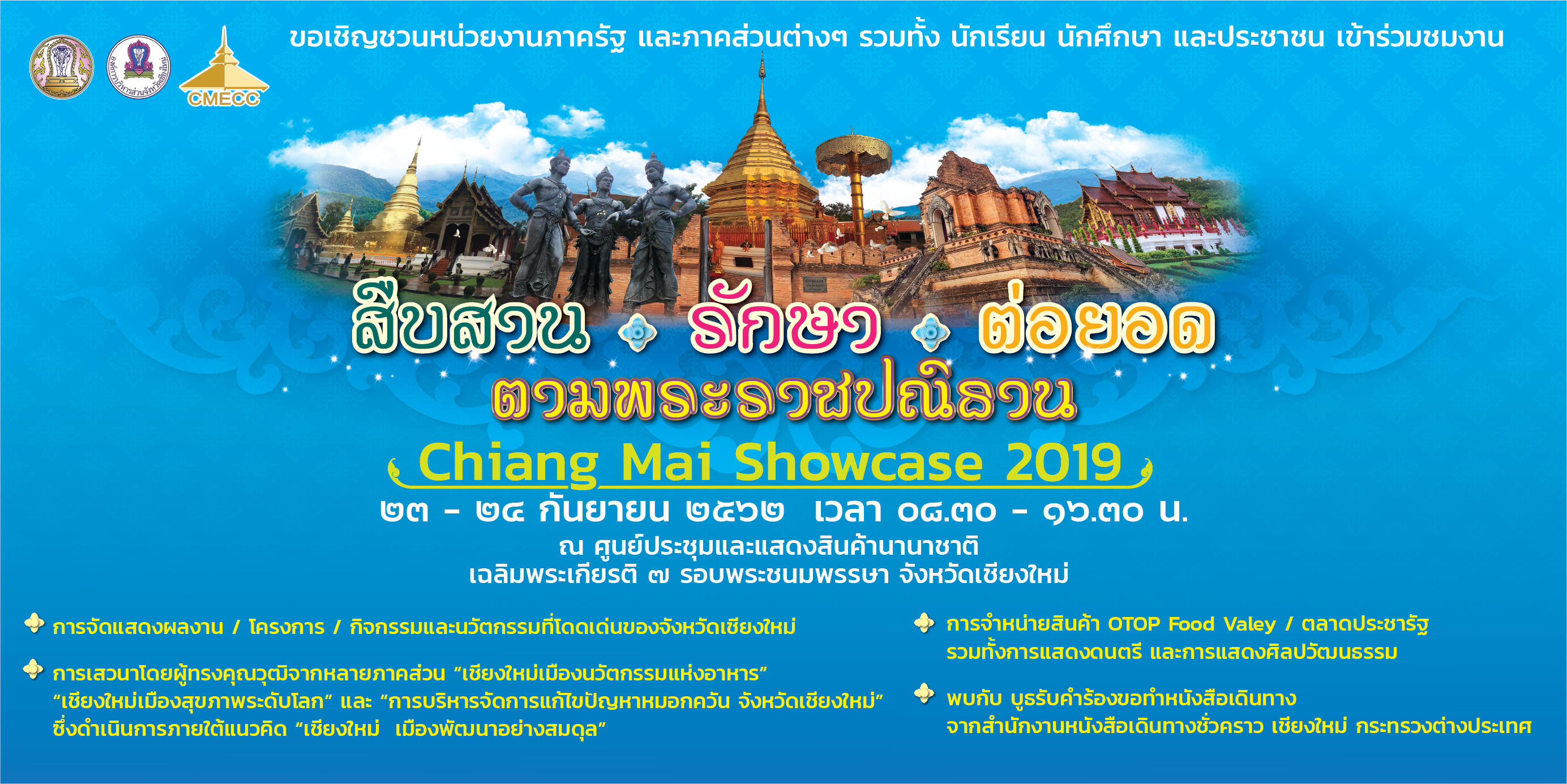 Event Details
Location:
Chiang Mai International Convention and Exhibition Centre