Siam Modular present Plexus II – A mini-festival of live and modular-based electronic music
October 15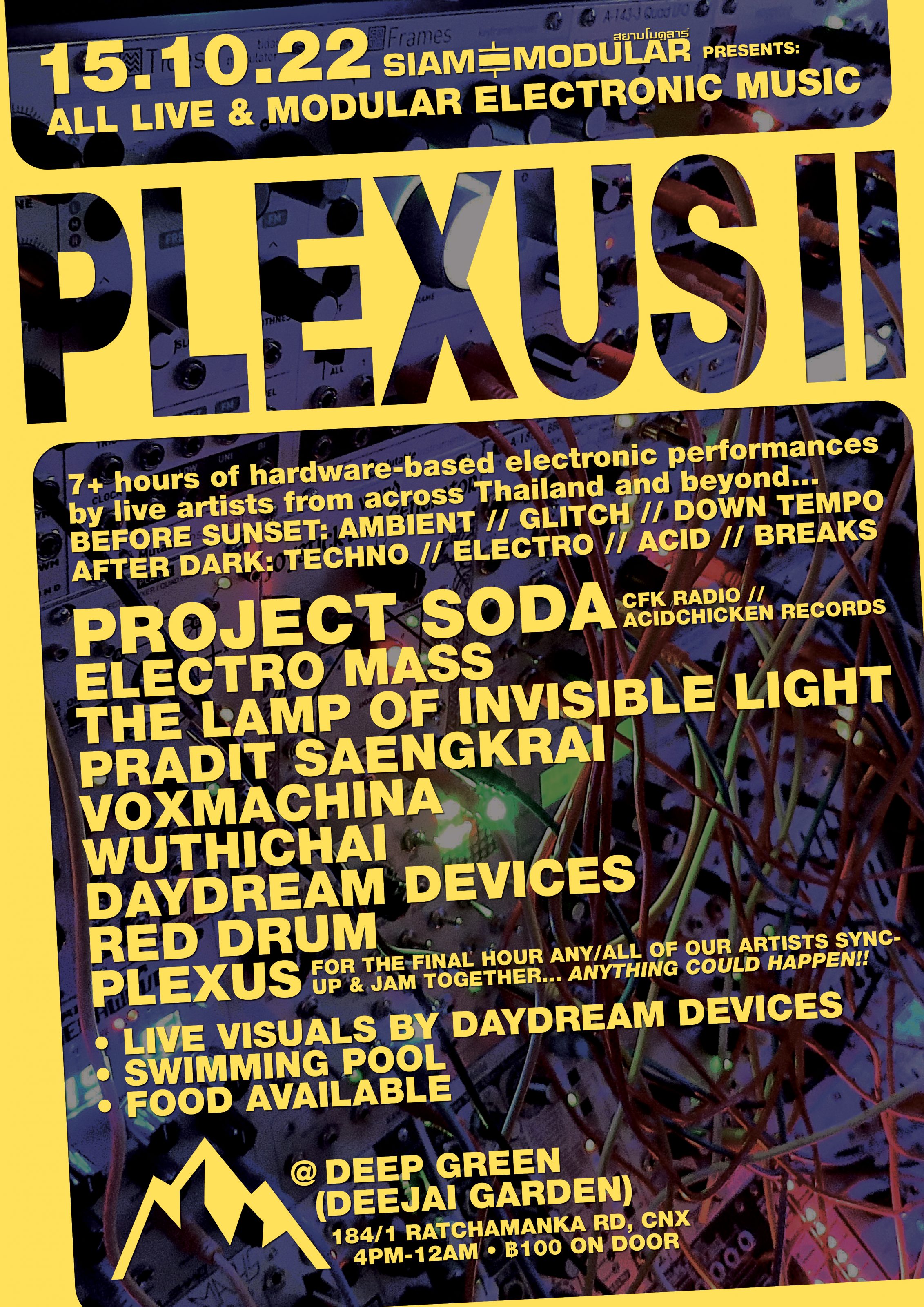 Siam Modular present Plexus II – A mini-festival of live and modular-based electronic music.
It's been two years and a pandemic since the last PLEXUS party but finally the network is coming together again and it's bigger and better this time around… Eight fully hardware-based (mostly modular) performers from across Thailand and beyond bring you live electronic music; everything from ambient to experimental, and building up to a high-octane, machine-driven techno and acid-house knees-up. Add to this; modular video projections, a swimming pool and the beautiful, chilled, 420-friendly surroundings of Chiang Mai's Deejai Garden venue. If you are in Chiang Mai and into electronic music or even just enjoy a good party and a dance, this event is not to be missed!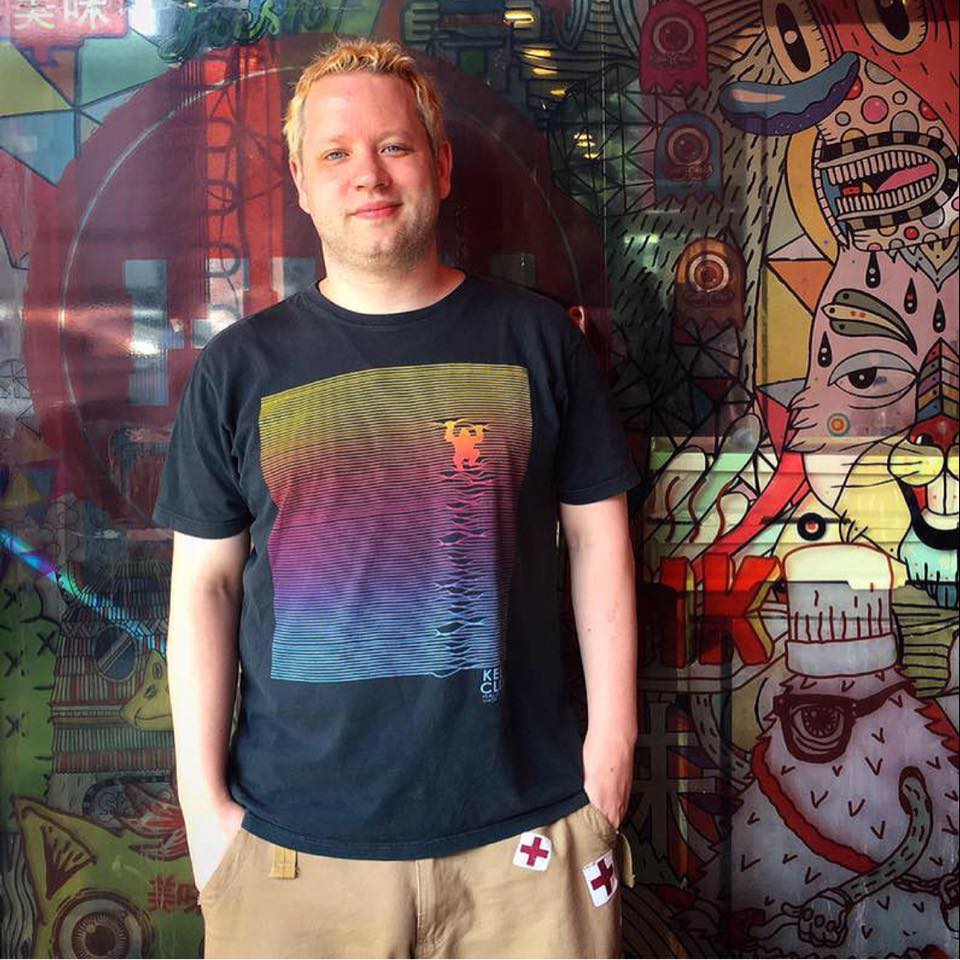 Highlights
• Flying in from Hong Kong that very day, our headlining act Project Soda will be gracing the speakers with a mash-up set of acid house, IDM (intelligent dance music) and even some jungle. Real name, Arne Venema is known for playing hardware-only live sets in underground clubs and via broadcasts worldwide from Hong Kong to London to New York. His releases can mainly be found on Acidchicken Records and he also is part of the CFK collective which is the driving force behind CFK Radio. This will be Venemas first live set in Thailand!
• The final hour of the event will feature the 'Plexus Jam' where any of the evenings artists are invited to sync-up their gear and play together in a completely improvised, open format electronic jam. This will be a spontaneous performance, peppered with interesting and serendipitous moments (we hope) or it could result in an horrific IDM car crash – either way you need to be there, for something truly unique that promises to be at the very least, a spectacle. Absolutely anything could happen!
Date: Saturday October 15th 2022.
Venue: Deep Green @ Deejai Garden, 184/1 Ratchamanka Road, Chiang Mai
Time: 4pm – 12am.
Price: 100 THB on door
Line up: Project Soda, Daydream Devices, Voxmachina, Electro Mass, Red Drum, Wuthichai, Pradit Saengkrai, The Lamp of Invisible Light. (See appendicies for more information)
Extras: Live visual projections by Daydream Devices, Swimming pool.
Event Details
Location:
Deep Green @ Deejai Garden, 184/1 Ratchamanka Road, Chiang Mai