Friday jazz
March 19
Are you ready for "Friday Jazz" in the garden restaurant?
Join for every Friday evening at Goodsouls Kitchen, Chang Moi Branch from 7pm – 9pm.
Drop by and enjoy a dinner, a signature cocktails or a bottle of premium craft beer. Chill and relax to soft jazz music performed by a local band in a beautiful garden restaurant.
Featured Plant-Based Cocktails:
Classic Margarita – Tequila Silver, Cointreau, Lime, and salt
Whiskey Sour – Scotch Whiskey, Lime, Simple Syrup, Angostura, Aquafaba
Ruby Diamond- Cherry- infused Dark Rum, Luke, Pineapple, Vanilla, Dried Beetroot Powder
Goodsouls Kitchen – Chang Moi Branch >> https://bit.ly/2QPZQgf
Restaurant Hours : 11:00 – 23:00
Cocktails/ Craft Beers/ Wines : 17:00 – 23:00
Live music events – 4x per week!
🎷 THURSDAY SOUND GARDEN: 19:30-21:30
🎷 FRIDAY JAZZ: 19:00-21:00
🎷 SATURDAY LIVE: 19:30-21:30
🎷 SUNDAY BLUES: 19:30-21:30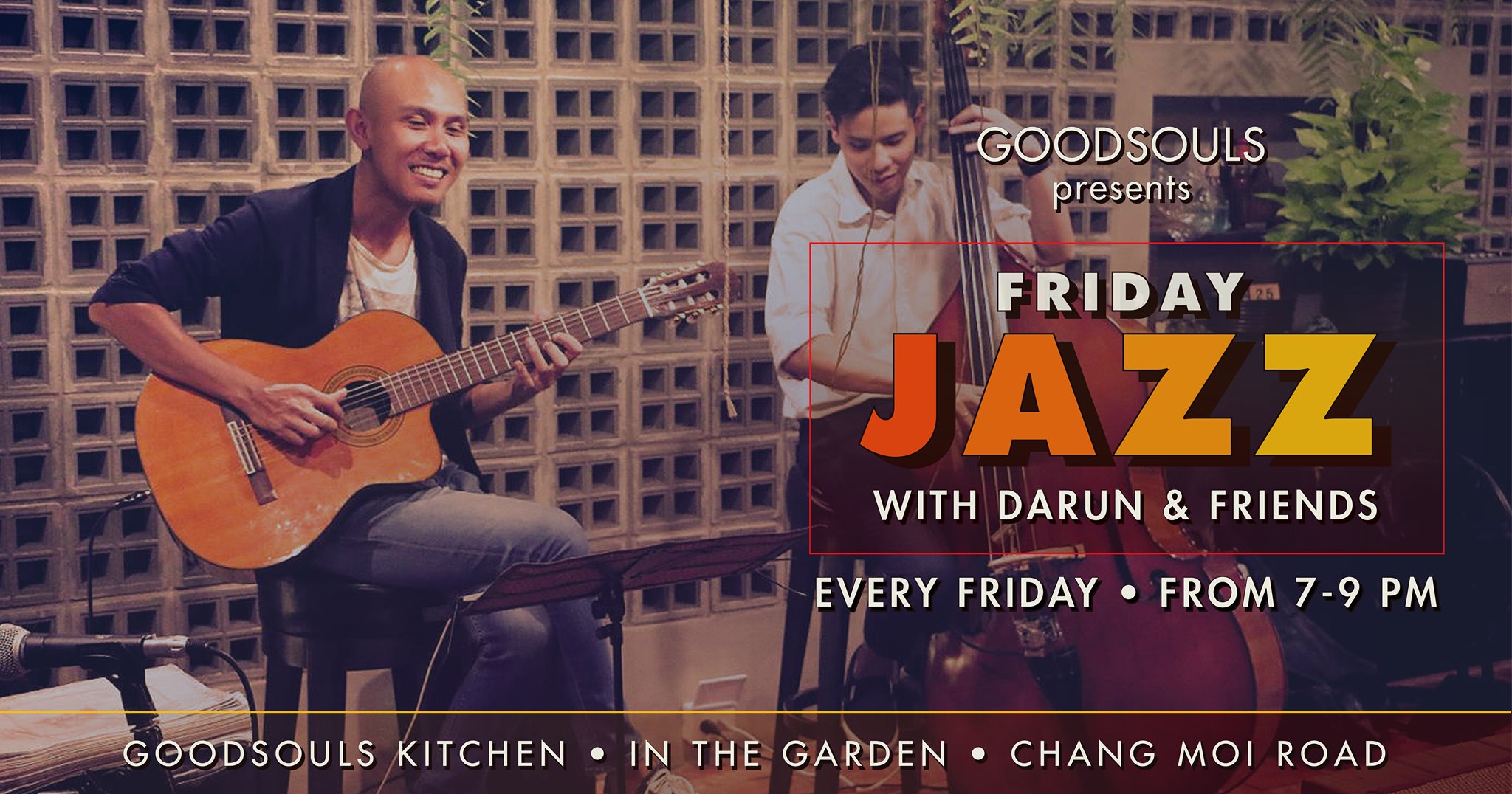 Event Details
Location:
Goodsouls Kitchen