Sunday Funday – Pizza workshop
July 14
Another day of fun featuring yoga, cooking and a whole lot of art!
The day will start with pizza dough rolling, pressing and covering with toppings to make tasty take home pizzas.
We'll also make hand soaps with herbs in flower molds.
After that in yoga class we will travel back to prehistoric times to learn about T-Rex. The afternoon will close with some crafty fossil making exploring textured print making.
10-11 am : Pizza Cooking
11-11:30 am : Snack/ Play Break
11:30 am -12:30 pm: Herbal Handsoap
12:30-1:30 pm: Lunch Break
1:30 -2:30 pm : T-Rex Yoga
2:30-3:00 pm: Snack
3-4 pm: Fossil Crafting
The workshop is available as a half day (500 THB) / full day (1000 THB) of weekend camp.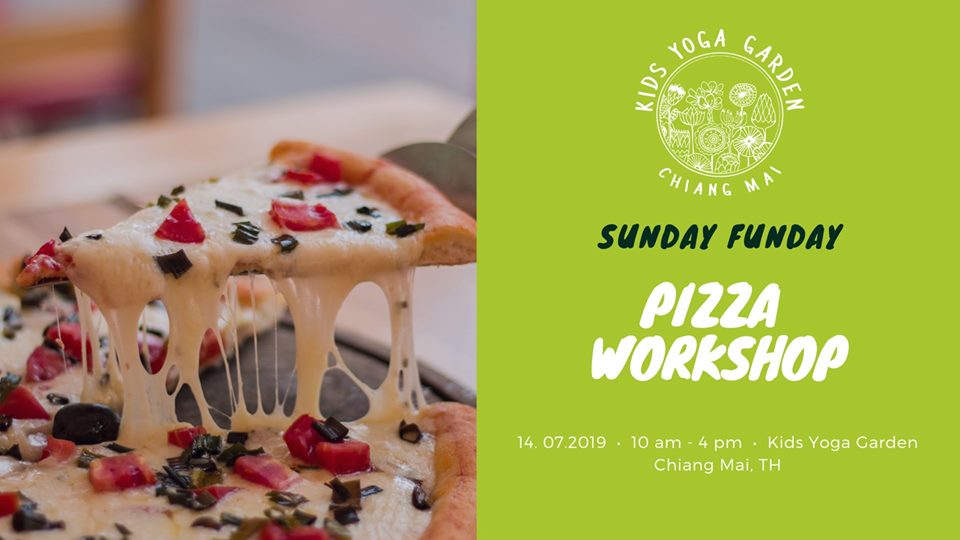 Event Details
Location:
Kids Yoga Garden