Promenada Robot Kids Camp
June 15 - June 16
IT skills enhancement activities to writing code forcing robots to perform missions with the Microbit program for children.
Free of charge !!
Limited 15 teams only.
More information on  Facebook Promenada ChiangMai
Scan QR code on poster to registeration.
Registration details
1. For children age Over 8 years old
2. Limited 15 groups in 1 group consisting of 2 children, 1 adult (parents or advisors)
3. Prepare your own notebooks for both Mac and Window.
4. Training to write code on the 15th and 16th morning in the afternoon will be a robot competition.
5. All participants will obtain a certificate.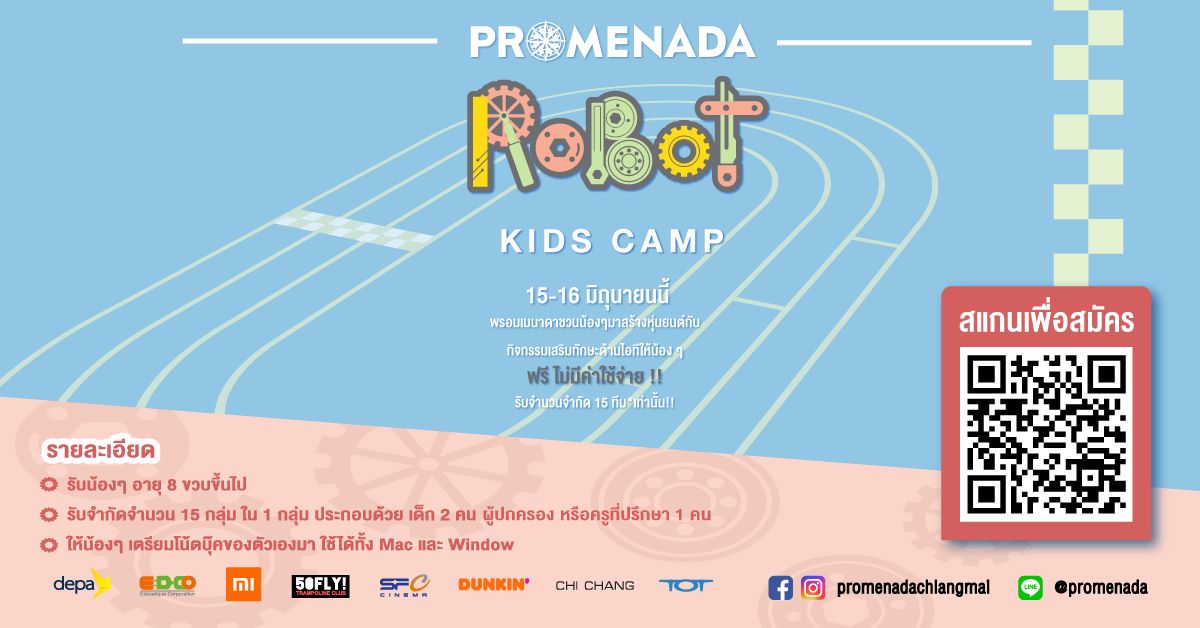 Event Details
Timing:
10.00 am - 5.00 pm
Location:
Promenada Chiang Mai