Pasta Workshop at The Food Trust CNX
January 28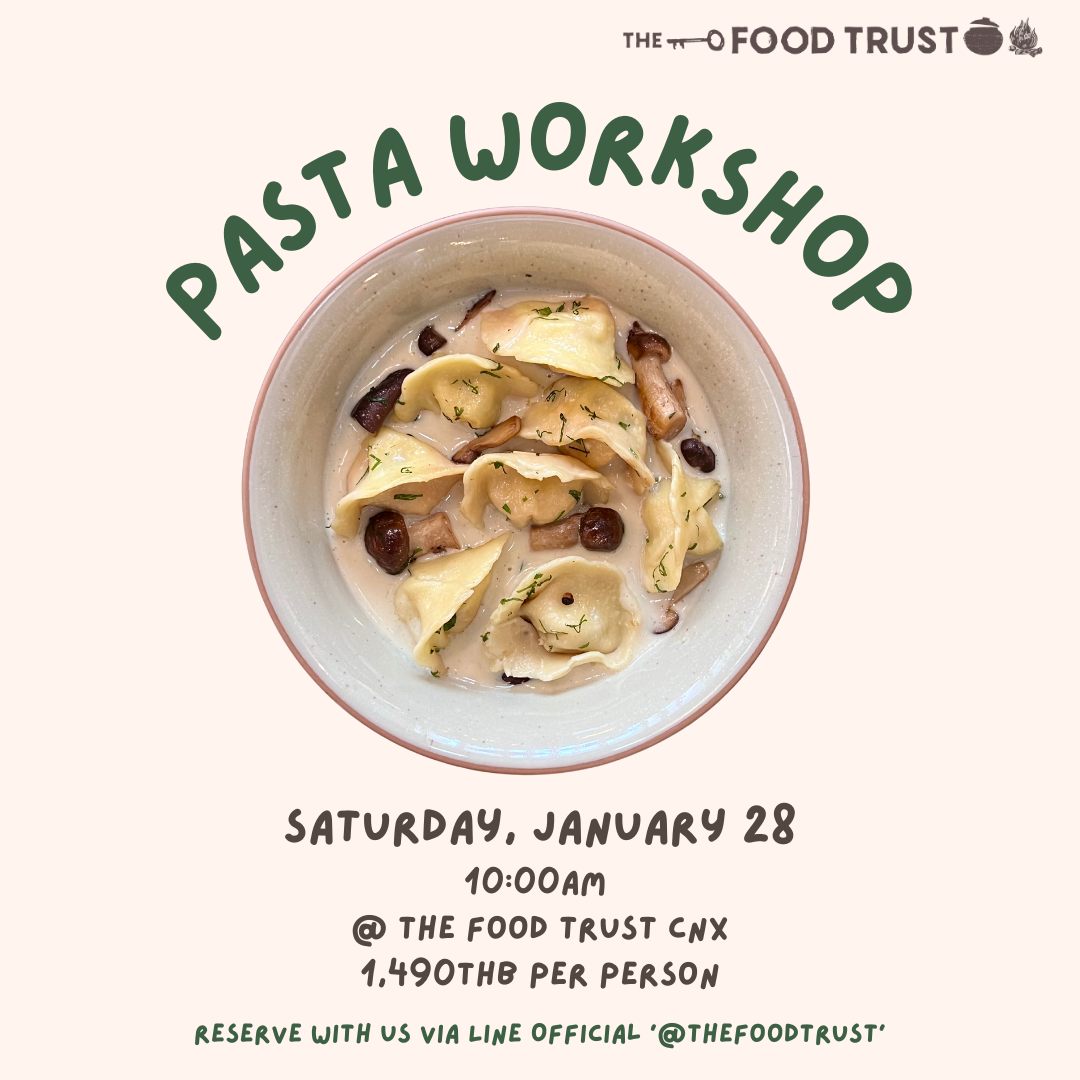 Learn how to make various pasta dishes from scratch, from handmade Tagliolini and stuffed pastas to different sauces you can do at home! Discover different types of pasta and how to best enjoy them as our chefs guide you in kneading and rolling out pasta dough, making delicious seasonal fillings and sauces, cutting or hand rolling pasta, and tips in cooking the perfect al dente pasta. Cook pasta like a true Italian!
Saturday 28th January
10.00 at The Food Trust CNX
1,490 per person
Reserve via our Line Official '@ thefoodtrust' Seats are very limited!
มาเรียนรู้วิธีการทำพาสต้าตั้งแต่ขั้นตอนแรก ทั้งแบบTaglioliniและพาสต้าแบบมีไส้ ทำความรู้จักกับพาสต้าประเภทต่างๆ สนุกกับการนวดและรีดแป้ง เทคนิคการตัดและม้วนพาสต้าด้วยมือ การทำไส้และซอสโดยใช้วัตถุดิบตามฤดูการในแบบอิตาเลียนแท้ๆที่คุณสามารถทำเองง่ายๆ ได้ที่บ้าน!
วันเสาร์ที่ 28 ม.ค
10.00 น. @ The Food Trust CNX
1,490 บาท ต่อท่าน
สำรองที่นั่งผ่าน Line Official '@thefoodtrust' ที่นั่งมีจำนวนจำกัด!
Event Details
Location:
The Food Trust CNX