Open House Day at Chiang Mai Kiddee Daycare & Kindergarten
March 12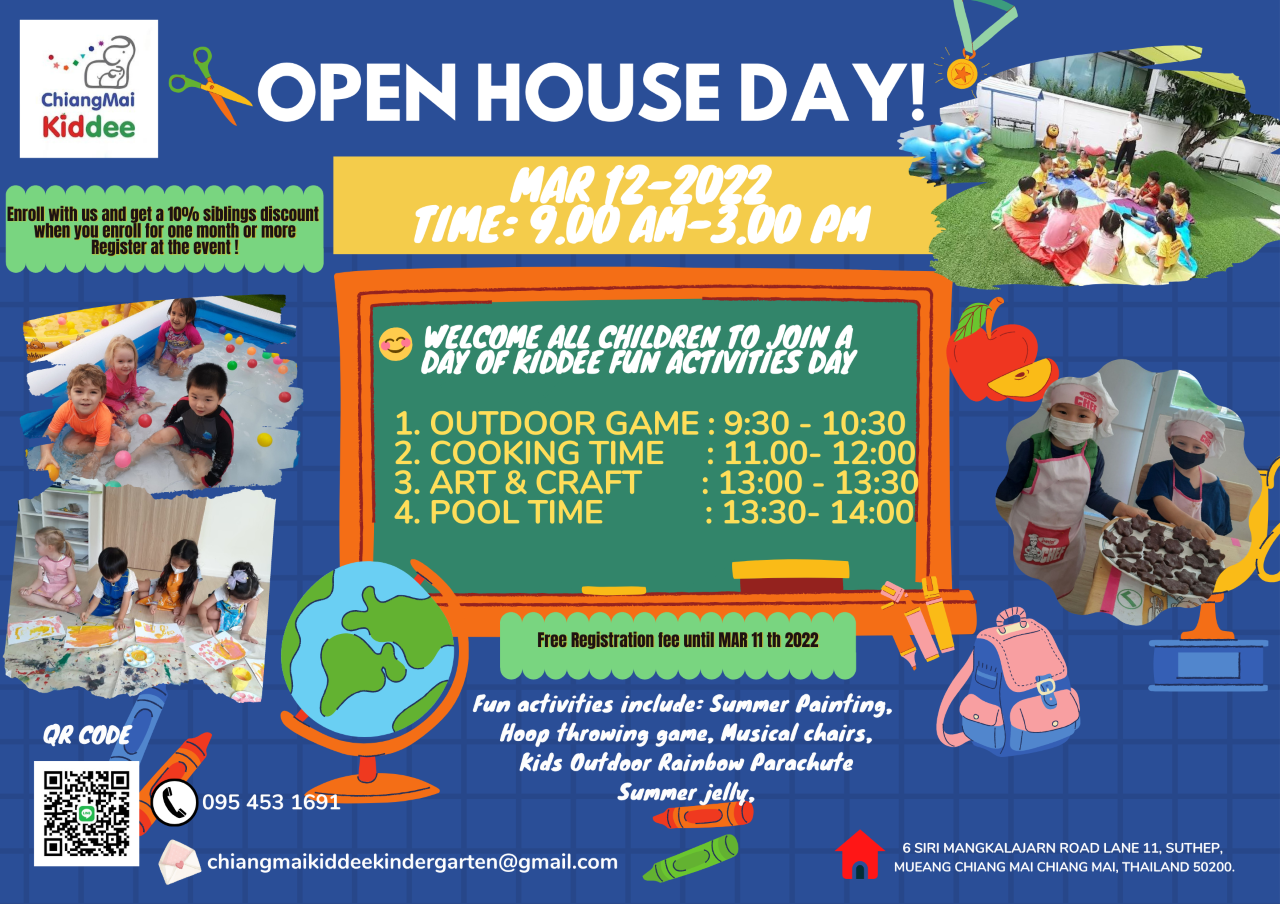 WOW !!!!!!!
Come back again for activities "OPEN HOUSE 2022" that will open the Kiddee fence for parents and new students; those who are
looking for a study place have the opportunity to come in contact and visit with teaching activities. Kiddee Daycare atmosphere
and various facilities in learning, including many activities that are waiting to welcome parents and students. The event is only
available for one day from 9:00 a.m. to 3:00 p.m. you can't miss this great opportunity.
Come and be a part of us and see you soon on Saturday, Mar 12, 2022. 
Free Registration fee until MAR 11 th 2022
Event Details
Location:
Chiang Mai Kiddee Daycare & Kindergarten