Free Demo Class! Zumbini® with Miss Christine
August 20
Free Demo Class! August 20th Only
Zumbini® with Miss Christine!
Moms/Dads can drop off their child ages 2-6* to our safe environment just next door to the Zumba® class! Your child will be actively learning through the Zumbini® early childhood education curriculum utilizing music, movement and play; focusing on gross and fine motor skills, sensory, cognitive and social development.
This class is ONLY for children with a parent attending the Tuesday Zumba® Class.
*For ages 2-6, you may drop your child off to the Zumbini® program without a caregiver. If you have a child ages 0-2, please bring a caregiver to accompany your child (spouse, teenager, maebaan, or another adult).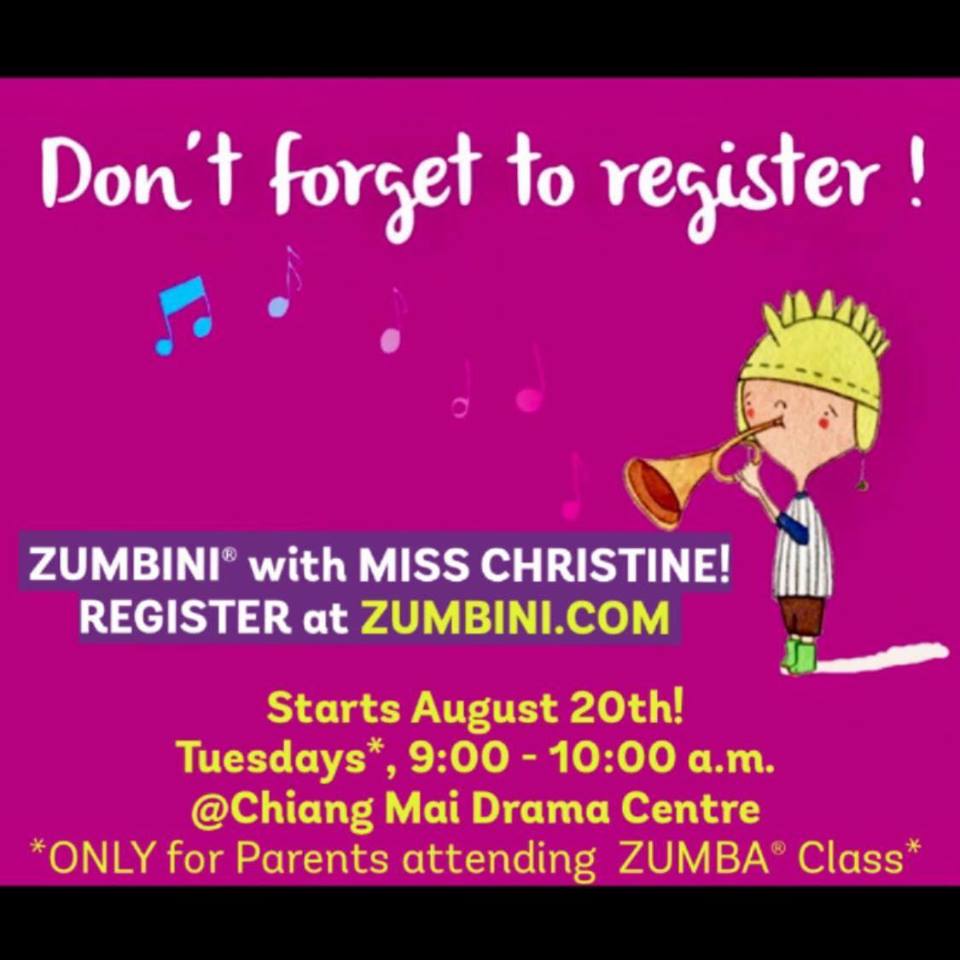 Event Details
Location:
Chiang Mai Drama Centre