Coding Camp for Kids
November 6 - January 8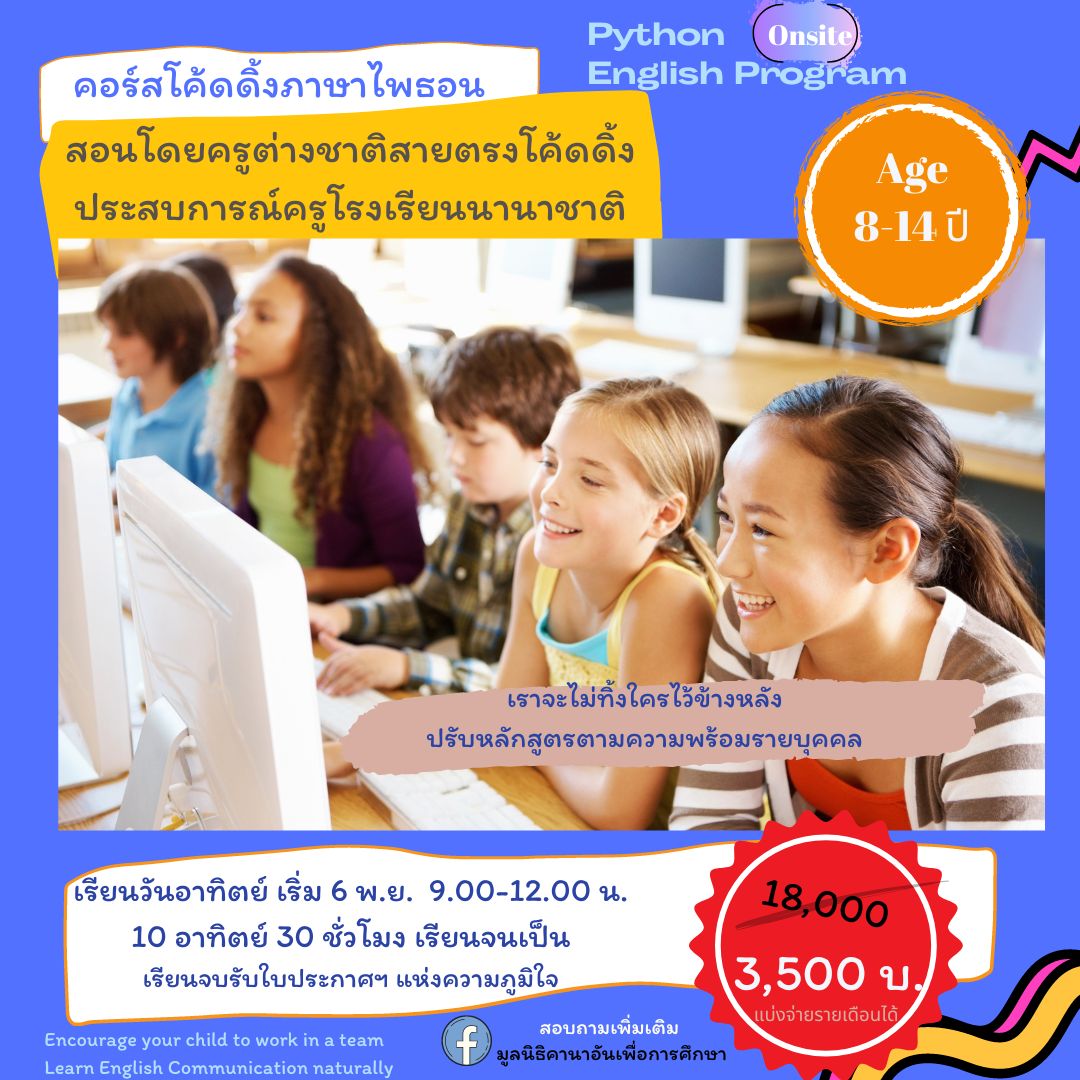 Learn fundamental coding skills by developing a number of fun game apps.
Kids from about aged 8-14
We start from scratch:
– learning to think sequentially and logically;
– then instructing the computer to draw shapes using programming statements and repeating loops;
– then to respond to user instructions
– until ultimately respond to external events like key or mouse clicks.
At the end of the course, you will have all the necessary skills to develop a variety of simple apps.
Weekly on Sunday mornings for 10 weeks.
Suggested donation ฿3,500.
Snacks and free-flowing coffee/tea included.
The course is flexible and will be adapted according to the participants level or knowledge and interests
Event Details
Timing:
9:00 – 12:00 hrs.