Chiang Mai education fair
February 27
International school fair coming up
Chiang Mai's first local International School and Bilingual Education Fair will be held on 27th February at the Siripanna Resort and Spa, from 9am to 5pm. 
This is the first event of it's kind in Chiang Mai, and should be of interest to both local and foreign expat families. With such a variety of different educational options currently available, it can be difficult to find the best school and programme. A wide variety of different types of schools and programmes will be partaking, including both new and well-established international schools, private and public schools that offer bilingual programmes, and even language centres. Visitors will meet and chat with admissions staff, receive brochures, watch school presentations and even see student performances. It'll be a good place to compare and contrast tuition costs, programme options, curriculum, etc. Families can even begin the application process with schools right there at the fair.
Covid protection protocols will be in effect. All school representatives and visitors will be required to wear facial coverings, practice social distancing, and have a temperature check at registration. Entrance is free to all visitors, and all are encouraged and welcomed to attend.
For more information: https://edfairsasia.com/chiang-mai-education-fair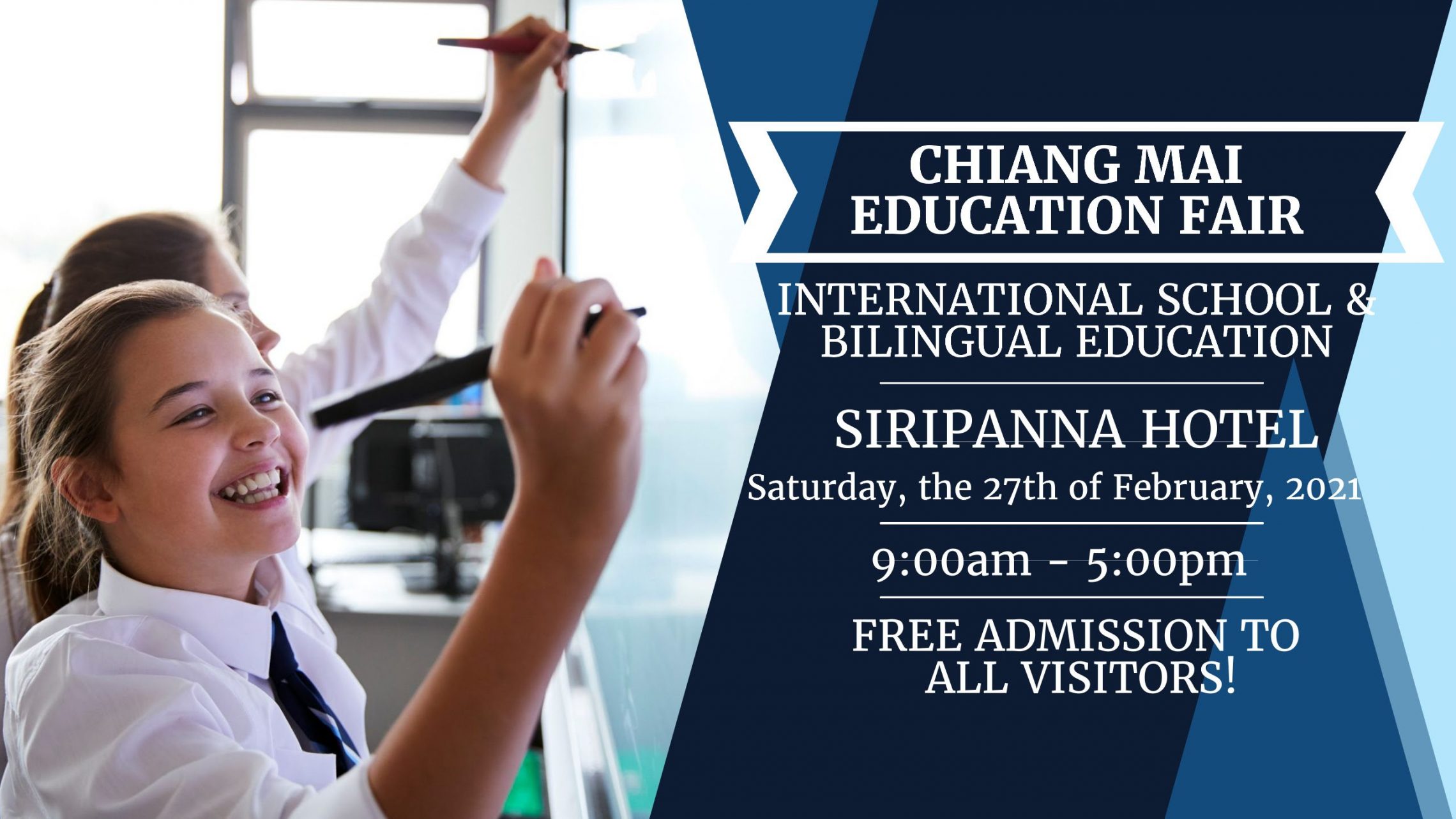 Event Details
Location:
Shangri-la Hotel