Valentine's Dinner at Kantary Hills Hotel
February 14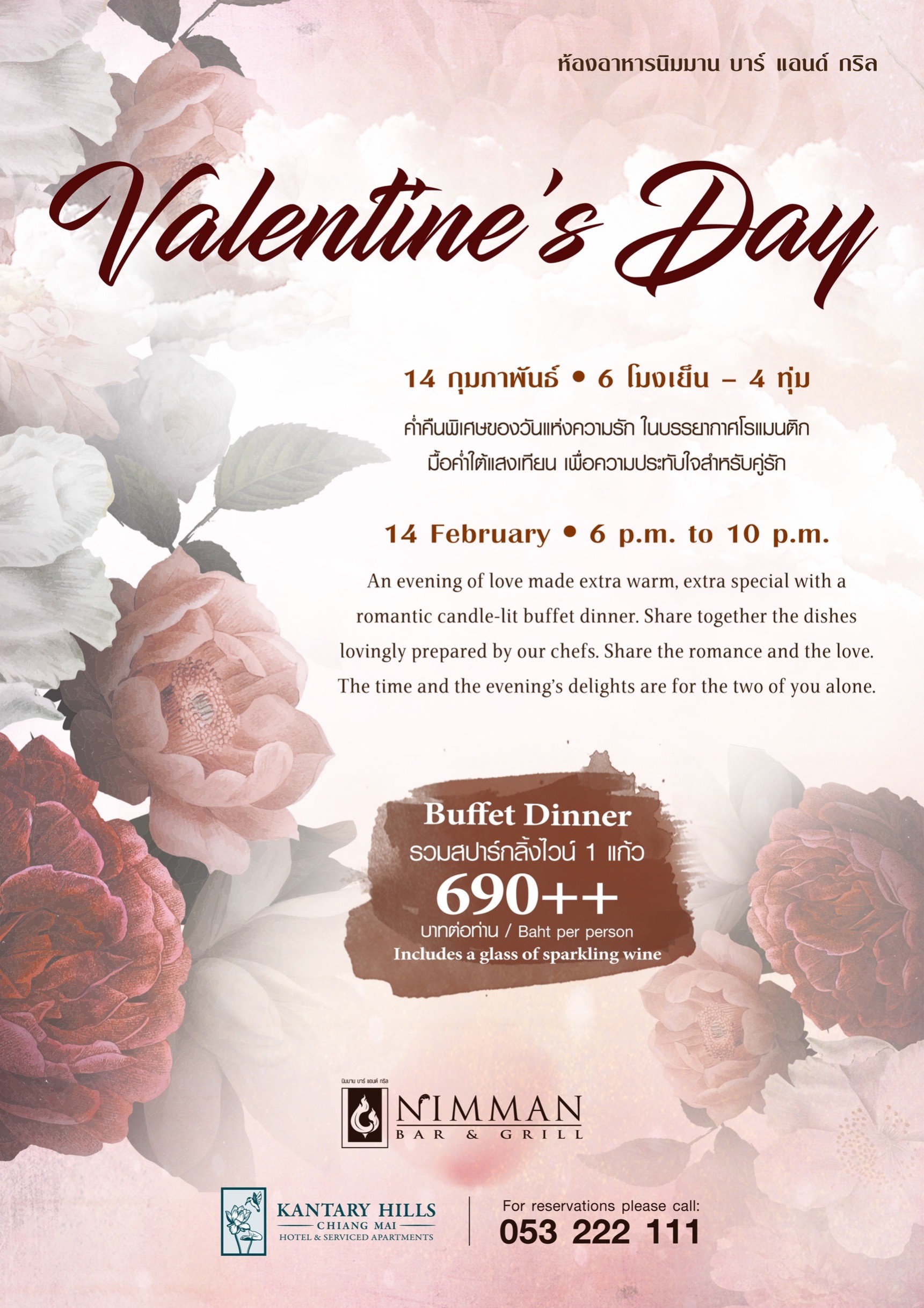 February 14 Valentines dinner at Kantary Hills Hotel
Evening of love made extra warm, extra special with a romantic candle lit buffet dinner. Share together the dishes lovingly prepared by our chefs. Share the romance and the love. The time and the evening's delights are for two of you alone. Special price only 690++ per person and get one glass of sparkling wine.
For Reservation call : 053-222-111
Valentines ปีนี้ต้องที่ Kantary Hills Hotel
ห้องอาหาร Nimman bar & grill โรงแรมแคนทารีฮิลส์ เชิญทุกท่านร่วมฉลองเทศกาล วันแห่งความรัก ด้วยเมนูบุฟเฟต์อาหารหลากหลาย พร้อมรับ สปาร์กลิ้งไวน์ ให้ทุกคู่รัก ในราคาสุดพิเศษเพียงท่านละ 690++ บาท บุฟเฟต์อาหารค่ำเปิดให้บริการเวลา 18:09-22:00 น.
สำรองที่นั่ง โทร 053-222-111
Event Details
Location:
Kantary Hills Hotel