The Family Christmas Market at Weave Artisan Society
December 18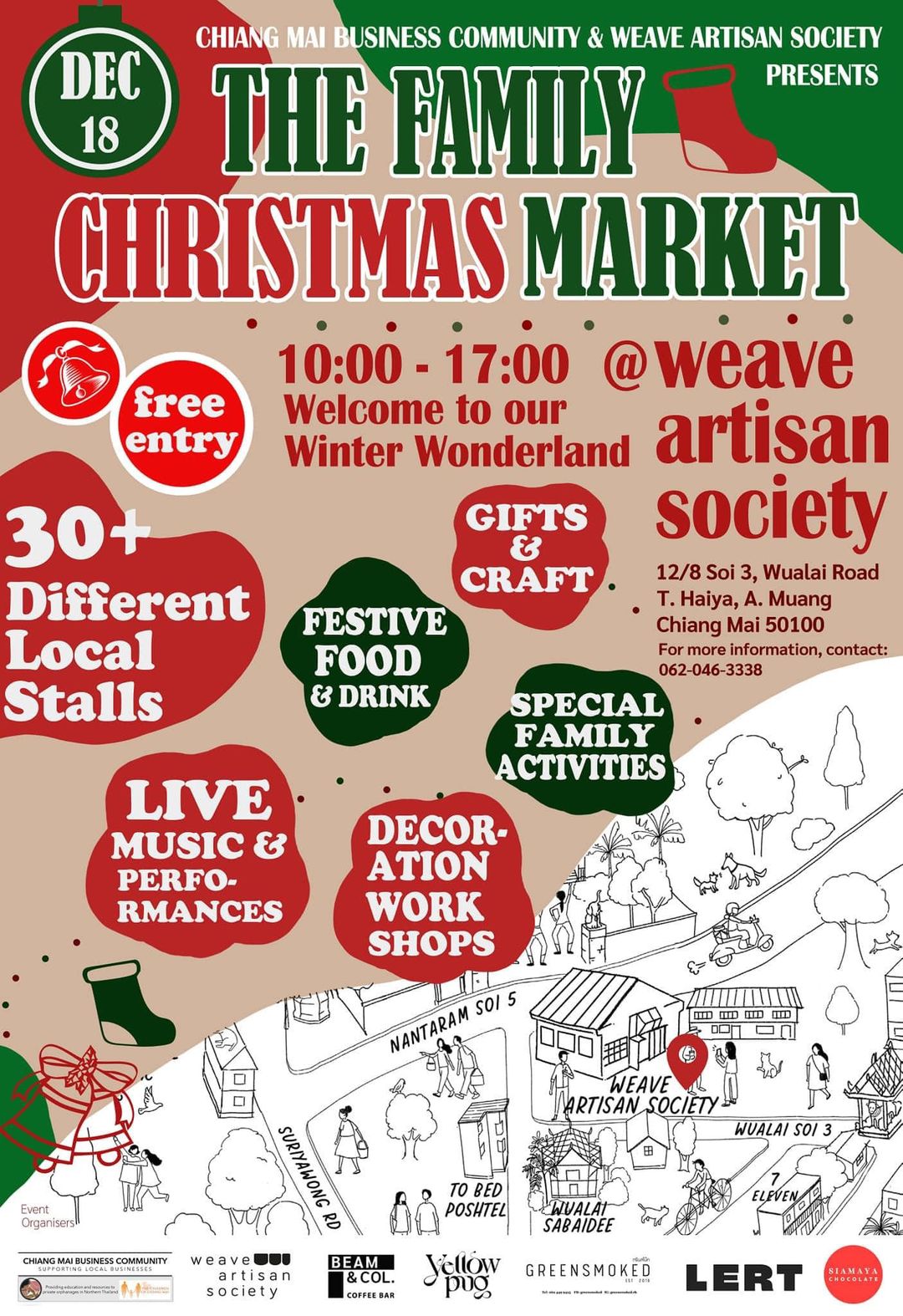 The Family Christmas Market
Sunday, 18 Dec 2022, 10am to 5pm
by the Chiang Mai Business Community and Weave Artisan Society
Free Entry to the public.
Enjoy the festive season with Santa in the Chocolate Factory! Get your photos with Santa and enjoy chocolates.
There will also be games and activities for kids, gift-shopping and loads of festive food, gingerbread, roast your marshmallows, mulled wine….even beer, sausages and pretzels for Dads!
Event Details
Location:
Weave Artisan Society