"THE DISPENSARY Thapae" is now open, do not miss special promotion on 14th May
May 14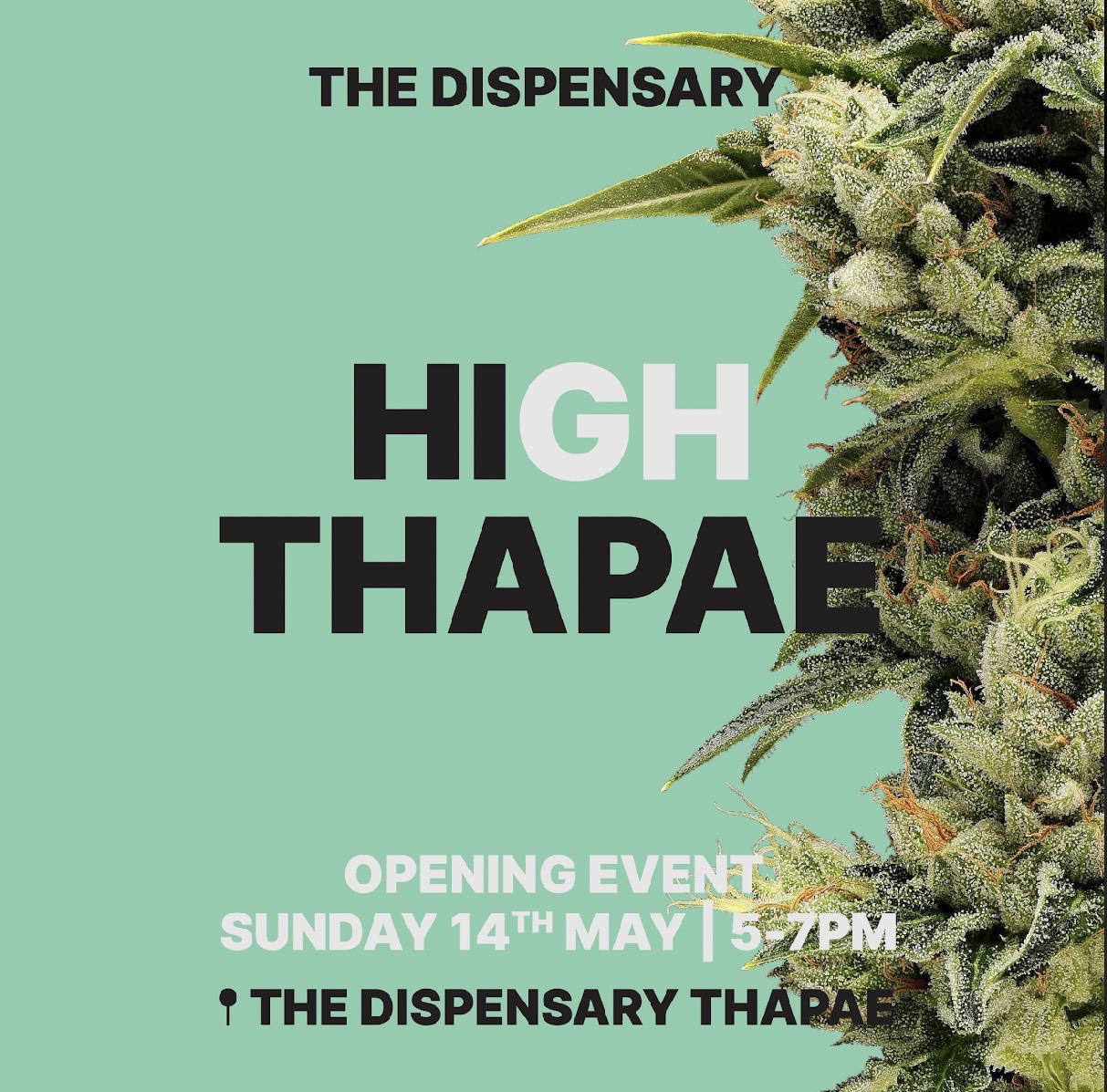 Our newest branch: "THE DISPENSARY Thapae" is now open near the historical landmark of Thapae Gate, making this our second branch in Chiang Mai.
Thapae is the ideal meeting point before venturing into the bustling nightlife filled with sights and activities. Stop by our dispensary to pick up the perfect flower to accompany your evening.
MAY Promotion leave us a shoutout and get 10% discount on any 2 strains. Also, on 14th of May we are doing give aways from 5-7PM.
THE DISPENSARY is a premium cannabis marketplace offering some of the highest quality flowers on the market. Commitment to product quality and consistency is what sets us apart. Our cannabis flowers are all grown from indoor cultivation facilities here in Thailand. Our stores provide a modern retail experience matched with passionate service.
Find out more at: https://linktr.ee/thedispensary.cnx
Event Details
Location:
THE DISPENSARY Thapae