The accidental doughnuts at 137 Pillars House
June 24
Sensational New Bomboloni Italian Doughnuts from 137 Pillars in Bangkok and Chiang Mai
Bangkok Trading Post Bistro & Bar (aka BTP) at 137 Pillars Bangkok is popular for tasty plates of pasta, healthy salads, moreish pizza and fabulous afternoon teas. Their latest sweet treat; Bomboloni, is an irresistible bite-size fluffy Italian doughnut with a range of delicious fillings, like a little flavour bomb, that will leave you wanting more, more, more.
They were created by accident by talented pastry chef, Suthon Phoungsatit (Chef Keng) who loves conjuring up new recipes. About to discard the leftover dough after making Italian and sourdough bread, he had a lightbulb moment – rolled them into balls and fried them in hot oil to make doughnuts. The rest is history – the 137 Pillars Bomboloni was born and has quickly become a best seller.
"I had been developing the recipe for a few months before deciding on the Bomboloni-style. It's super important to totally nail a recipe for such a popular item before sharing. The dough is made from a blend of ingredients including Italian flour, cake flour, fresh yeast and premium French butter. Once mixed, it is rested for more than 36 hours before being deep-fried. What makes all the difference is the mixture and ratio between Italian and cake flours and the leavening process. It takes one-and-a-half days to make the Bomboloni dough which needs to rise for at least three hours, depending on the room temperature. This makes them super fluffy and light. Unlike the classic doughnut, there is no glaze added. Instead, they are filled with a range of delicious fillings and rolled in icing sugar to create the final touch. Our Bombolonis are freshly baked in-house daily, to ensure maximum freshness" Chef Keng explained.
The signature filling is Yuzu Delight which is deliciously fragrant, with a refreshing citrus flavour. The Nutella Ganache is an indulgent treat with an aroma of caramelised brown sugar. The Salted Caramel and Roasted Macadamia filling has a delightful crunchy texture. Other delicious fillings include Delicate Mocha, Strawberry Mania, Divine Matcha and Blueberry Cheese Cake.
For the ultimate Bomboloni experience, we recommend combining with our signature Espresso on the Rocks or a delicious Dirty Coffee (espresso on cold milk).
Available for dine-in, take out or delivery, BTP serves the bite-size Bomboloni with a choice of palate-pleasing fillings to share and compare.
For sweet lovers in Chiang Mai, the BTP Bombolonis are available at 137 Pillars House where guests can enjoy this sweet delight paired with a variety of signature teas or coffee at the Parlour in the charming teak homestead, Jack Bain's Bar or in the lush tropical gardens.
Bomboloni are sold by the box, in a set of 12 pieces to share with your family and friends and are priced at THB 300 or THB 25 per piece. Don't miss out on our special promotion where a purchase of 3 boxes will receive the fourth complimentary. Advance order of a minimum of one day is required.
Prices are subject to service charge and applicable government tax.
For more information or advance orders, please contact:
Bangkok
Tel: 02 079 7000 E-mail: [email protected]
Chiang Mai
Tel: 053 247 788 E-mail: [email protected]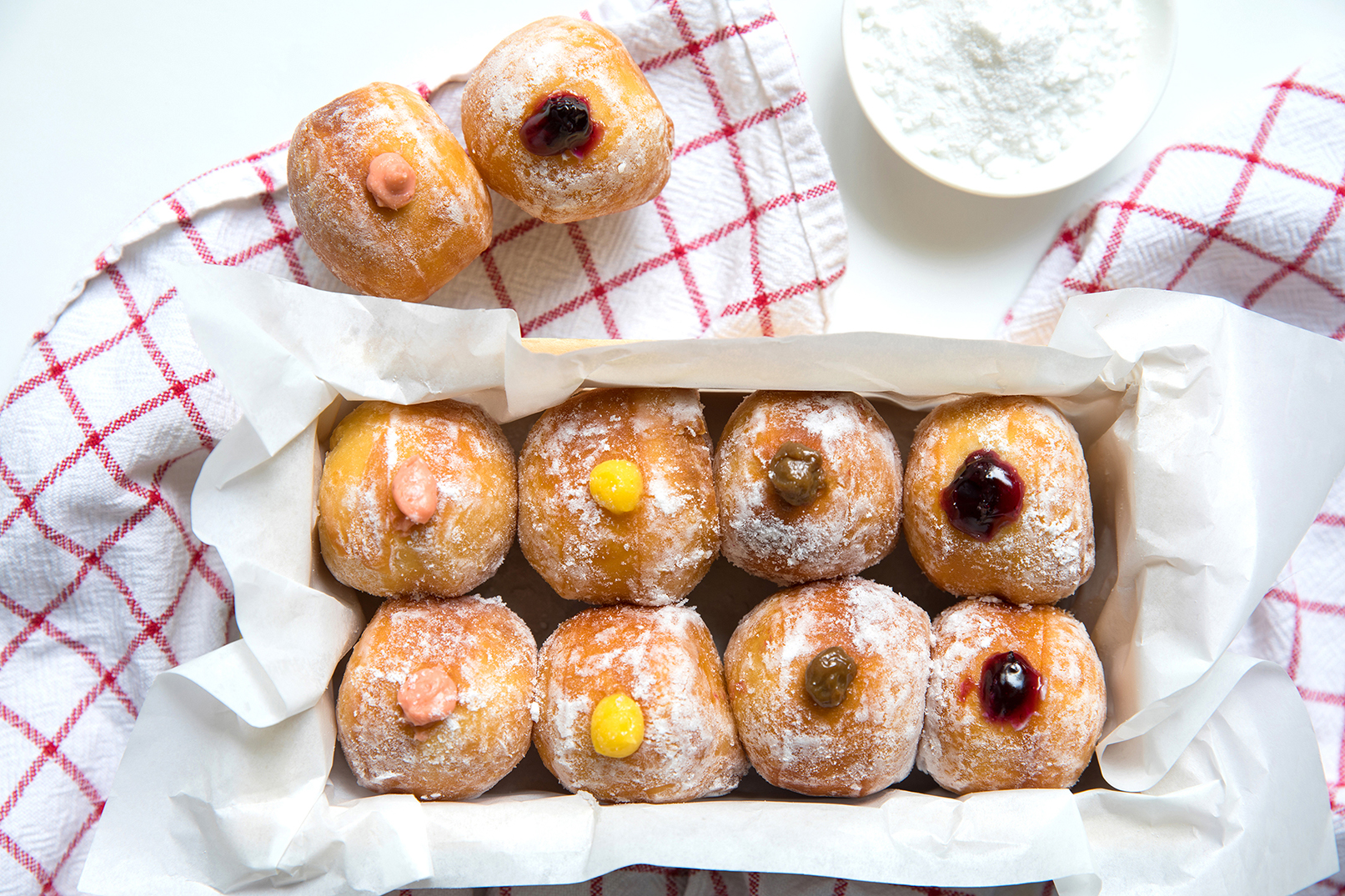 Event Details
Location:
137 Pillars House