SBK Moon Yard Party at The Yard CNX
February 23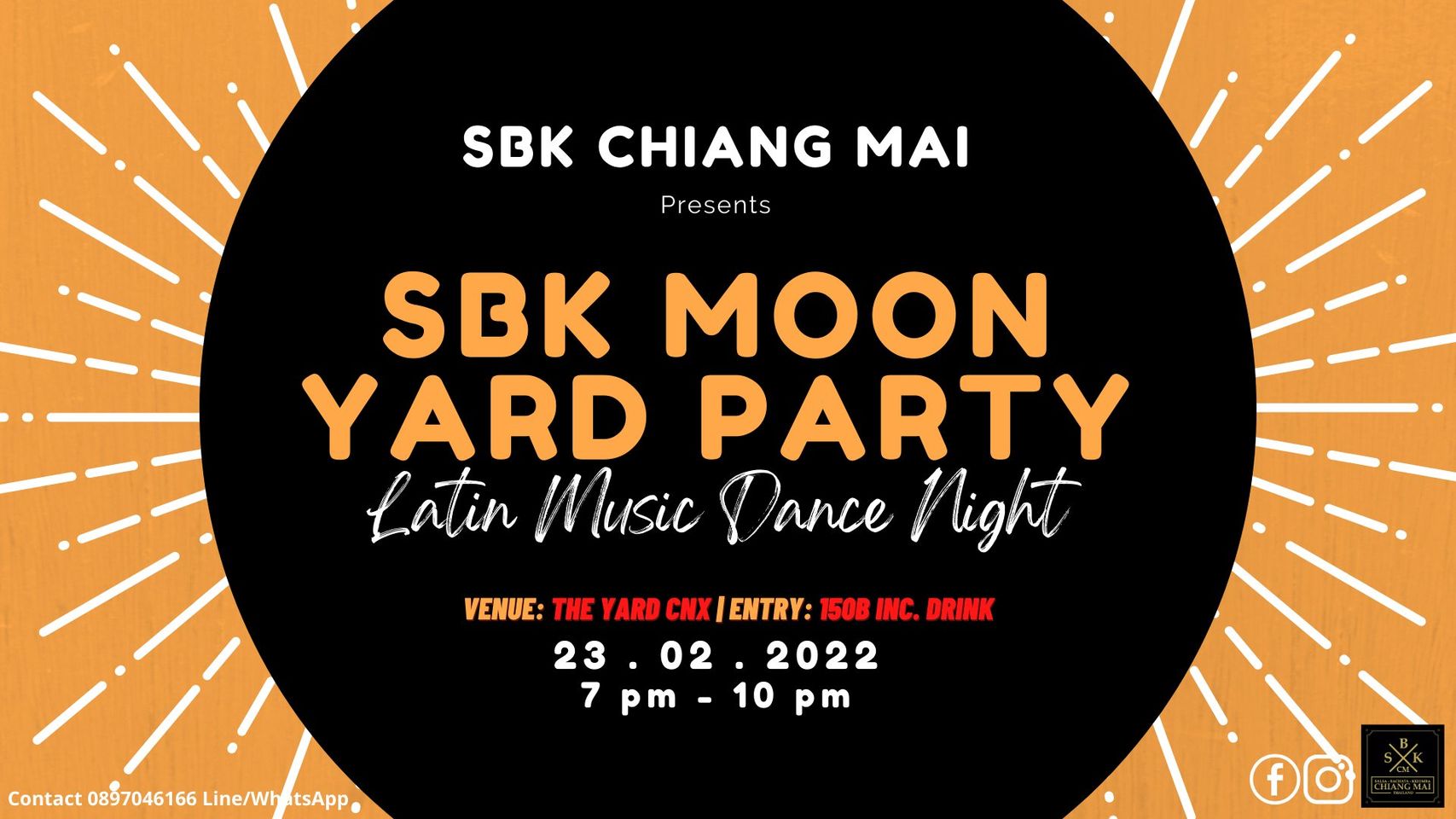 Welcome Back to the dance floor!
Have you missed our great Latin Music as well as The best selection of Kizomba Music?
We are back! How about dancing for 3 hours straight in a friendly atmosphere under the Moon of "The Yard CNX" monthly on Wednesdays from the 23rd on in the Santhitam Area. Enjoy your outdoor dance floor with great music. Food & beverages are available at the bar.
Dine-Drink-Dance!
SBK Moon Yard Party
Venue: The Yard CNX
Entry: 150 THB inc. drink
Party: 7 pm-10 pm
More info: Aey
Tel. 0897046166
Line/ WhatsApp/ Promptpay