Red Hot Chili Peppers Night at Cha Cha Bar Chiang Mai
March 19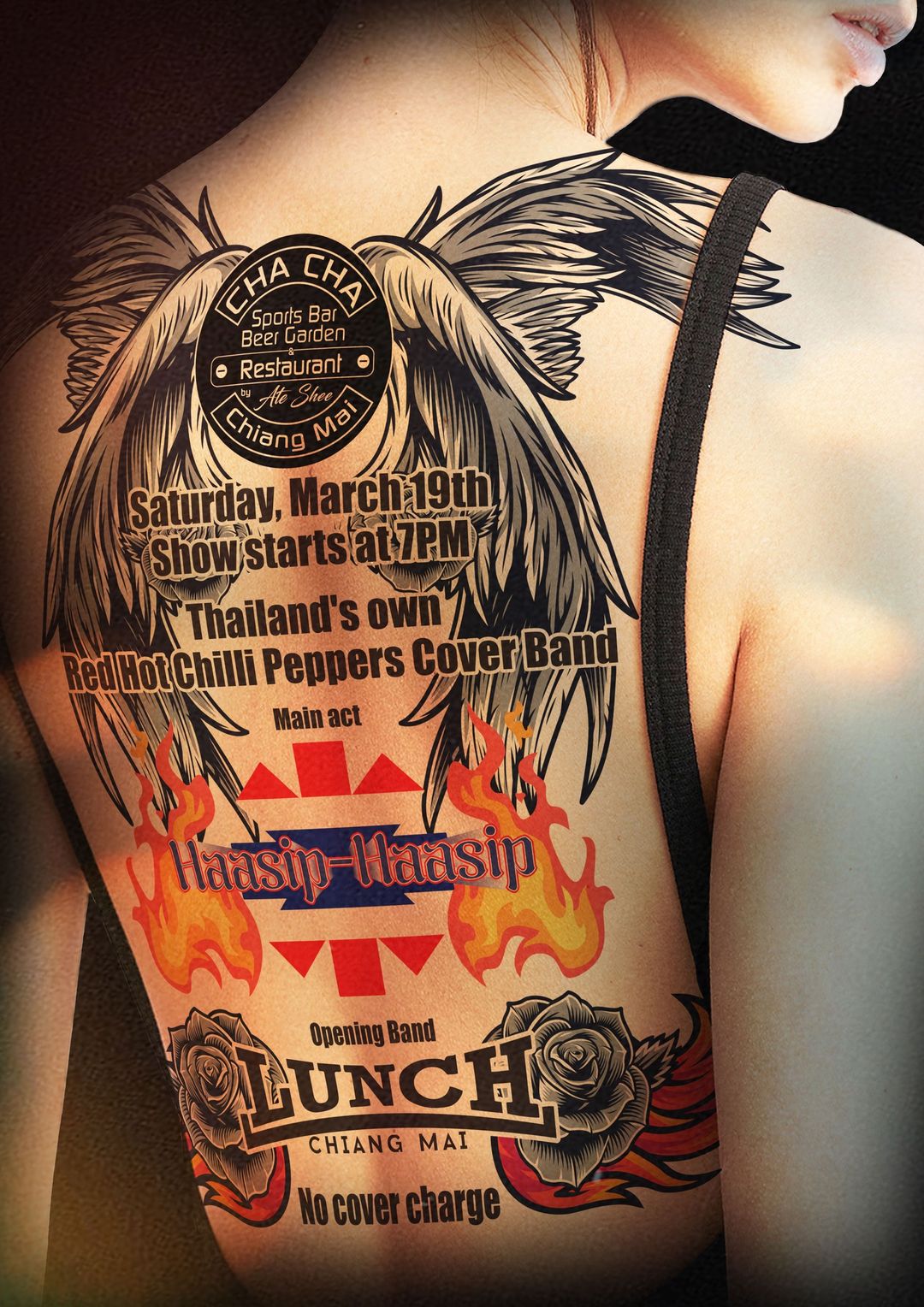 Haasip-Haasip is Thailand's premiere Red Hot Chili Peppers cover band since 2010.
If you like the funk rock classic tunes and thumping bass lines of the RCHP, then join us on Saturday, March 19th at Cha Cha Sports Bar, Chiang Mai.
The show will start at 7pm with a local band, Lunch. Haasip-Hassip will take the stage at 8PM.
No cover charge.
Event Details
Timing:
Starts from 7pm onwards
Location:
Cha Cha Bar Chiang Mai