Re opening beer garden at Chiang Mai Breakfastworld & German Restaurant
June 17 - June 18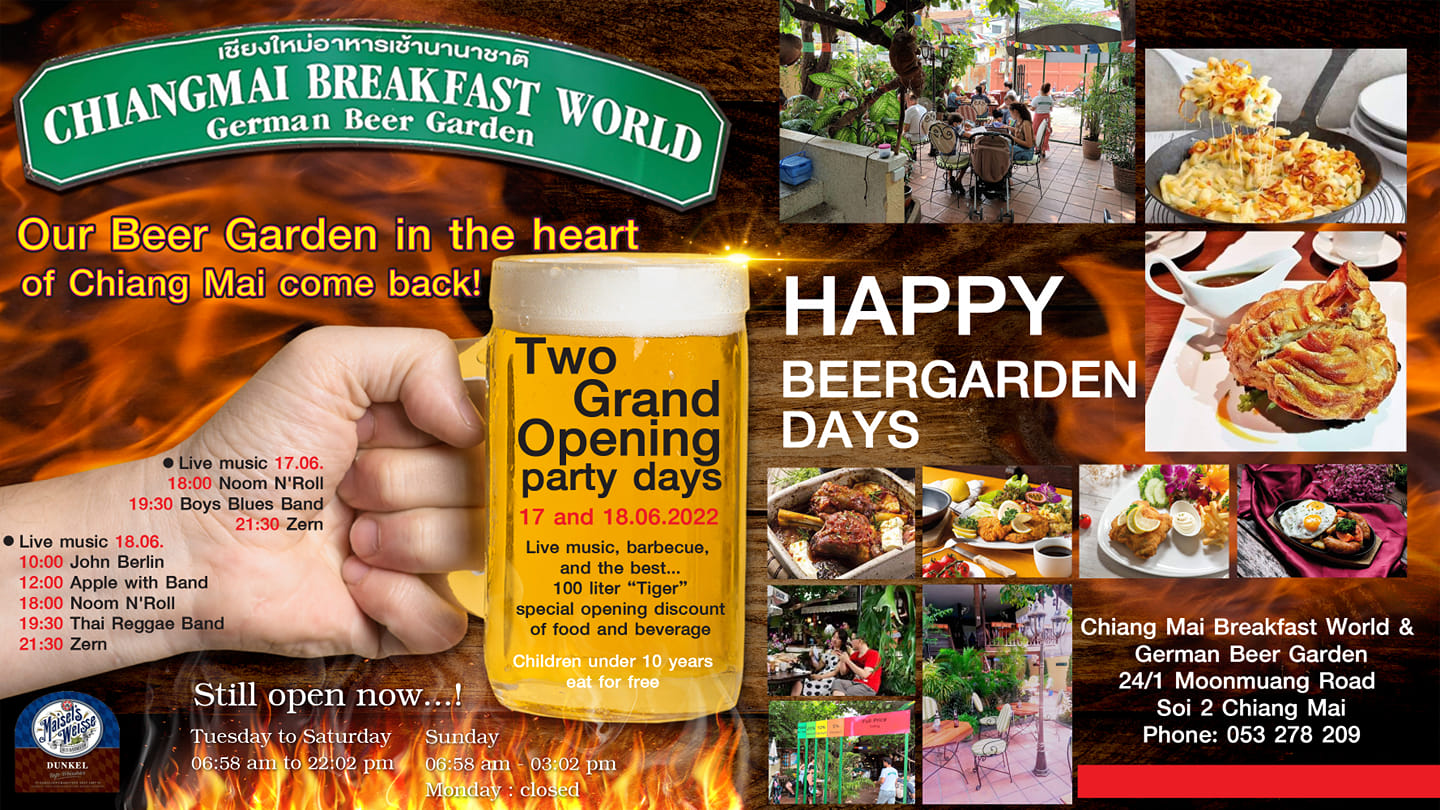 Re opening "Beer Garden".
Big opening party on June 17th and 18th!
2 days party time!
We'll be back with live music and a big barbecue.
From 17.06. our beer garden is then open every evening too!
New!
Children under 6 years eat for free in our restaurant…. every time, every day!
Enjoy your time in our garden restaurant.
Every Saturday and Sunday
"Breakfast with live music"
Opening times:
Tuesday to Saturday
6:58 a.m. to 10:02 p.m.,
Sunday
6:58 a.m. to 3:02 p.m.
Closed on Mondays.
Event Details
Location:
Chiang Mai Breakfastworld & German Restaurant