Mother's Day Celebration at Kad Kafé
August 12
Treat mom to a tantalizing meal at Kad Kafé and indulge in unlimited fresh seafood, oysters, sashimi, BBQ meat, homemade pasta and a wide selection of desserts. Mom will take home a half pound coconut mousse with butterfly pea cake to take home.
12 August 2021
Brunch 11:30 am- 3 pm | THB 888 nett per person
For further enquiries and booking Call
088-253-6706 or Email [email protected]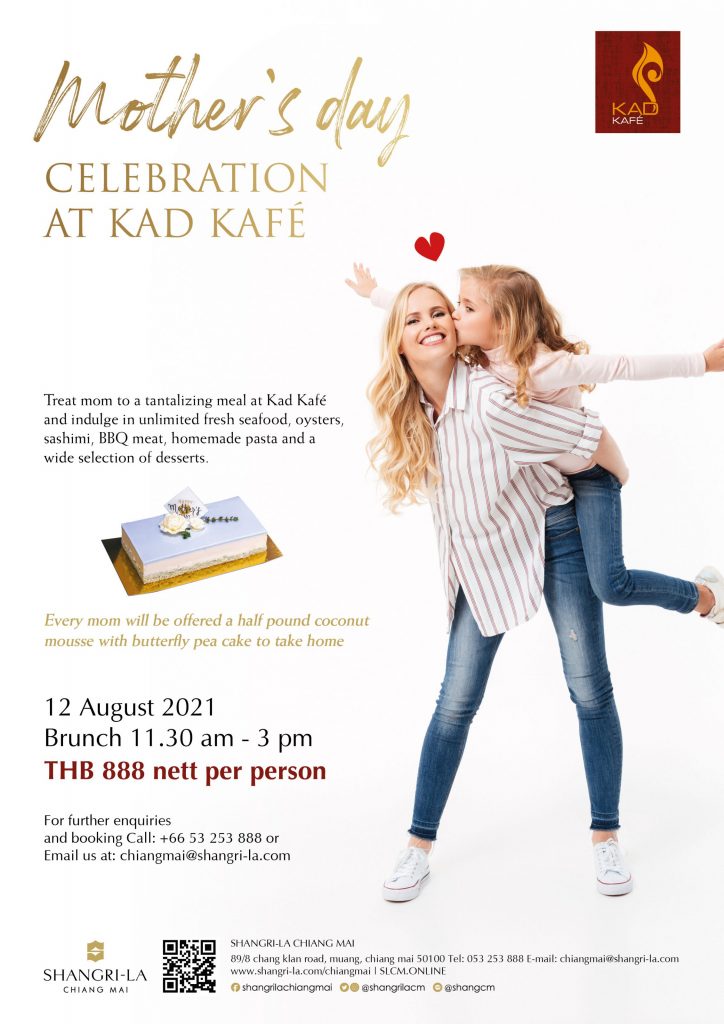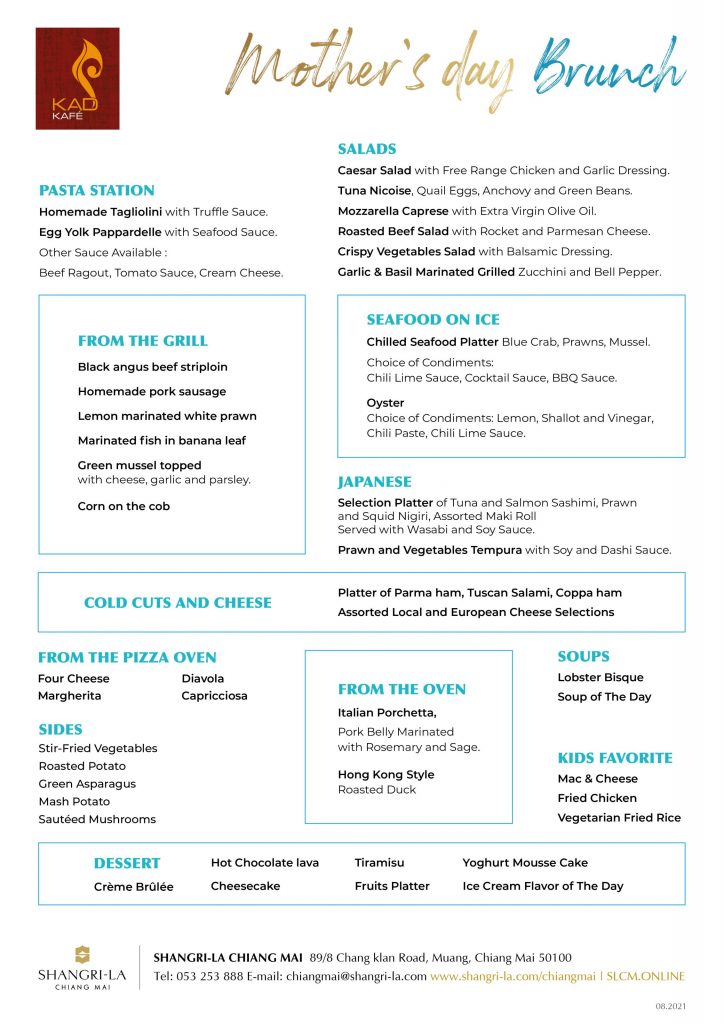 Mother's Day 𝑺𝒑𝒆𝒄𝒊𝒂𝒍 𝒄𝒂𝒌𝒆 By Shangri-La Chiang Mai
Surprise mom with these irresistible and delightful cakes, skillfully crafted by our pastry chef.
𝐷𝑜𝑢𝑏𝑙𝑒 𝑐ℎ𝑒𝑒𝑠𝑒𝑐𝑎𝑘𝑒 𝑎𝑛𝑑 𝑏𝑙𝑎𝑐𝑘 𝑠𝑒𝑠𝑎𝑚𝑒 𝑇𝐻𝐵 450 𝑛𝑒𝑡𝑡
𝐶𝑜𝑐𝑜𝑛𝑢𝑡 𝑚𝑜𝑢𝑠𝑠𝑒 𝑎𝑛𝑑 𝑠𝑤𝑒𝑒𝑡 𝑝𝑒𝑎 𝑐ℎ𝑖𝑓𝑓𝑜𝑛 𝑐𝑎𝑘𝑒 𝑇𝐻𝐵 450 𝑛𝑒𝑡𝑡
𝐵𝑙𝑎𝑐𝑘 𝑠𝑒𝑠𝑎𝑚𝑒 𝑟𝑜𝑙𝑙 𝑐𝑎𝑘𝑒 𝑇𝐻𝐵 400 𝑛𝑒𝑡𝑡
24 hour advance order required
Order Now at 𝟎𝟖𝟖-𝟐𝟓𝟑-𝟔𝟕𝟎𝟔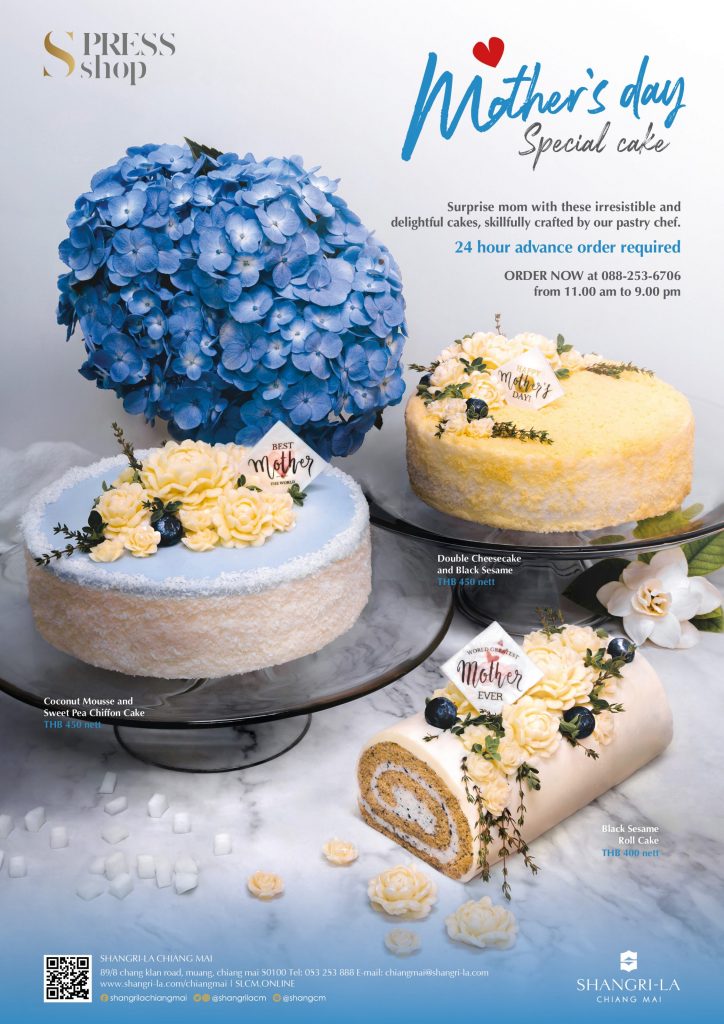 Event Details
Location:
Shangri-La Chiang Mai