Karaoke Night Wishbeer
October 27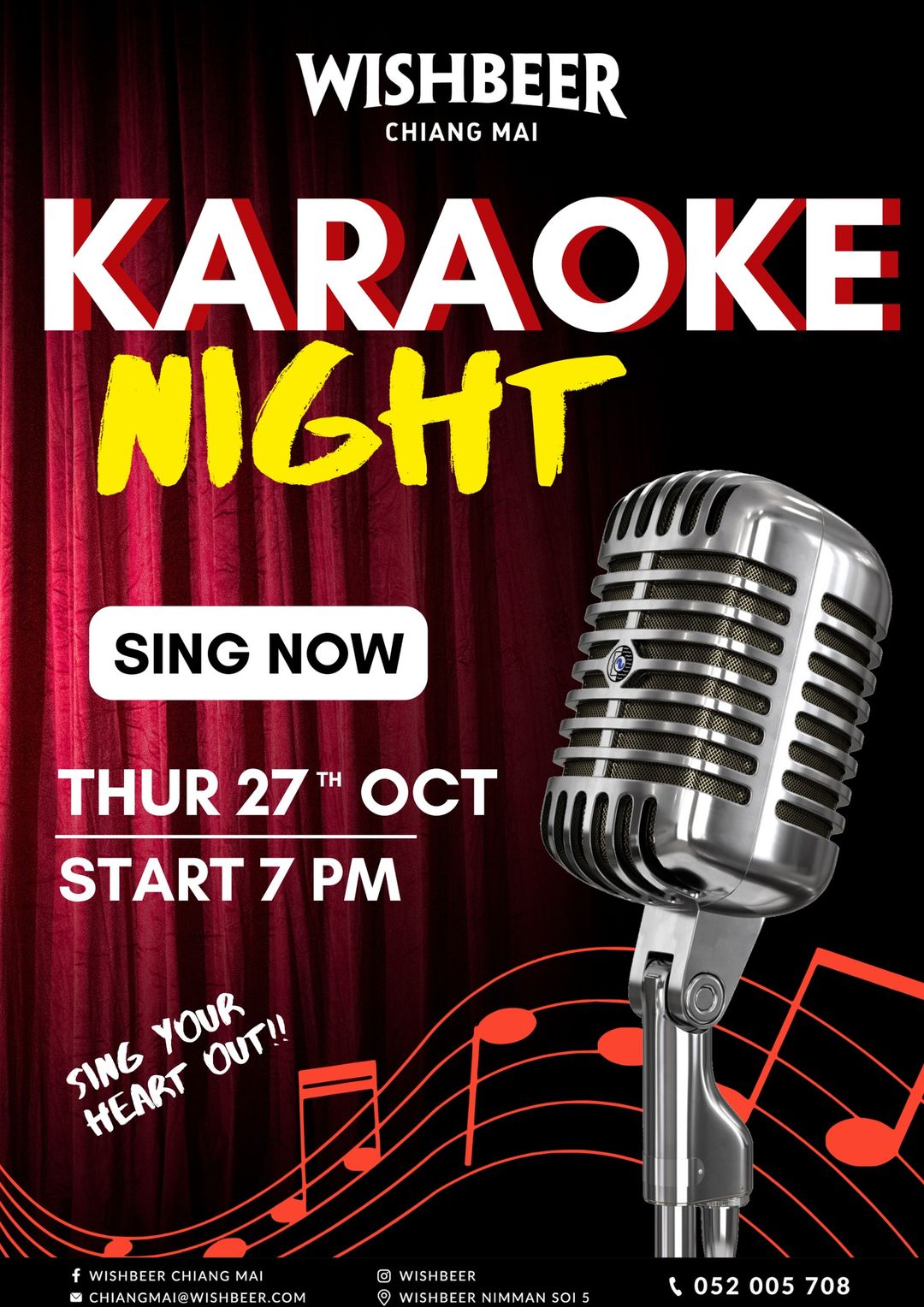 Music is all around, it's time to sing your heart out!! Join us on Wishbeer Chiang Mai "Karaoke Night", this Thursday 27th October. Sing your favorite song from our big wall screen and drink together.
It's time to sing the song you want to sing.
Let's show off the power of your voice to everyone.
At Wishbeer Chiang Mai, "Karaoke Night" on Thursday 27 October, come join the fun, sing and drink together.