Kantary Hills Hotel organizes a food festival for Italian food lovers
August 22 - August 24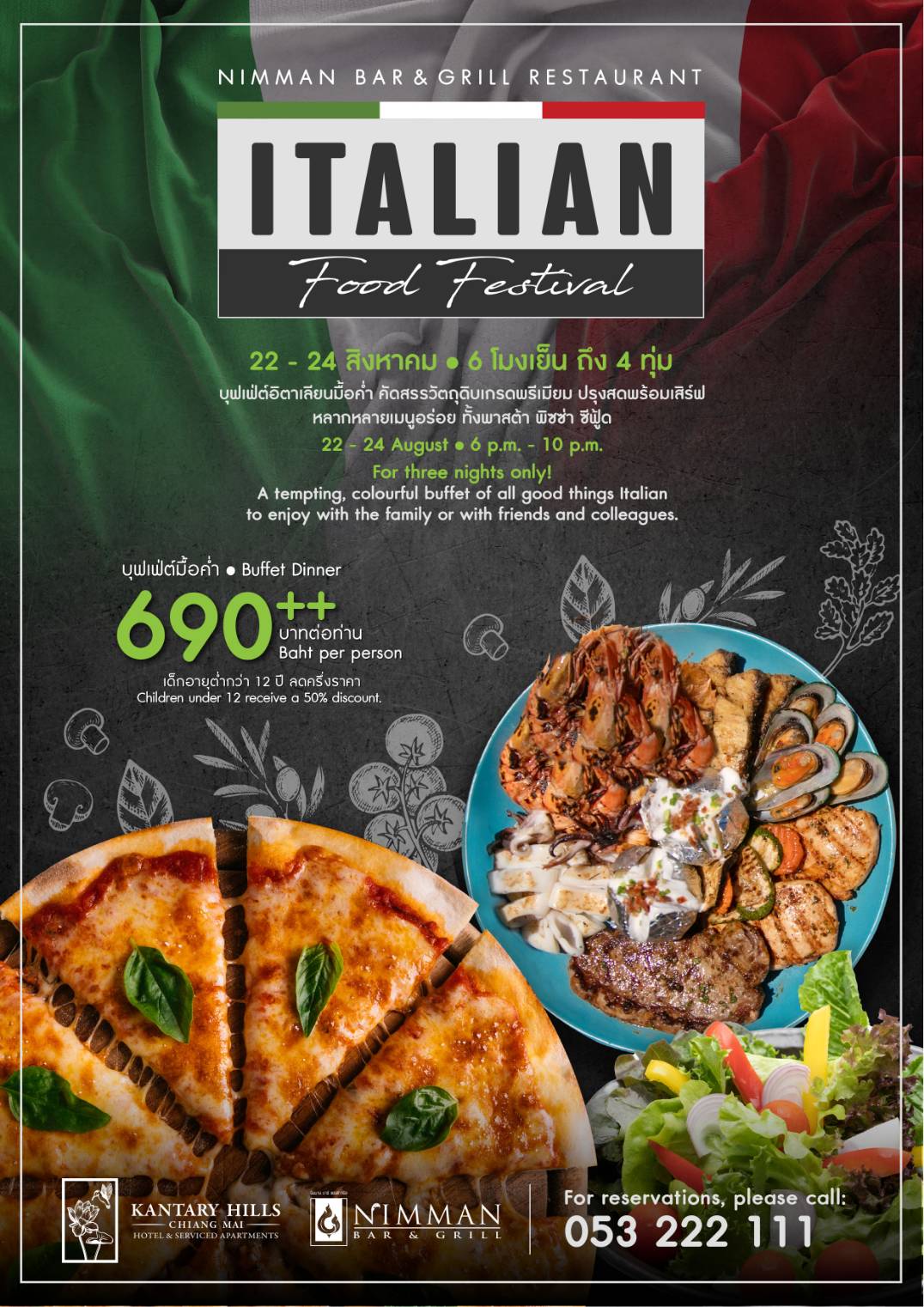 22 – 24 August 2023, Kantary Hills Hotel organizes a food festival for Italian food lovers.
Meet the Italian food festival, dinner buffet, various kinds, including cheese board + cold cuts, want seafood on ice, pasta, pizza, BBQ sirloin, gravy, red wine sauce paired with York Chicken Pudding, Mediterranean Salad
other normal special menus You'll find Grilled Artichoke Snapper, Baked Red Snapper, Beef Ganoff, Risotto with Saffron Sausage, Parma Ham Scallops, and here comes the apple-roasted pork. Calvados Sauce , Chicken Stew , Beef Lasagna , Coulis Top , Vellute Mushrooms , Marinara Style Mussels , Spinach Cucumber , Prawn Biscuits , Zucchini Chicken Stew , Mackerel Seafood, Ratatouille, etc., including various Hawaiian-style desserts and various cakes, chocolate fondue.
All this food is only 690++ / person under 12 years old half price.
A great promotion like this is only held for 3 days (the restaurant opens from 6:00 PM – 10:00 PM).
Reserve your seat at Nimman Bar Gallery, Kantary Hotel. Mass Koh Samui call 053-222-111
or contact Khun Pichamon, sales department, call 081-716-4542
Event Details
Location:
Kantary Hills Hotel