Italian Food Festival at Kantary Hills Hotel
June 14 - June 16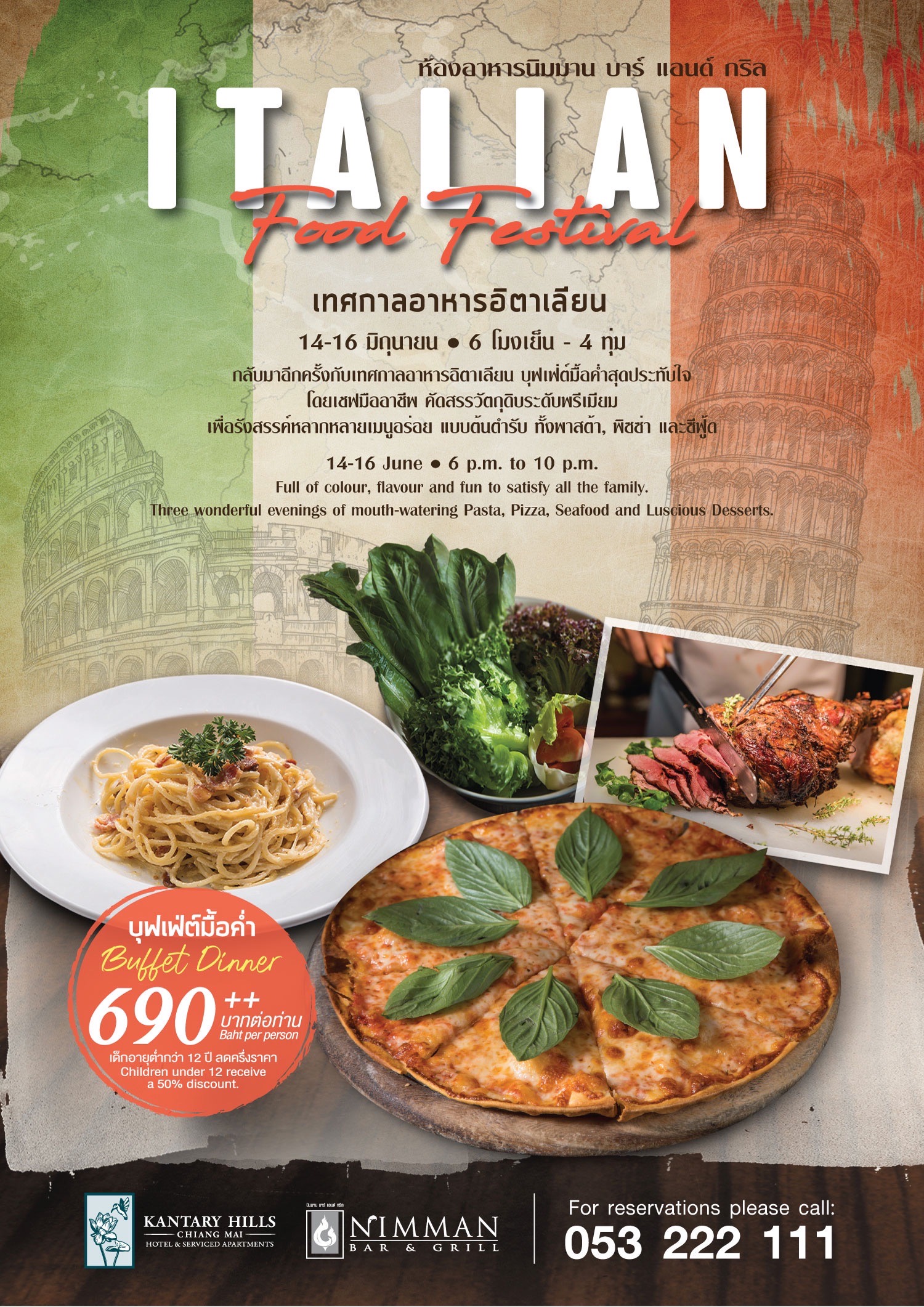 Kantary Hills organizes Italian Food Festival 14 – 16 June 2022
Kantary Hills Hotel organizes food festival for food lovers in Italian style with a special dinner buffet Selected premium raw materials a variety of delicious menus Authentic pasta / Pizza ( Napoletana & Romana Style ) / Roasted leg of lamb / Italian Sausages and Hot dish / Seafood and many more menus.
at a very special price of only 690 ++ (children under 12 years half price)
The event will run from 14 – 16 June 2022 at Nimman Bar & Grill Restaurant, Kantary Hills Hotel.
Time 18.00 – 22.00
For reservations, please call 053-222-111.
Event Details
Location:
Kantary Hills Hotel