International Buffet Dinner at Siripanna
August 6 - September 30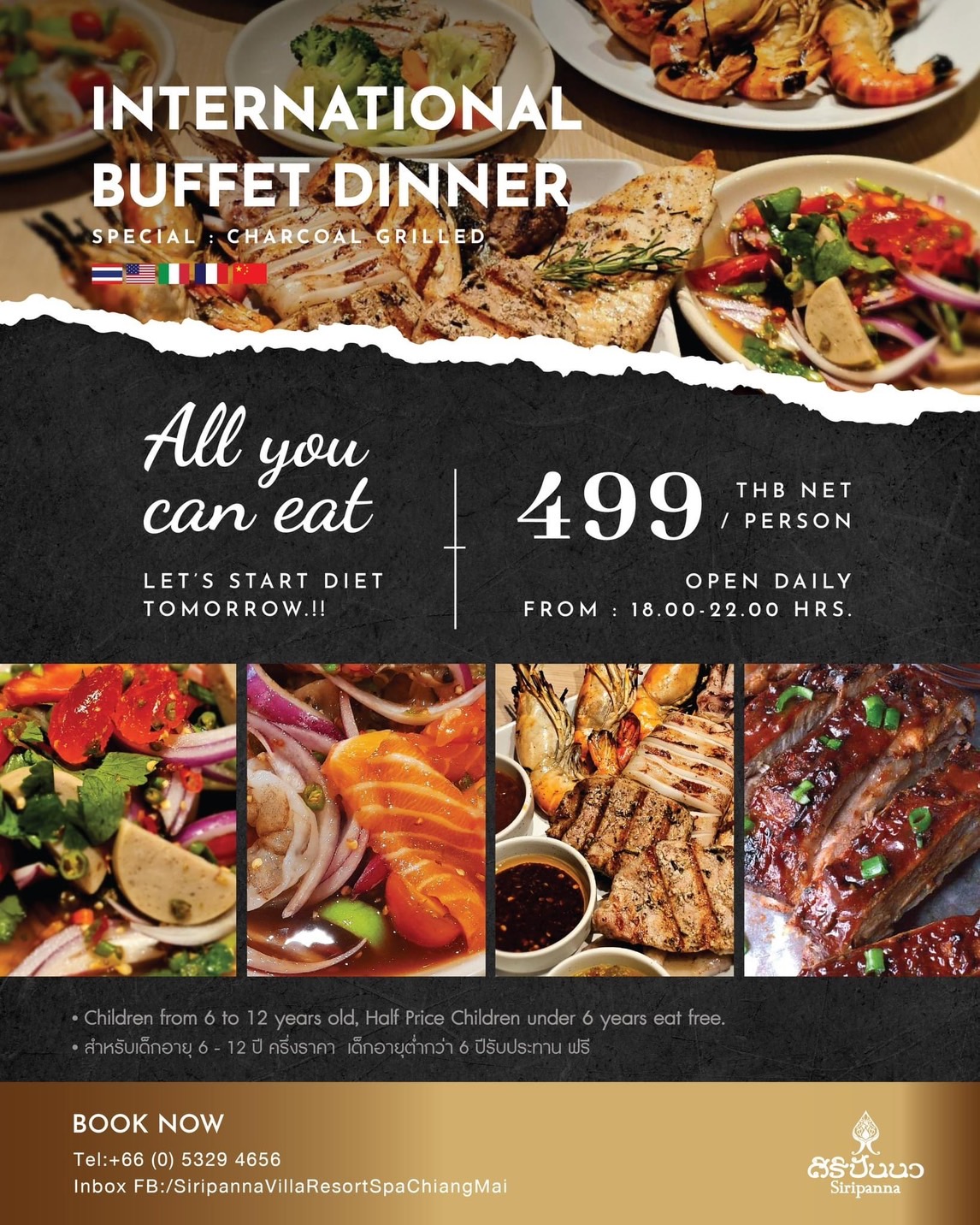 International Buffet Dinner 
In addition, we have adjusted the new menu to satisfy the buffet line with food at a price of hundreds, such as charcoal grilled dishes such as salmon steak, snapper steak, hamster steak, grilled squid, grilled shrimp, and a spicy salad station. Spicy flavors that are freshly cooked in every dish. own raw materials Try the salmon, shrimp, squid, blue crab, salted egg yolk, and mussels. For those who remember the spicy salad with fermented fish sauce, don't miss it. It's delicious for sure!
Local food will be selected for you and there will be appetizers of the city, Khao Soi and Kanom Jeen Nam Ngiao followed by a variety of homemade desserts.
We especially spoil buffet lovers. According to the rules, they will rotate every day. You can stop by to eat every day without getting bored.
All You Can Eat !! 
Price: THB 499 per person
Children from 6 to 12 years old, Half Price. Children under 6 years eat free.
Open Daily From: 18.00-22.00 hrs.
Spacial Friday-Saturday Enjoy Acoustic Band
สอบถามรายละเอียดเพิ่มเติม
Tel : +66 53 294 656
Inbox : m.me/SiripannaVillaResortSpaChiangMai
Website : www.siripanna.com
#SiripannaVillaResortandSpa
#ChiangMai
#BuffetDinner
#Buffet