Favola's croissants delivery
May 10
Get our freshly baked croissants right to your doorstep with GrabFood delivery service!
THB 60 net per piece 
Butter / Homemade Raspberry / Sweet potato
THB 80 net per piece 
Almond / Hazelnut Nougat
Cheddar Cream cheese / Lemon
Green Tea / Cappuccino / Coconut
Paris Ham & Gouda / Bacon
Click here to order https://bit.ly/LMCMGrab (Search for 'Favola (ห้องอาหารฟาโวล่า) – ถนนช้างคลาน' ), available for delivery, from 11.00 until empty stock.
Available for both dine-in and takeaway, from 06:00-22:00 hrs.
For pre-order, please contact 0 5325 3666 Pick up from 06.00 am on the next day
---
ฟาโวล่าให้บริการสั่งครัวซองต์และอาหารผ่าน Grab และ takeaway ส่งอาหารอิตาเลียนเมนูอร่อยถึงหน้าบ้าน
อิ่มอร่อยกับครัวซองต์สไตล์ฝรั่งเศสของโรงแรมเลอ เมอริเดียน เชียงใหม่ รวมถึงเมนูพิซซ่าอิตาเลียนแท้ พาสต้า หรือขนมหวานขึ้นชื่ออย่างทีรามิสุของร้านอาหารฟาโวล่า ผ่านบริการเดลิเวอรี GrabFood ง่ายๆ ได้ที่บ้านแล้ววันนี้
ครัวซองต์ราคาเริ่มต้น 60 บาท พิซซ่าถาดเล็ก ราคาเริ่มต้น 140 บาท พาสต้า ราคาเริ่มต้น 260 บาท
สั่งอาหารผ่านแอพพลิเคชั่น คลิก https://bit.ly/LMCMGrab (หรือค้นหาร้าน "ฟาโวล่า" ใน Grab) บริการ Takeaway โทร. 0-5325-3666 ตั้งแต่เวลา 11.00 – 21.00 น.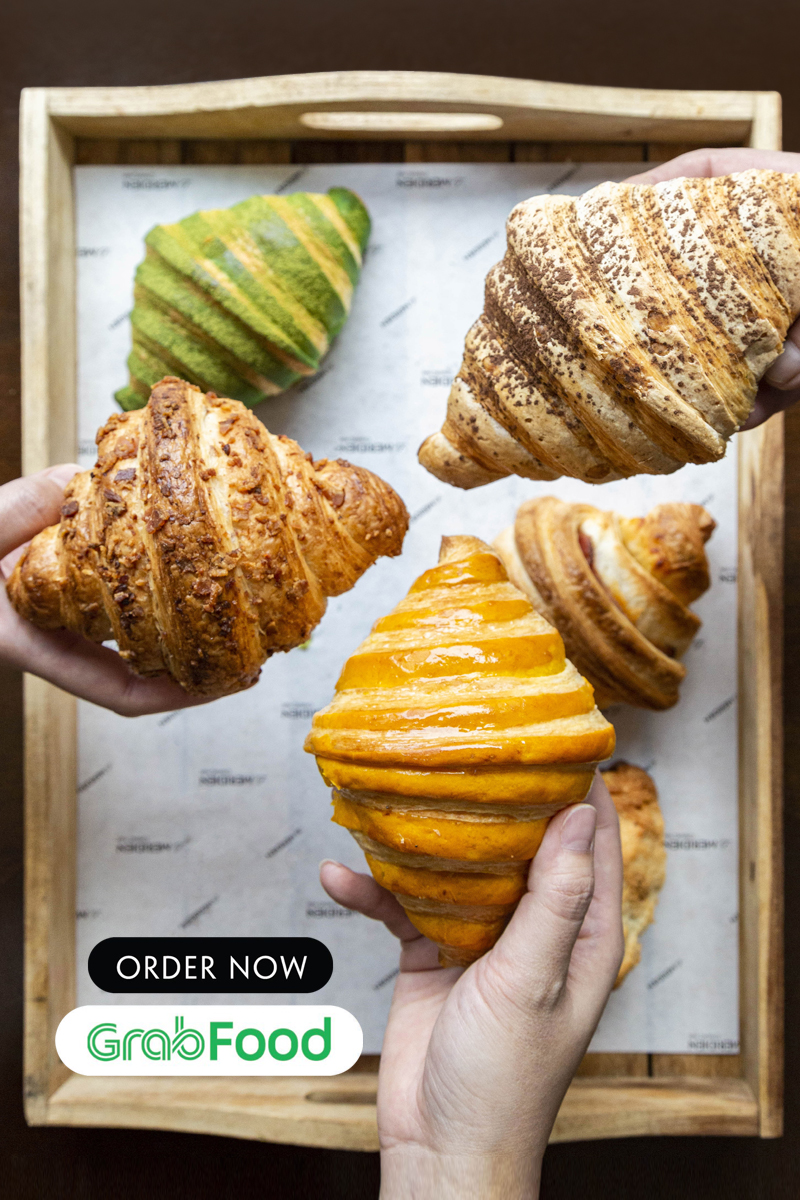 Event Details
Location:
Favola at Le Méridien Chiang Mai