Dinner 4 Chefs at Rachamankha Hotel Chiang Mai
September 29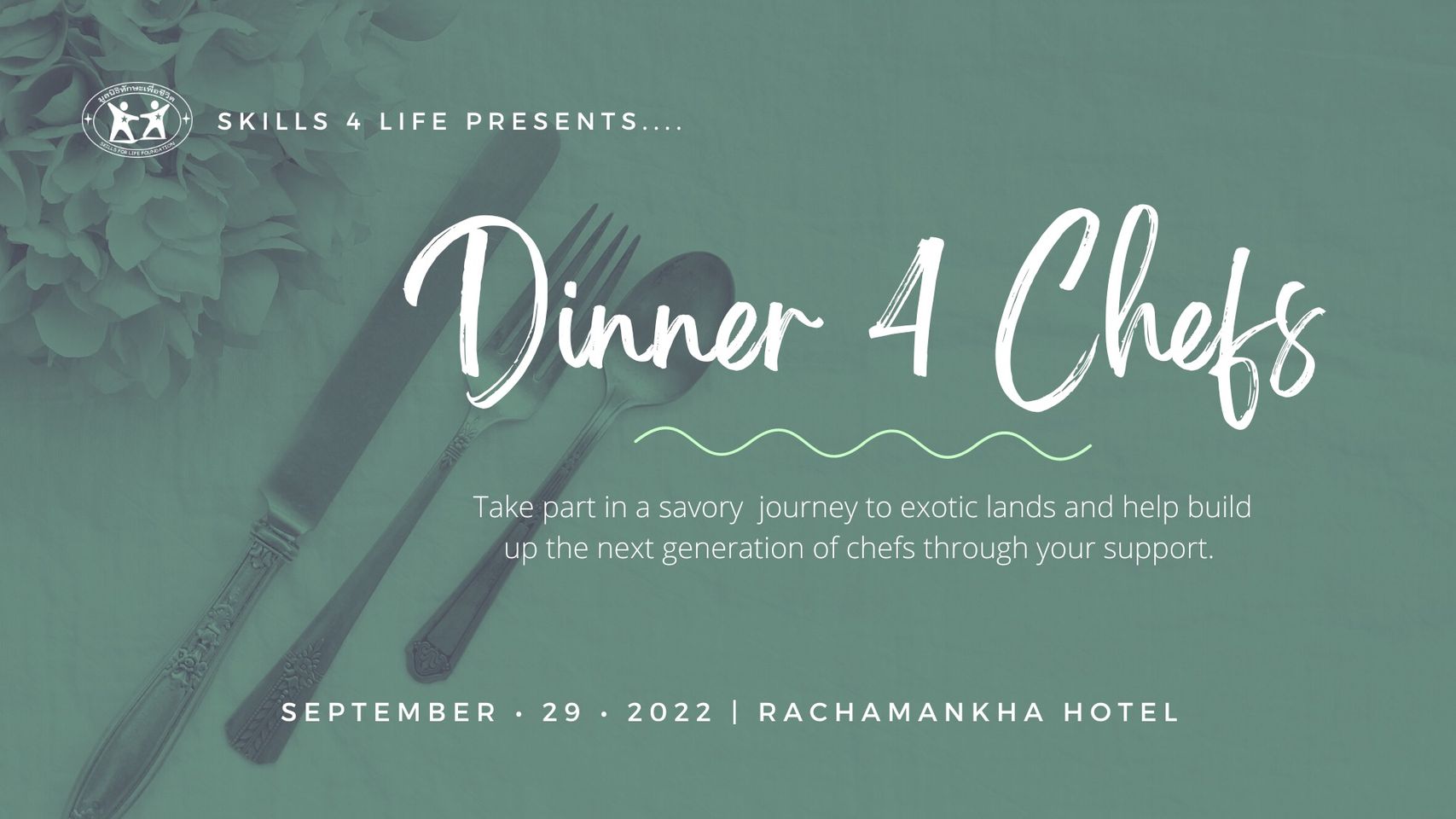 Join us for a wonderful evening where we take a culinary journey through northern Thailand and beyond in support of sending 4 of our students to study cooking with Chef Brian Pern of One Chef at a Time.
All proceeds will go directly to support our students' education in advanced cooking and culinary arts in an extensive training course.
The food will be prepared in collaboration with Chef Brian and his team, as well as Rachamankha Hotel and will feature exotic dishes inspired by northern Thai and Burmese cuisine.
Seating will be extremely limited, capped at 20 persons and feature a set menu. Priced at 3,500 THB per person inclusive of wine pairing and the option to purchase additional beverages.
The event will take place on Thursday 29th September 2022 @ 18:30 hrs
at the Rachamankha Hotel in Chiang Mai old town.
For bookings or enquiries please contact Dominique at 081-481-6961
Event Details
Location:
Rachamankha Hotel Chiang Mai