Christmas Plant-based Buffet & Music Jamming
December 25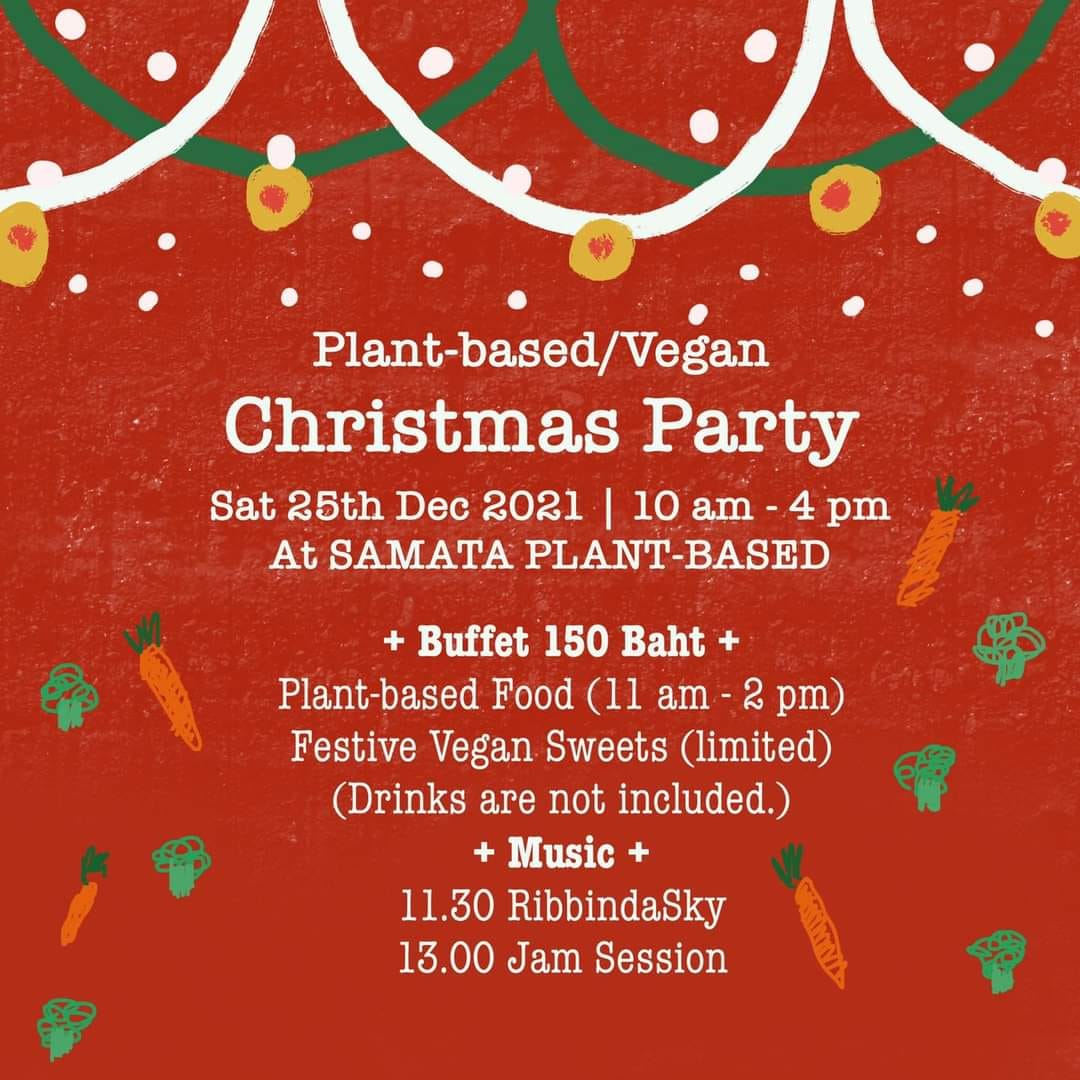 Merry Christmas to all loving friends and family !! 
We will celebrate Christmas on Sat 25th December with Plant-based buffet & Music Jamming at Samata. We limit maximum 35 people in space at once due to the Covid-19. Thank you for all the love throughout the year, we hope to see you soon! Read info below 
Buffet
~ Hour 11.00 – 14.00 (Last set of food will be served 14.00 / Samata close 16.00)
~ Price 150 Baht (Unlimited Plant-based Food / Limited Sweets that included in Buffet)
~ Drinks & Others Sweets are not included in the buffet.
~ Others a la carte food will not be served on this day.
~ Please pay for buffet before eat at the counter.
Note:
*Music Jammers will get free drink tickets so bring your instrument!!
*Car parking along the road in fron of the street.
*Motorcycle parking in front of Samata along the wall.
Event Details
Location:
Samata Plant-based Life สมถะ มังสวิรัติเพื่อสุขภาพและสิ่งแวดล้อม