Christmas Buffet at The Duke's Rimping
December 25
As you all are waiting, we will hold the Christmas Buffet this year! On 25 December at The Duke's Rimping, enjoy our King Crab Legs, Scallops, Salmon with Lemon Butter, Roast Turkey, Roast Prime Rib, German BBQ Honey Ham and 30+ more delicious food!
Get yourself or your loved ones a ticket at The Duke's Rimping. Please reserve your spot from 1.00 pm. – 8.00 pm.
• Adult ticket 1,995.-
• Kid Ticket 1,250.-
Don't forget to join our delicious Christmas Buffet at The Duke's Ping River with your family and friends on this special occasion! See you all there.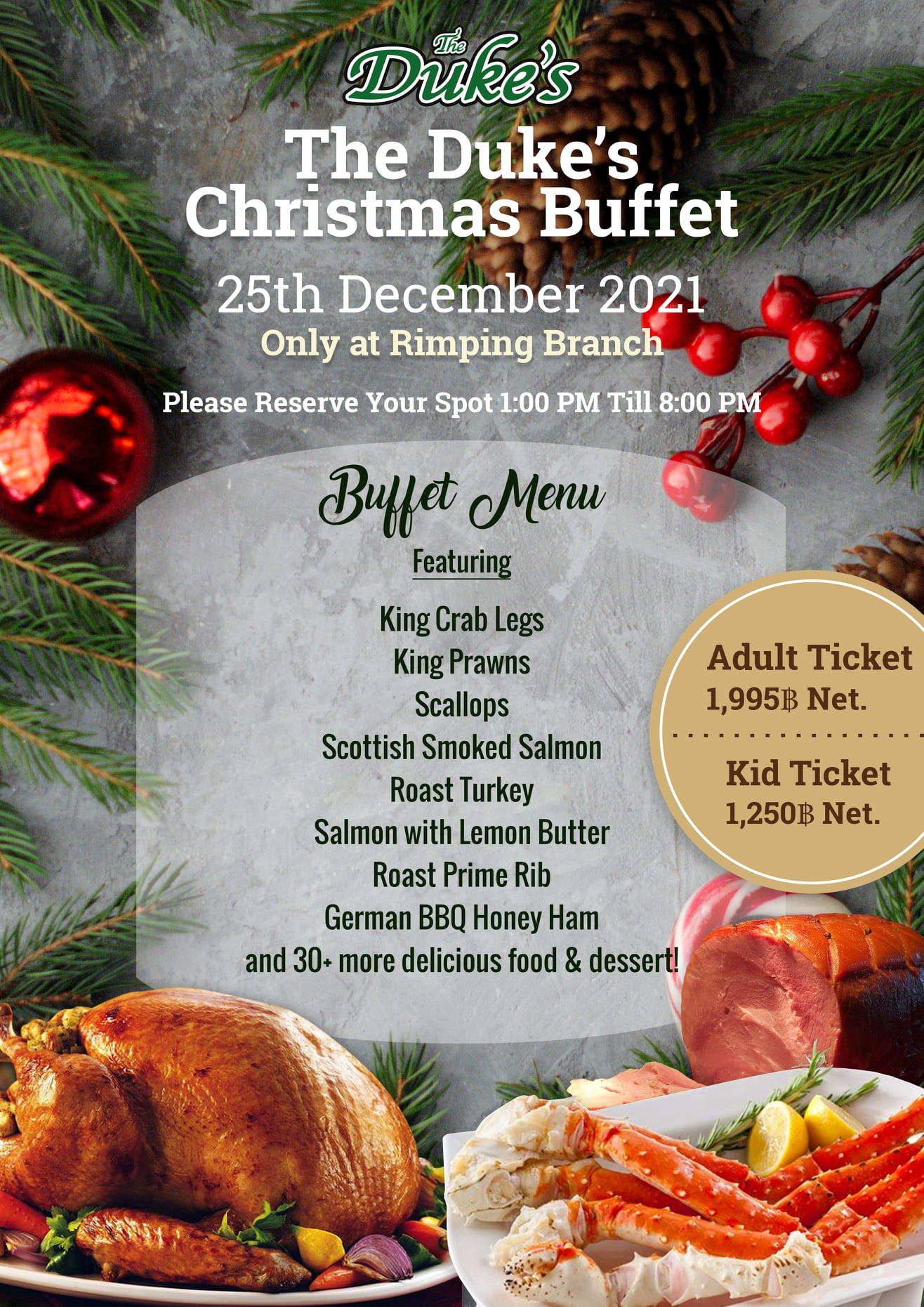 Event Details
Location:
The Duke's Rimping