Christmas Brunch at Holiday Inn Chiangmai
December 25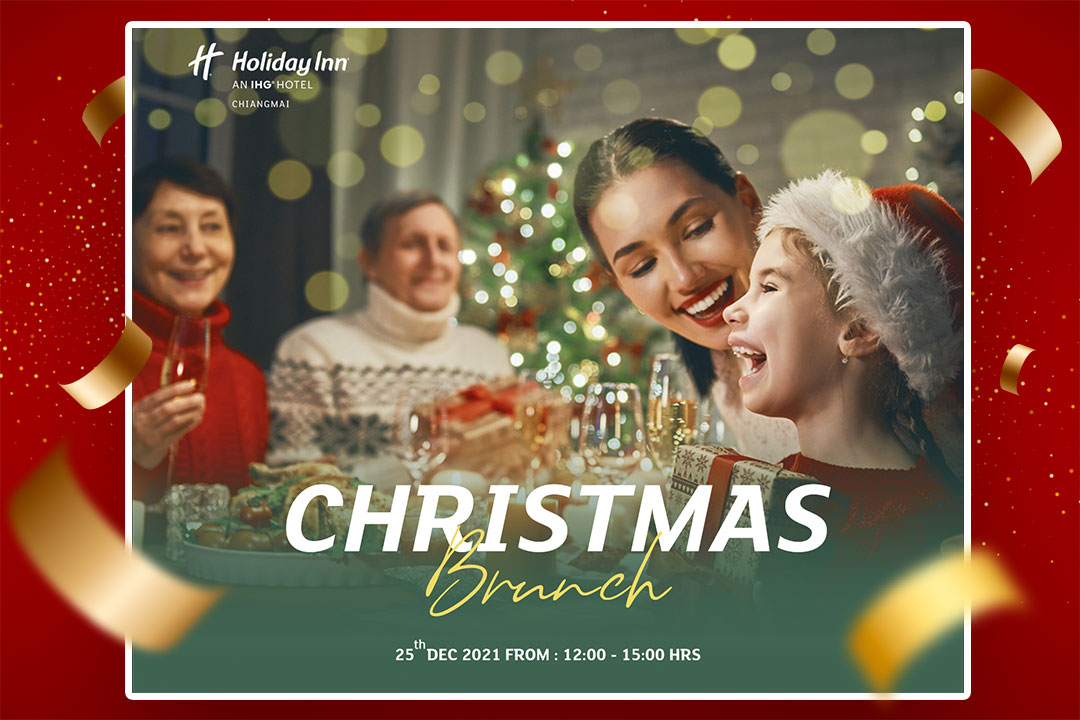 Christmas Brunch this 25th December 2021
from 12.00 – 15.00 hrs.
Features Turkey with Stuffing, Seafood On Ice, Salted Baked Whole Salmon, Honey Glazed Ham, Pies & Pizza, An Array of Deserts and More. Also Kids can enjoy decorating "Ginger Bread House" with our Kids Corner.
Let us be a part of your favorite holiday
THB 1,090 per person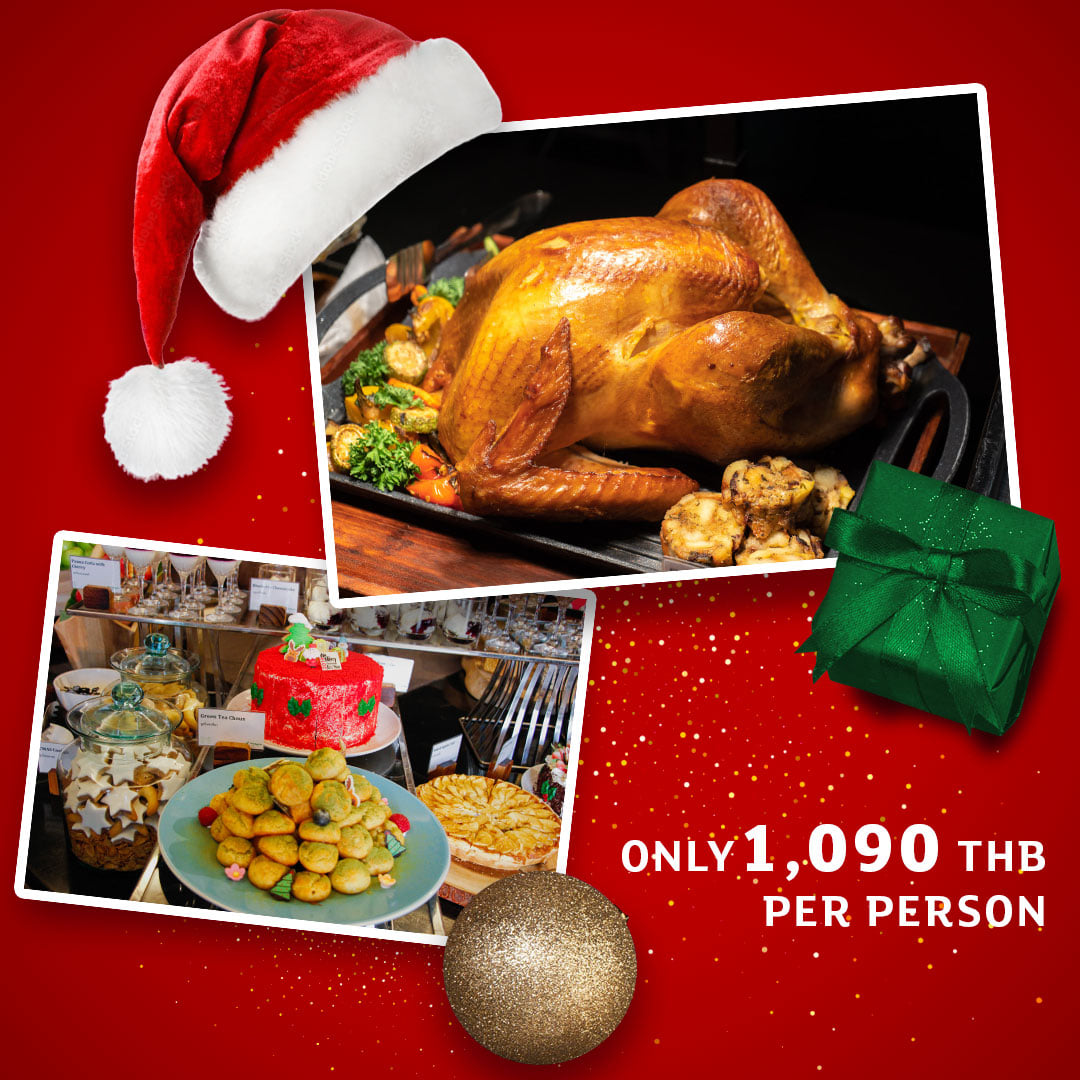 Menu Click
https://chiangmai.holiayinn.com/resources/dining/12._x_mas_brunch_buffet_menu_25_dec_2021.pdf
Free Flow Drink only 888 THB per person on selected drink menu
Table of 4 or more. Special ! Check with our staff for an complimentary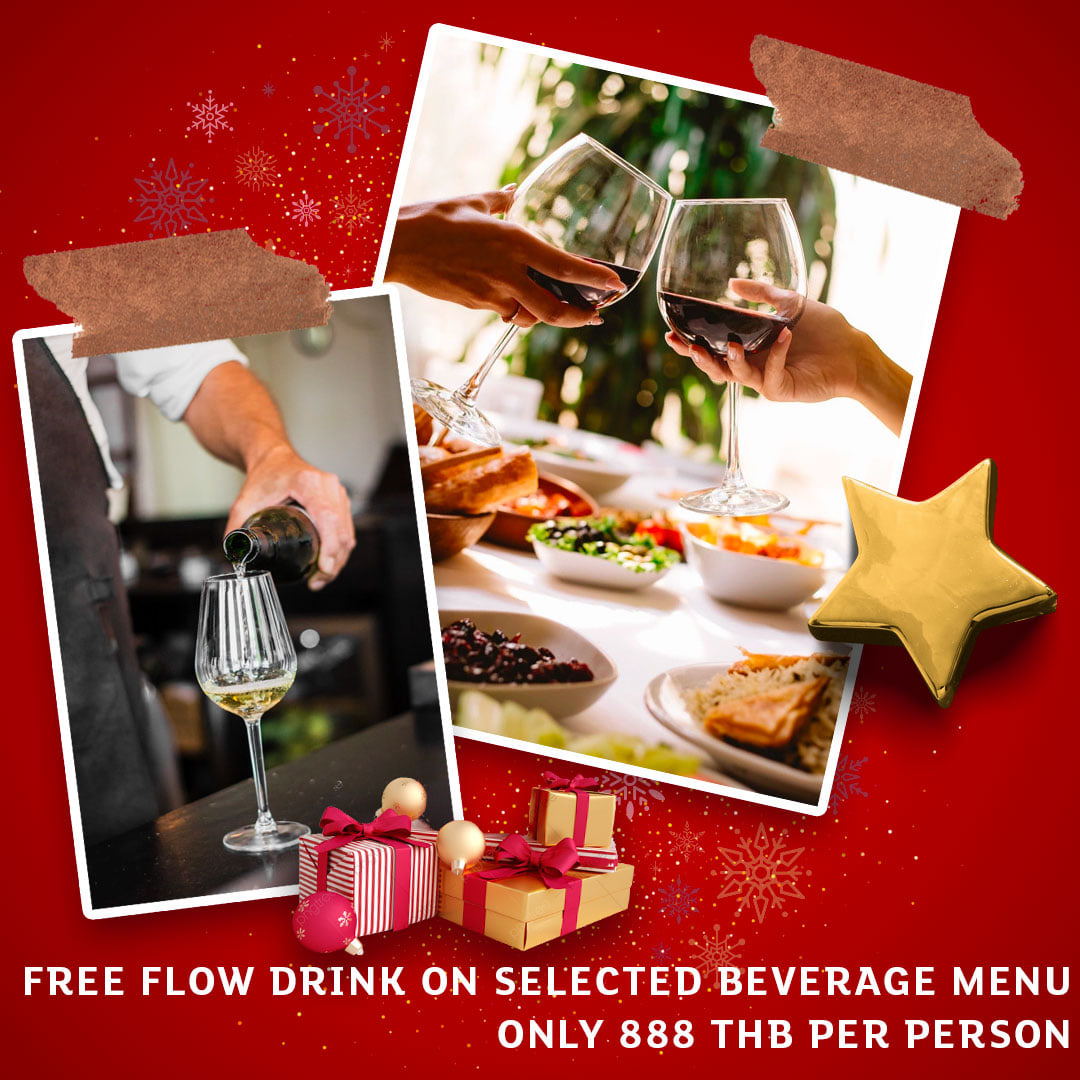 For more information & Reservation call 053 275 300
Or via Line id @holidayinncnx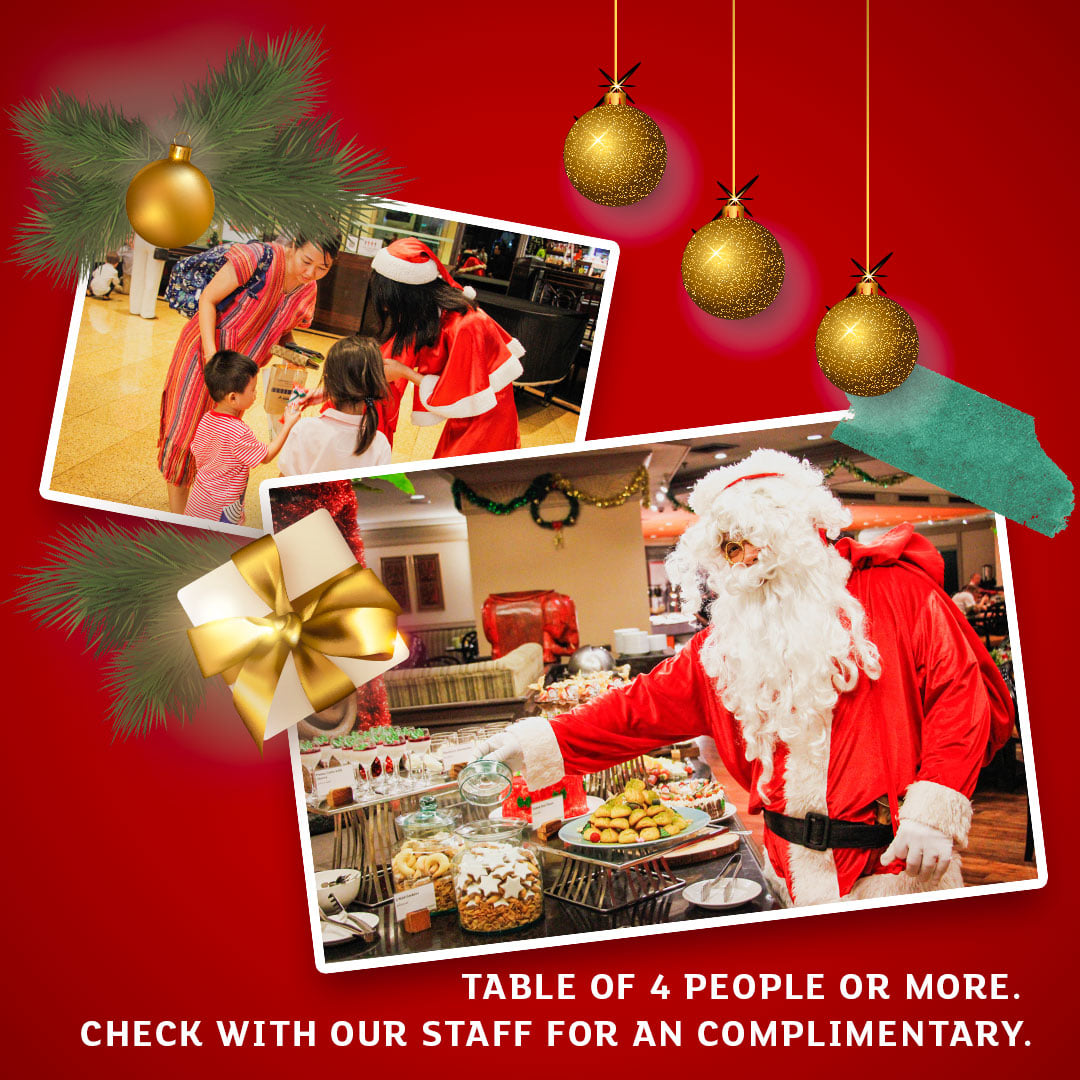 Christmas Brunch
Holiday Inn Chiangmai
วันเสาร์ที่ 25 ธันวาคม 2564 เวลา 11.30 – 15.00 น.
– ราคาท่านละ 1,090 บาทสุทธิ
– Free Flow เครื่องดื่มท่านละ 888 บาทสุทธิ
– เมื่อมา 4 ท่านหรือมากกว่า รับฟรีของสมนาคุณจากทางโรงแรม
นำขบวนอาหารด้วยซีฟู้ดหลากหลายอย่าง และไก่งวงอบ ปลาแซลม่อนอบเกลือ ขาแฮมอบน้ำผึ้งคาราเมล พิซซ่า พายต่างๆ ลาซานย่า สลัดบาร์ และพลาดไม่ได้กับของหวานแบบจัดเต็ม
สำหรับคุณหนูเราได้จัด Kids Corner ให้ได้ตกแต่ง Ginger Bread House อีกด้วย
สำรองที่นั่งโทร. 053 275300 หรือทางไลน์ ไอดี @holidayinncnx
Event Details
Location:
Holiday Inn Chiangmai