Cha Cha Bar presents Friday Features at Cha Cha Bar Chiang Mai
September 16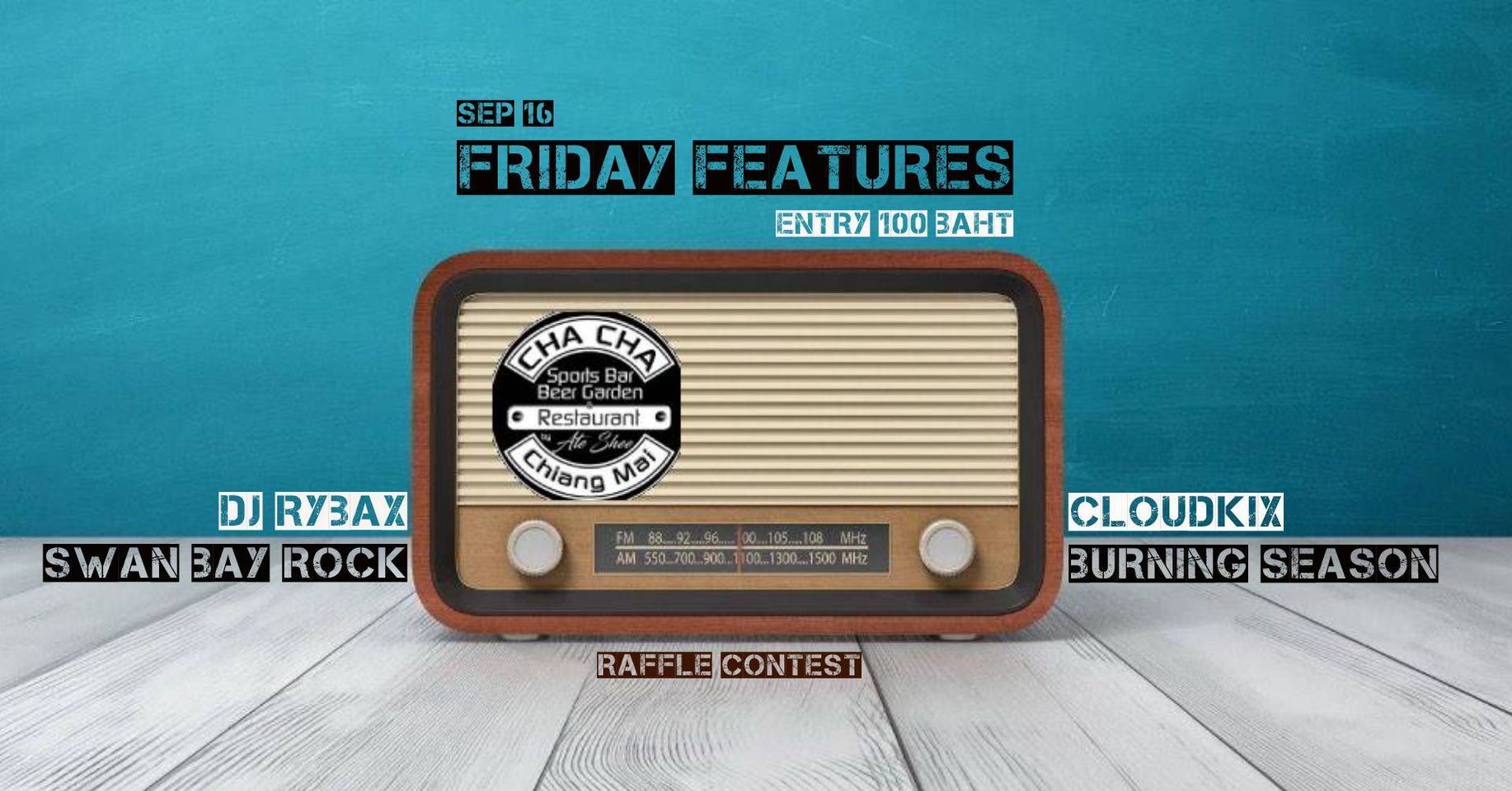 Cha Cha Bar welcomes you all to an eclectic Friday Features eve where you get to experience a wide range of music from original rock n roll and classic sing alongs to experimental trip hop and retro funky electronica beats.
Furthermore, we shall be having a raffle contest as a cherry on the cake. Winners to get exciting gift vouchers from Cha Cha Bar.
Where will you all be?
Doors: 7 PM
Entry: 100 Baht
Featuring…
8 PM: CloudKix (Electronica) Chiang Mai's newest electronica duo, CloudKix, features producer/programmer Seagame of Echo Resort and VELS and British singer/songwriter Lizzy Roxburgh. Their shared appreciation of experimental beats and a range of influences from neo soul to trip hop inspired their unique, genre-fluid sound which will lift you up and take you on a journey of shifting light and shade, which much like clouds, is open to the interpretation of your imagination. https://music.apple.com/th/album/solar-nebular-ep/1626775730 https://m.facebook.com/CloudKixBand/
9 PM: Burning Season (Hard Rock) Whether it's the Thai summer, the failure of the American Socialism, forest fires on Doi Suthep or your untreated Chlamydia, we have all felt that burn and 'Burning Season' are collective wince in response to it. Don't forget your sunscreen as we burn through classics like Led Zeppelin, Bon Jovi, Scorpions, Guns n Roses, Queen and more. https://www.facebook.com/burningseasonband
11 PM: DJ RyBax (Retro/Funky/Soul/Hip Hop) Professional B-boy for 20 years turned DJ, Rybax has been rockin' dancefloors & competitions since the late 90's. His musical expression has moved from his sneakers to the speakers. Coming at ya with genre-melding, retro, funky, soul, hip hop & electronic flavors." 
https://www.mixcloud.com/rybax/
https://www.instagram.com/dj.rybax/
Event Details
Location:
Cha Cha Bar Chiang Mai