Celebratory seasonal MICHELIN plate tasting menus
June 1 - August 31
The highly respected Michelin Guides are known globally for their discerning taste and commitment to their founding mission to foster a culture of travel and dining. Criteria for the highly coveted rating include quality of products, mastery of flavor and cooking techniques, the personality of the chef represented in the dining experience, value for money and consistency between inspector's visits.
137 Pillars House Palette Restaurant was honoured to be selected for inclusion in the top 50 in Chiang Mai to be recommended in the Guide and has launched an elegant 6 course tasting menu to celebrate the recognition and showcase its culinary offerings for diners, created and prepared under the direction of Executive Chef Mam and her culinary team.
In 2021 Chef Mam expanded the concept and created three seasonal 6 course menus, each with a different theme; Floral, Fruit and Grains. This season is the fruit inspired menu which is available from June to August. Please see below for menus.
AMUSE BOUCHE
Watermelon with Sweet Dried Fish and Crispy Shallot Dip
SALAD
Prawns, Mango and Avocado Salad
SOUP
Slow Cooked Corn Chowder
PALATE CLEANSER
Jambolan Sorbet
MAIN COURSE
Marinated Chicken with Thai Herbs
Served with Vegetable Noodles and Green Chilli
OR
Pan-Seared Cod
with Tropical Fruit Salsa
DESSERT
Banana Kataifi
Served with Vanilla Ice Cream
137 Blend Organic House Coffee or Tea
MICHELIN PLATE TASTING MENU
THB 1,370++ per person
THB 1,770++ per person with a glass of wine
SERVING TIME AT THE PALETTE RESTAURANT
Lunch: noon – 2:30 p.m.
Dinner: 6 – 9:30 p.m.
Please contact +66 (0)53 247 788 or email [email protected] for reservations.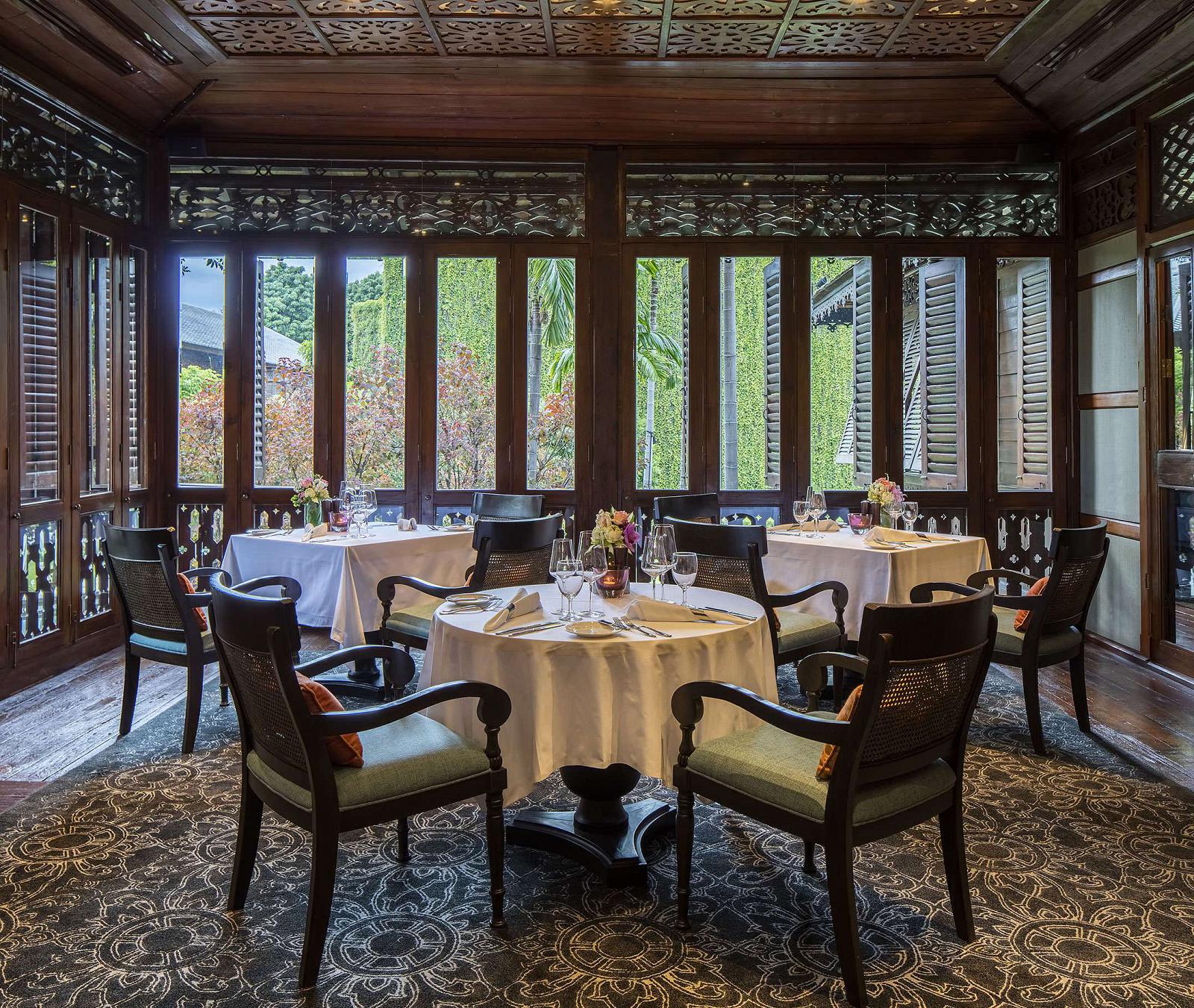 Event Details
Location:
137 Pillars House