Celebrate Chinese New Year 2023 at Tulou Restaurant 
January 21 - January 22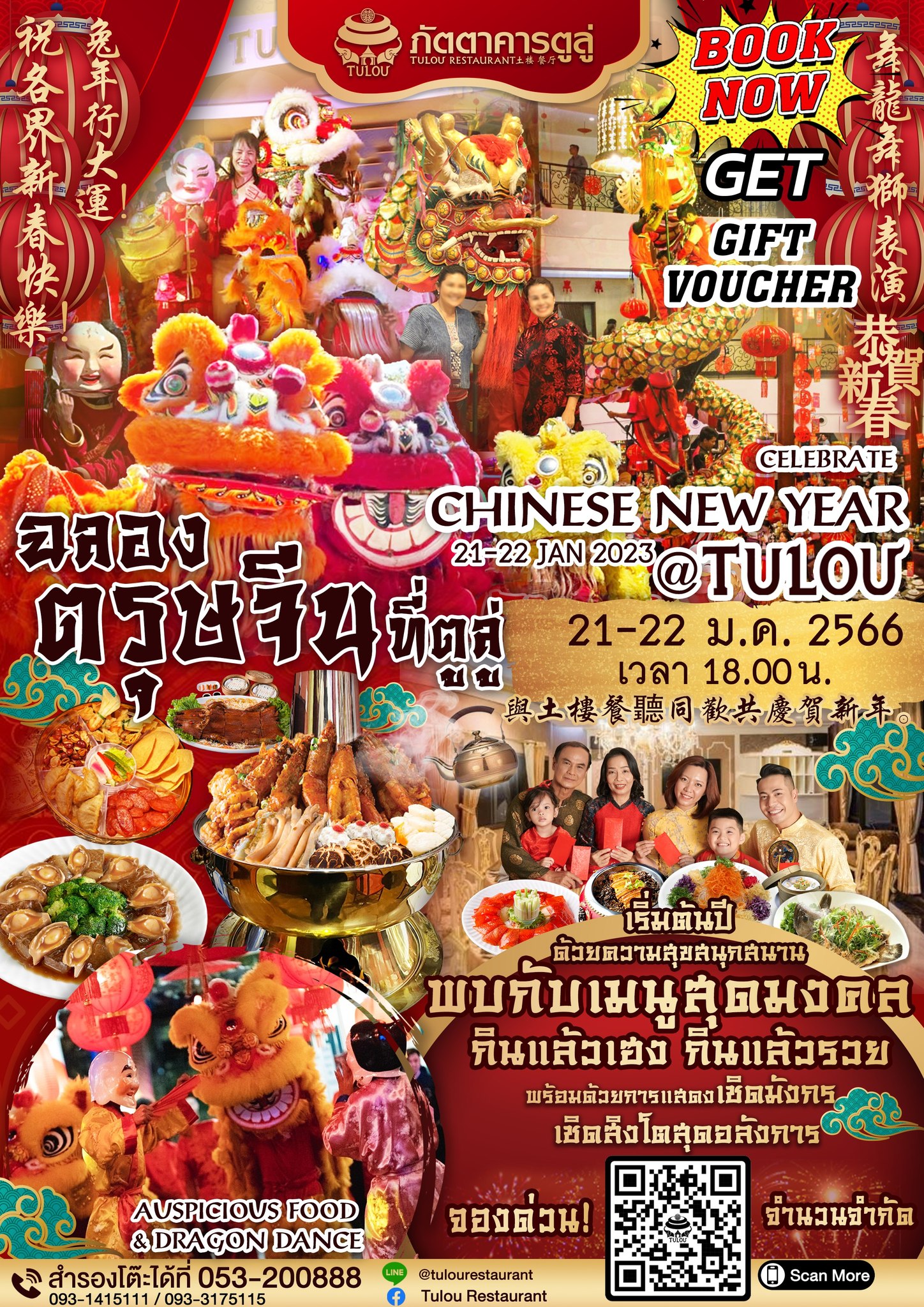 Celebrate Chinese New Year 2023 at Tulou Restaurant 
Start the Year with Auspicious Menus.
Tulou Restaurant is a place of Happiness and Auspiciousness. 
Along with a Variety of Menus to
Welcome Chinese New Year 
Enjoy with the special show :
Dragon Dance and Lion Dance 
Date : 21-22 January 2023
Time : Start 6.00 pm
舞龙舞狮表演 
与土楼餐聽同欢共庆贺新年。
祝各界新春快乐!兔年行大运!
Event Details
Location:
Tulou Restaurant