CB Movie Night: "Drive My Car" at Corner Bistro
May 2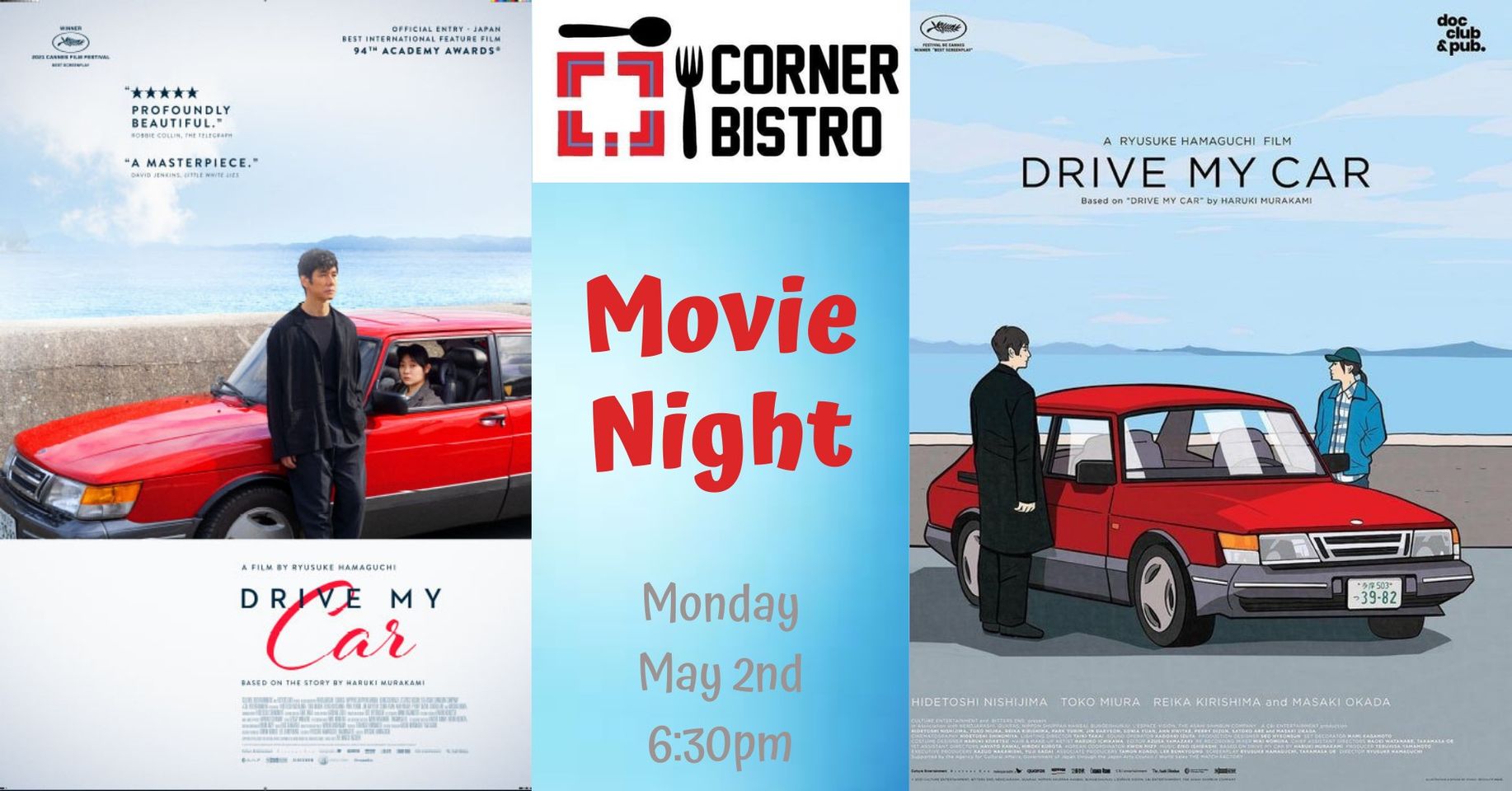 It's hard to talk about "Drive My Car" (based on the short story by Haruki Murakami) without mentioning the insane amount of Awards it won and was nominated for in 2021: 
Cannes Film Festival:
Nominated for 4 awards including the Palme d'Or and won three, including Best Screenplay.
94th Academy Awards:
Nominated for Best Picture, Best Director, and Best Adapted Screenplay, winning Best International Feature Film. It is the first Japanese film nominated for Best Picture.
It became the first non-English-language film to win Best Picture from all three major U.S. critics groups (the Los Angeles Film Critics Association, the New York Film Critics Circle, and the National Society of Film Critics)
"At the simplest of its many intricate levels, Ryûsuke Hamaguchi's "Drive My Car" is a masterpiece – haunting and true, melancholy and wise – inspired by another."
– Justin Chang, LA times
"What it is can be summed up in a word that's often used loosely but fits the case here-a masterpiece, a mysteriously enthralling creation that keeps you guessing about where it's going, then reveals its essence with astonishing clarity."
– Joe Morgenstern, Wall Street Journal