The well-being long stay
November 29 - December 1
If you ever imagine yourself living somewhere with healthy body, nutrient foods, suitable weather conditions, attractive natural scenery and precious cultures where you can experience peace and happiness every day, you will find your dream destination in….
You can look for type of long stay accommodations of your preferences in 4 northern provinces of Thailand, namely Chiang Mai, Lampang, Lamphun, Mae Hong Son. You will certainly find one that suits you.
For more information, please visit Northern Long Stay Fair 2021.
Venue: MAYA Lifestyle Shopping Center, Chiang Mai, G Floor, Event Hall, Glass Elevator
29 November – 1 December 2021
From 11:00 a.m. – 8:00 p.m.
#Longstay #LannaLongstay #Long-term tourism #ChiangMaiProvincialTourismandSports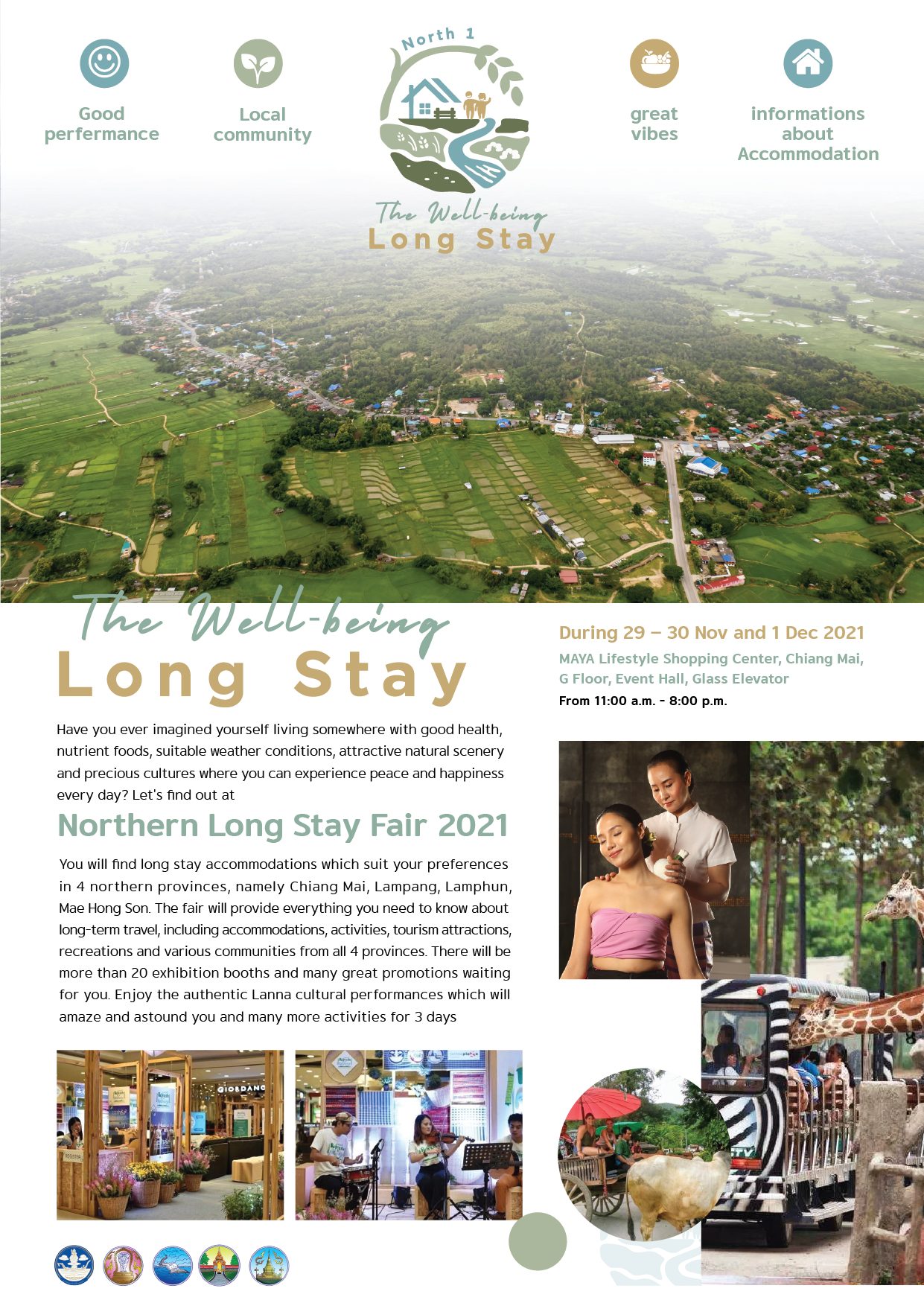 Event Details
Location:
MAYA Lifestyle Shopping Center